The most beautiful landscapes of Colombia
AUTHOR: Travelgrafía
Colombia is much more than you think, it is a country of contrasts, colors and corners, for this we want to present you a sample of the most unexplored and spectacular landscapes of Colombia.
Te prometemos que cuando termines de ver estos paisajes de Colombia, departamento por departamento, estarás a nada de armar tu maleta de viaje y salir a descubrir lo inexplorado.
1. AMAZONAS, PUERTO NARIÑO
We are sure that you do not know that Amazonas only has 2 municipalities, Leticia and Puerto Nariño, in the latter is where the pink dolphins are born.
To get to Puerto Nariño it is necessary to throw a boat from Leticia, a two-hour walk along the Amazon River, a total adventure.
2. ANTIOQUIA, JARDÍN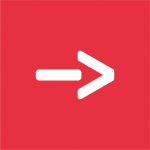 Travelgrafía
Somos un medio de comunicación que conecta viajeros amantes de la naturaleza y la aventura con historias que inspiran a descubrir la Colombia inexplorada.