Jardín, Antioquia, Colombia
AUTHOR: Travelgrafía
Jardín, Antioquia, is one of the most beautiful towns in Colombia, a very colorful and cozy little village, which is surrounded by incredible natural landscapes, waterfalls, mountains and a great biodiversity.
In this travel guide you will learn how to get, where to stay, what to do and what to pack for Jardín, you will know the Cueva del Esplendor, the Cristo Rey Viewpoint, and the Gallito de Roca Nature Reserve.
Updated in November 2019.
ABOUT JARDÍN ANTIOQUIA
Jardín is located in southwestern Antioquia, on the slopes of the Andean mountain range and less than 4 hours from the city of Medellín.
This is one of the Antioquia towns that are part of the Heritage towns of Colombia. A place that is characterized by the kindness of its inhabitants and for preserving the architecture for almost 150 years.
Jardín, is between 1,500 and 3,000 meters above sea level, so it is possible to find different thermal floors and climates that range from warm to moor. In the town the average temperature is 19°C.
HOW TO GET TO JARDÍN, COLOMBIA?
You can get to Jardín from Medellín. You can reach Medellín by car, bus or plane from any city in Colombia and the world.
🚌 Bus Medellín to Jardín: $27.000 COP and 4 hours
Bus Bogotá to Medellín: $60.000 COP and 9 hours
🚌 Bus Cali to Medellín: $55.000 COP and 10 hours

Bus Cartagena to Medellín: $110.000 COP and 15 hours
HOW TO GET TO JARDÍN FROM MEDELLÍN?
When you are going to go from Medellín to Jardín, you must go to the South Transport Terminal, and take a bus from the company Rápido Ochoa or Transportes Suroeste, these take 3 hours to arrive and per route they charge from $27,000 COP.
If you are going to travel in a group you can rent a car and arrive on your own to Jardín and other beautiful towns of Antioquia.
Before traveling to Jardín, you can take advantage of your stay in Medellín to take this Free tour in the historic center, visit the Museum of Antioquia, Museum of Modern Art of Medellín or climb by cable-subway to the Arví Park.
In Medellín you can stay at Los Patios Hostal Boutique, The Garden of Blues or Rango Hostel, comfortable and cute accommodations that have rooms starting at $35,000 COP.
WHERE TO STAY IN JARDÍN, COLOMBIA?
In Jardín, Antioquia, you can find very colorful hostels and hotels and rural lodgings that preserve the local architecture and fuse it with artistic and sustainable proposals. We recommend that you look at:
($) La Casa Amarilla, Coffee & Peace Hostel, Hotel La Casona, Ayahuasca Casa Artística ($$) Hotel Valdivia Plaza, 40 Amigos Hotel, Charco Corazón, Hostería El Paraíso ($$$) Hotel Plantación, Hotel Kantarrana Urbana
WHAT TO DO IN JARDÍN?
In Jardín there are plans for all tastes, but one of the best ideas is to explore its paths in search of trekking routes and the imposing coffee landscape, which among other things is declared a World Heritage Site.
So if you want to explore everything Jardín has to offer, stay at least 3 days and fill yourself with energy to:
1. WALK THE TOWN IN TUK TUK
Jardín has a captivating magic, its brightly colored houses and the social dynamics that develop among its kind inhabitants, make this place a faithful exponent of magical realism.
A town that requires carrying the camera with extra battery and having enough sharpness to capture beautiful postcards in which multicolored buildings, balconies, terraces and flowers will be the main protagonist.
Then, the first day in Jardín you can dedicate it to tour the town, walking or in Tuk-Tuk. The Tuk-Tuk for taking you to the most interesting points of the town can charge you up to $12,000 COP.
Explore every corner and do not miss the Plaza del Libertador, the Minor Basilica of the Immaculate Conception, the Camino de La Herrera and finally the Mirador Cristo Rey.
2. UP TO THE CRISTO REY VIEWPOINT
After touring the town you can go to the Mirador de Cristo Rey, for this you can walk from the Jardín park for 1 hour, or the Tuk-Tuk can leave you about 10 minutes from the viewpoint.
Once up, you will appreciate a great panoramic view of Jardín and see all the mountains that surround it. Above, you can also find a kiosk where you can eat something or have a delicious coffee of origin.
When you decide to get off the viewpoint, you will have to do it on a very beautiful path that crosses the pine forest, some banana plantations, coffee plantations, and even a river. This trail will take you in about 30 minutes to the center of town.
3. GO TO CHARCO CORAZÓN
After visiting the Mirador de Cristo Rey you can go to the La Garrucha Cable Car, a transport used by the peasants to move between the town and its farms and move their crops much faster.
La Garrucha looks like a flying corral and the plan is to go up and enjoy the view. Each trip is priced at $3,500 COP.
Then, the plan is to climb on the cable car to the top of the hill, enjoy the view and then go down again in La Garrucha or walk about 40 minutes along an ecological path that goes to the crystal clear waters of Charco Corazón.
Recommended: Best Glamping in Colombia
4. MINOR BASILICA OF THE IMMACULATE CONCEPTION
The Minor Basilica of the Immaculate Conception is one of the most beautiful church in Antioquia, it is built in hand-carved stone, its style is neo-Gothic and has been decorated inside with gold-plated arches.
Outside the temple there is a beautiful garden of roses, ceibas and guayacanes, which next to the republican houses that surround it, make Jardín one of the most beautiful destinations in Colombia.
Getting to the basilica is quite easy, because it is in the main park, you just have to walk a couple of streets and look up to see how its towers will mark the way to it.
5. DISCOVER THE CUEVA DEL ESPLENDOR
The Cueva del Esplendor is also known as the Cueva del Encanto and is one of the most emblematic natural attractions of the town of Jardín.
To get to the Cueva del Esplendor you must go to the central park and look for a local operator to guide you to the cave. The tour that includes guide, transportation and snacks can be obtained from $60,000 COP.
Once you have everything square with the local operator, they will pick you up in Jeep and take you to the sidewalk closest to the entrance of the cave, where a good breakfast and a couple of walks awaits you before reaching the waterfall.
Other waterfalls that are close to the town and that you can visit without the need for a guide are the Cascada del Amor, Charco Corazón, Escalera de Cristal and Cascada La Escondida.
6. ENTER IN THE CAVE OF GUÁCHAROS
The Cave of the Guácharos is located north of the village of La Salada, but do not believe that it is the Cueva de los Guácharos National Natural Park, the latter is between the departments of Huila and Caquetá.
To get to the Cave of the Guácharos you must take a Jeep in the center of the town and hire a guide to take you to the Alto del Cuchillón, from there you have to walk for 1 hour and a half to the cave, which receives its name from the Cave birds that take refuge in it.
7. GO TO THE ANGEL FALLS
The Angel Falls is a natural waterfall 50 meters high that is also on the sidewalk La Salada, so when you go to the Cave of the Guácharos you have the option of walking another 20 minutes to get to know it.
A beautiful tour of lush beauty and beautiful panoramas with which you can clear your mind and forget the noise of the city.
Keep in mind that this tour lasts about 7 hours and that in the central park you can find local agencies that take you to the Cave of the Guácharos and Angel Falls charge from $50,000 COP.
8. BIRD SIGHTING IN THE GALLITO DE ROCA NATURAL RESERVE
The Gallito de Roca Nature Reserve, as its name indicates is the home of Rupicola peruvianus, Gallito de Roca, and in it every morning and night you can see the flight of these beautiful and colorful birds that are in danger of extinction.
The schedule of the Gallito de Roca Reserve is from 6 a.m. to 7 a.m. and from 3 p.m. to 5 p.m. The entrance costs $10,000 COP and you can go on your own, you only have to walk about 15 minutes from Jardín center.
recommended: Colombia's best beaches
WHAT TO PACK FOR JARDÍN, COLOMBIA?
📷 Camera
🥾 Hiking boots
✅ Bamboo toothbrush
WHERE TO EAT IN JARDÍN?
If you want to delight your palate, you should try the famous Fiambre, a dish based on mashed potatoes, meat, rice and ripe wrapped in banana leaves.
A good idea is to try the typical sweets of Dulces del Jardín, one of the most colorful corners of the town, where residents and visitors find arequipes, jams and some products low in sugar.
And if you want to try the delicious coffee grown in the region, you must visit Los Andes Café, Café Cuchillas or Ave Café.
BUDGET TO TRAVEL TO JARDÍN, COLOMBIA
Bus Medellín – Jardín – Medellín: $54,000 COP
Shared room: $30,000 COP

Meals: $50,000 COP

Cueva del Esplendor: $60,000 COP
Total for a two-day weekend: $194,000 COP
FINAL TIPS
When traveling to Jardín or any other nature destination, do not forget to respect the signage of the trails, deposit the garbage in the right place and avoid excessive consumption of natural resources.
It does not hurt to remind you, that you must make sure to return with you the garbage that produced your visit, including organic waste such as shells or food debris, since these can generate pests and diseases in wildlife.
OTHER TRAVEL GUIDES THAT MAY INTEREST YOU:
15 Towns near Bogotá, Santa Marta, Tatacoa desert, Filandia, Barichara, Guatapé, Salento, Palomino, Fin del Mundo, Colombian Amazon, Río Güejar and 10 Towns near Medellín.
See you soon!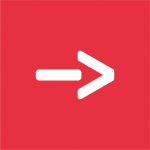 Travelgrafía
Somos un medio de comunicación que conecta viajeros amantes de la naturaleza y la aventura con historias que inspiran a descubrir la Colombia inexplorada.