How to get there and what to do in Jardín Antioquia
AUTHOR: Travelgrafía
Jardín is one of the most beautiful villages in Colombia and Antioquia, as well as being colorful, cozy and possessing unique landscapes, it is home to very friendly people.
In this travel guide you will find how to get there, what to do and where to stay, we will also recommend places you can not miss.
The first thing you need to know is that Jardín is located in the southwestern Antioquia and that when you get there, the first thing you will fall in love with is its beautiful and flourishing plaza.
In this Heritage Village, from early on, its inhabitants are in colorful chairs to start the day with a delicious 100% coffee from the region.
Jardín is characterized mainly by its colonial architecture, which has managed to remain intact for more than 140 years.
In addition to its colorful facades and flowery balconies, it has routes for ecotourism and is one of the best places for bird watching in Antioquia.
HOW TO GET TO JARDÍN ANTIOQUIA
To get to Jardín you first have to get to Medellín. If you decide to travel by plane, a good alternative is to search in Skyscanner for a flight on offer and the time that suits you best.
Once in Medellín you must go to the South Transport Terminal, if you want to arrive by Metro you have to board it in the direction of Poblado Station, then get out and board a taxi that leaves you in the terminal in 10 minutes.
In the South Terminal you must board a bus that takes you to Jardín, the ticket costs $25,000 COP per trip and the travel time can last up to 3 hours.
On the way you will find the Cauca River and Tusa Hill, the largest natural pyramid in the world.
WHAT TO DO IN JARDÍN ANTIOQUIA
In Jardín there are plans for all tastes, but without a doubt the best thing is to explore its surroundings.
In villages very close to the town you can do bird watching, live the authentic paisa culture and venture on long walks through the stunning coffee landscape, which among other things is a World Heritage Site.
For all these plans it is recommended that you wear boots or shoes with good support, snacks to eat on the road, and obviously a good photo camera.
HIKING NEAR JARDÍN ANTIOQUIA
Since some roads are not completely marked, this can make your walk lengthen a lot, so the best thing is to go always with a local guide who knows the area.
These are the main ecotourism routes that are close to Jardín, choose your favorite:
CAVE OF GUÁCHAROS
The Cave of Guácharos is located to the north of the municipal seat in the village La Salada, you can reach 'El alto del cuchillón' by car and from this point walk about 1 hour and a half to see the cave.
This waterfall is a refuge for the guácharos, also known as cave birds.
EL SALTO DEL ÁNGEL
This natural waterfall of 50 meters high is also in the path La Salada, so when you're in the Cave of Guácharos you just have to climb the river and walk about 15 minutes to reach El Salto del Ángel.
Here you can swim, meditate and relax for a while.
ESPLENDOR CAVE
This cave is also known as "Cueva del Encanto" and is located to the north of the municipality of Jardín, more precisely in the sector Alto de las Flores.
To get to this cave you can walk or board a Jeep in the main square of the municipality, this will take you to the nearest area of the cave entrance.
The entry has a cost of $ 6,000 COP and you must bear in mind that they only allow the entry of up to 40 people per day, so it's better if you go early.
BIRD WATCHING IN JARDÍN
If you like to observe birds or you are simply a lover of the beauty of nature, in Jardín you will feel fulfilled, because close by there are reserves dedicated to birding and the care of the flora and fauna of the region.
NATURAL RESERVE OF THE BIRDS LORO OREJIAMARILLO
The Loro Orejiamarillo Livestock Natural Reserve is located 1 hour from the Garden, specifically in the village of Ventanas.
There the wildlife is very rich and diverse, because in addition to find many species of birds you can see spectacled bears and deers.
This reserve is located in the middle of the rainforest and it promotes the conservation of birds such as the parrot orejiamarillo and other endangered species such as the wax palm.
NATURAL RESERVE JARDÍN DE ROCAS
In the home of the Gallitos de Roca, every morning and every night you can see the flight of these precious and colorful birds in danger of extinction.
You can visit them from 6:00 to 7:00 a.m. or from 3:00 to 5:00 p.m. The entry has a cost of $ 10,000 COP.
You can follow your path through the reserve until you find the Cascada Escondida, Cascada del Amor and finally the Camino de La Herrera through which you can return to the village.
EXPLORE JARDÍN IN MOTOTAXI
If you are one of those who like to ride co-pilot receiving the breeze near the window, this will be the best option to tour the town.
You can also tour the region in Jeep, ask to be taken to the coffee farms and above all enjoy the spectacular scenery while you receive the breeze on your face.
The complete tour can last between 2 to 3 hours and in the main park you can find operators that charge from $ 30,000 to $ 50,000 COP per tour.
MINOR BASILICA OF THE IMMACULATE CONCEPTION
This church built in stone carved by hand and in neo-Gothic style, has been decorated inside with arches covered in gold.
Outside of it, there is a beautiful garden of roses, ceibas and guayacanes, which together with the republican houses that surround it, make this one of the most instagramable scenes that you can see in the urban area of Jardín.
Getting to the Basilica is quite easy, since it is in the main park, you just have to walk through the cobbled streets of the town and raise your eyes to see how their towers will mark the path to it.
GASTRONOMY OF JARDÍN
If you want to delight your palate, you should try the famous Fiambre, a dish based on mashed potatoes, meat, rice and ripe banana wrapped in plantain leaves.
Another excellent alternative is to go to Dulces del Jardín, one of the most colorful places in the town, in which locals and visitors find everything from snacks, jams and sandwiches to products low in sugar.
Dulces de Jardín is a business founded in 1996, which started by selling its own sweets to family and friends, and today has become one of the references where you must go when you visit Jardín Antioquia.
WHERE TO STAY IN JARDÍN
Although Jardín offers many lodging options, we want to recommend you these.
AYAHUASCA HOSTAL
In an old coffee farm full of fruits and nature, on the outskirts of the town is Ayahuasca Hostal.
In Ayahuasca you can find shared spaces to attend yoga, dance classes, or simply to relax for a while in a hammock.
It has a shared kitchen, and they also accept that you bring your pet, if you have one and travel with you. So if what you are looking for is to connect with the Pachamama this is the perfect place to do it.
Shared room from $ 25,000 COP and private rooms from $ 80,000 COP
Confirm your availability and prices in Booking.
LA CASA AMARILLA
If you are one of those who prefer to be near the town, you should choose La Casa Amarilla, since it is located just 2 blocks from the main park.
In this hostel you will find a shared kitchen, rooms with balconies and some with views of the mountains.
Private room price from $ 80,000 COP
Confirm your availability and prices in Booking.
WHAT TO BRING TO JARDÍN
✅ Shoes or boots with good support
✅ Eco-friendly sunscreen
✅ Camera
✅ Comfortable clothes
Last but not least, do not forget to respect the signalling of the trails, deposit the garbage in the right place, avoid excessive consumption of natural resources, and buy directly from the locals and craftsmen.
OTHER TRAVEL GUIDES THAT MAY INTEREST YOU:
-> Monguí, Boyacá
-> Tayrona Park, Magdalena
-> End of the World Waterfall, Putumayo
-> Mompox, Bolivar
-> Punta Gallinas and Cabo de la Vela
Meet the coolest hostels in Colombia.
Do not forget to follow us on Instagram and use #travelgrafia in your best photos of Colombia.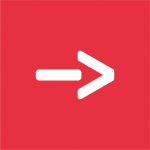 Travelgrafía
El blog de viajes donde los viajeros confluyen para compartir sus experiencias y descubrir la Colombia inexplorada.