How to get and what to do in Mompox
AUTHOR: Travelgrafía
"Mompox does not exist, sometimes we dream about it, but it does not exist," told Simón Bolívar when he arrived there on his last trip to Santa Marta, according to Gabriel García Márquez in his book: El general en su laberinto.
MOMPOX, BOLIVAR
Before traveling to Mompox, you should know that this municipality of the department of Bolivar was founded on May 3, 1537. It is one of the oldest places in Colombia and is located on Isla Margarita at 250 kilometers from Cartagena.
Undoubtedly, Mompox is a place that emanates magic and visiting it is traveling through magical realism through one of the 17 Heritage Villages of Colombia.
HOW TO GET TO MOMPOX?
Transportation to get to Mompox can be by land and water. If you plan to go by bus, you can easily get transportation tickets from Cartagena, Barranquilla and Bogotá.
🚍 Cartagena to Mompox: $45,000 COP per trip (6 hours of travel)
🚍 Barranquilla to Mompox: $32,000 COP per trip (7 hours of travel)
🚍 Bogotá to Mompox: $90,000 COP per trip (14 hours of travel)
Transport company: Unitransco
If you are thinking of getting to Mompox by car, keep in mind that you must first reach Yatí en Magangué to cross the Magdalena River on the ferry to the port called La Bodega and then continue on the road to your destination.
Crossing your vehicle on the ferry costs about $25,000 COP each way, the only time you can do it is Monday to Saturday at 6 a.m., 9 a.m., 1 p.m. and 4 p.m. Before traveling, you can confirm the price and schedule by calling Mr. Gabriel Hernández at (+57) 311 873 8860.
To arrive in Mompox by plane, you can arrive directly to the airport of Barranquilla or Cartagena and from there continue your journey by bus.
WHAT TO DO IN MOMPOX?
In this beautiful Colombian Heritage Village you can enjoy history, art and some of the most precious cultural gems of the Colombian Caribbean.
Among the main tourist attractions of Mompox are the architecture of its churches and its beautiful streets, which among other things have been declared by UNESCO as World Heritage, and of course Holy Week.
1) SANTA BARBARA CHURCH
Have you ever heard him say "Oh Holy Blessed Barbara!" When lightning strikes? Well, this expression has a lot to do with this yellow construction.
They say that an Arab named Barbara fell in love with a young Christian, so she converted to Christianity. This unleashed her father's anger, so he locked her in the tower and thought about beheading her, but before doing so, Barbara implored the help of God, who struck his father with lightning.
2) CHURCH OF THE IMMACULATE CONCEPTION
The church of the Immaculate Conception of Mompox is said to have been built in 1541 and despite having been rebuilt several times, it maintains its essence and today is part of the heritage of Colombians and humanity.
3) CHURCH AND CONVENT OF SAN FRANCISCO
This beautiful church is a clear example of the elegance of the time, the walls covered in red in contrast to their white lines. An instagramable jewel.
4) MOMPOX CEMETERY
It is rare that a cemetery is a tourist place, but the truth is that the cemetery of Mompox with that of Barichara, are the most beautiful in Colombia.
A space full of cultural and historical heritage that is inhabited by many cats and that during Holy Week becomes the scene of the traditional serenade to the deceased.
5) THE MOMPÓX ALBARRADA
The albarrada is located just in front of the western side of the Magdalena River. It is a street that serves as a barrier for the containment of the floods of the river and is also related to military protection.
In the Albarrada you can walk or ride a bicycle quietly, an ideal place to wander and know some magical places stopped in time.
6) CIÉNAGA PIJIÑO
If you are a lover of nature, a plan you can not miss in Mompox is the tour of the Magdalena River to the Ciénaga de Pijiño. A nice journey in which you'll be able to watch birds and contact with wildlife site.
WHERE TO STAY IN MOMPOX?
In Mompox you will find many hostels and boutique hotels that preserve the local architecture. If you want to spend the night in a magical realism, you can spend the night in La Casa Amarilla, a beautiful 17th century mansion overlooking the Magdalena River.
Other very good alternatives are Casa Sinning Boutique and Hostal Doña Manuela, in both you can get private rooms for two people from $230,000 COP.
But if you are definitely looking for cheap hotels in Mompox that are very comfortable and very well located, the best thing you can do is spend the night at Hostal Casa Blanca. A spacious and cozy place that offers double rooms from $80,000 COP.
ART AND GASTRONOMY IN MOMPOX
Mompox being away from the Caribbean Sea allowed him during the colony to stay safe from pirate attacks, fact that allowed him to keep some rituals and traditions almost intact.
MOMPOX FILIGREE JEWELRY
The filigree is a goldsmith technique that consists of making fine threads with gold or silver, which will then be part of pieces of elaborate pieces of jewelry.
The mompox filigree is internationally recognized for its level of detail. Take advantage because in the streets you can small producers who offer fine jewelry at good prices.
INTERNATIONAL JAZZ FESTIVAL
Every October, Mompox arrives at the rhythms of the International Jazz Festival and national and international artists present to the audience some of the best symphonies of the genre and other Latin American sounds.
EASTER
The central event for the momposinos is Holy Week, a tradition has more than 4 centuries in which the city is decorated to offer the best to its visitors and locals.
If you are interested in knowing how this celebration is lived on the coast, you can read this article: Holy Week in the Caribbean, between the sacred and the profane.
GASTRONOMY
As you will know, every good trip passes through a spoon and in Mompox this is no exception. From there you can not leave without trying the layer cheese, the local wine, the lemon candy.
So here comes this guide to travel to Mompox, a truly unforgettable experience, in a place where every corner hides much more than magic.
P.S. If you need inspiration to continue traveling and discover unexplored Colombia, you should see this complete travel guide in eBook format.
Look at the first pages of the eBook here.
OTHER ARTICLES THAT MAY INTEREST YOU
Monguí, Boyacá
Parque Tayrona, Magdalena
Fin del Mundo, Putumayo
Jardín, Antioquia
5 Places to see whales in the Colombian Pacific
Finally, do not forget to follow our initiative on Instagram so you do not miss any news of ours! See you soon!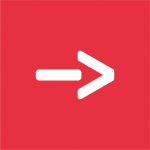 Travelgrafía
Somos un medio de comunicación que conecta viajeros amantes de la naturaleza y la aventura con historias que inspiran a descubrir la Colombia inexplorada.