The best beaches in Colombia
AUTHOR: Travelgrafía
If you are looking for the best beaches in Colombia, you have reached the indicated blog! here we have chosen for you paradisiacal and solitary beaches in the Pacific and in the Colombian Caribbean.
The most beautiful of these beautiful beaches of Colombia is that in all you will find a different gastronomic experience, music of all rhythms and solitary places to rest, snorkel, surf and live a new experience.
Let's start:
1/15 PALOMINO, LA GUAJIRA
If you want a half hippie plan in the Colombian Caribbean, Palomino is one of the best destinations you can find in the department of La Guajira.
On the beaches of Palomino the white sand predominates, the blue waters and its thick vegetation hide a beautiful river that empties directly into the Caribbean Sea.
In addition, from its beach you can see some of the mountains of the Sierra Nevada de Santa Marta, something unique! so this destination can not stay outside of the best beaches in Colombia.
If you want to build your trip to Palomino, here is a travel guide that tells you how to get from Santa Marta, and if you are looking for a place to spend the night, remember to stay at Dreammer Hostel or Primaluna Beach, both enjoy an incredible atmosphere.
2/15 ISLA SANTA CATALINA, PROVIDENCIA
Santa Catalina and in general Providencia Island have the best beaches in Colombia, lonely white sand beaches with a huge and calm Caribbean Sea that houses one of the most beautiful coral reefs in the world.
The rocky beach of Santa Catalina is 3 hours from San Andres Island, and you can get there by boat or plane. When you arrive you will find stories of mythical pirates and paradisiac beaches that make anyone fall in love.
Keep in mind that to enjoy all the beaches of the island, you should stay at least 3 days and a good idea is to spend the night in a nice Caribbean lodge like the Old Town Bay Inn or the Deep Blue.
3/15 SAN BERNANDO ARCHIPIELAGO, SUCRE
The San Bernardo Archipelago is very close to Cartagena and is a place of unparalleled beauty, a paradise in Colombia to enjoy the best beaches in Colombia and the marine wealth of the Atlantic Ocean.
The San Bernardo Archipelago is located in the Gulf of Morrosquillo in the Corales del Rosario National Natural Park and is made up of many small islands, among which are: Múcura, Palma, Tintipán, Ceycén, Isla Grande and Santa Cruz del Islote.
Throughout the archipelago you will clearly find solitary beaches and some lodging options such as Hostal Isla Mucura and the EcoHotel Las Palmeras.
4/15 EL MORRO TUMACO, NARIÑO
Tumaco is known as the Pearl of the Pacific, and even today has many treasures to discover, one of them is El Morro beach, unmistakable for its beautiful natural stone arch.
El Morro Tumaco is in the department of Nariño and is one of the best beaches in Colombia because it is a sensory destination, unexplored, full of flavor, sounds and color of the Pacific, where you can spot humpback whales and birds, walk mangroves and natural reserves.
5/15 PARQUE TAYRONA, MAGDALENA
If you are a traveler who loves nature, adventure, walks and obviously you want to enjoy the best beaches in Colombia, the Tayrona Park is definitely for you.
Although in some beaches of the Tayrona it is forbidden to swim, this does not take away from you how beautiful they are, so if you are thinking of traveling along the Caribbean coast, take advantage and visit this beautiful park.
Among the main beaches you should visit are: Arrecifes, Cañaveral and Cabo San Juan. If you do not know how to get there or what else to do inside the Tayrona, do not worry this travel guide explains everything you need to put together your trip.
Meanwhile, I tell you that you plan to spend the night in the park, you can find camping areas from $ 20,000 COP or you can spend the night in beautiful Jasayma.
6/15 PUNTA GALLINAS, LA GUAJIRA
In Punta Gallinas a sensory trip awaits you, a destination full of dunes, cliffs and a golden sand that is the protagonist of a story that is better to live it than to tell it.
On the way to Punta Gallinas, you will pass through towns such as Uribía, Manaure, where you will learn about the salt extraction process. You can also interact with indigenous Wayuu, go to the Pilón de Azúcar, the Lighthouse and visit some of the best beaches in Colombia.
Recommended: how to get to Punta Gallinas and Cabo de la Vela.
Travel from Santa Marta to Cabo de la Vela from $310.000 COP
7/15 NUQUÍ, CHOCÓ
In Nuquí, the first thing that will impact you is to see how the thick jungle of Chocó meets and coexists with the immense Pacific Ocean.
This wonderful natural encounter causes a beautiful contrast of greens and blues that between July and November receives the visit of hundreds of humpback whales in search of the warm waters of the Colombian Pacific.
In Nuquí you can find some of the best beaches in Colombia, perfect to go out to see the wildlife, dive or relax to sunbathe, and very ecological lodges such as Punta Brava.
Recommended: guide to travel to the Pacific coast of Chocó.
8/15 CRAB CAY, PROVIDENCIA
Crab Cay is a very small island in the Natural National Park Providence McBean Lagoon, which is approximately 30 minutes by kayak from the municipal seat of Providencia.
The incredible blue sea and crystalline waters of Crab Cay make this the home of one of the best beaches in Colombia, a small ideal place to dive, to watch fish, crabs and some turtles in their natural habitat.
The kayak to Crab Cay can be rented from $40,000 COP, the tide is not dangerous so you can paddle calmly, but to enter the key you will have to pay about $17,000 COP.
Recommended: The coolest hostels in Colombia.
9/15 GORGONA ISLAND, CAUCA
You can get to Gorgona Island by air or land, but you have to take into account that it is a place that is only allowed to enter with a travel agency.
In Gorgona you can go to the old prison that has been devoured little by little by the jungle and the enormous biodiversity, relax in Playa Blanca, or go one day to Palmeras, one of the best beaches in Colombia from where you can see the islet of Gorgonilla.
If you dare to visit this Colombian paradise, at awake.travel you can find trips to the Gorgona Island from $800,000 COP.
Recommended: Filandia, Quindío.
10/15 SANTUARIO DE FAUNA Y FLORA LOS FLAMENCOS, LA GUAJIRA
The Flamingos Flora and Fauna Sanctuary is located in the department of La Guajira, about 20 minutes from Riohacha and 2 hours from Santa Marta.
A small natural corner between the Caribbean Sea and the dry forest of coastal lagoons, which despite its small size is considered one of the richest protected areas in resident and migratory waterfowl.
To get there you can take a bus from Riohacha or Santa Marta to the municipality of Boca de Camarones, there you can get canoe transportation to the sanctuary and know the beautiful beaches where hundreds of flamingos live.
In Boca de Camarones you can spend the night in the Hostal CQ Flamencos.
11/15 TAGANGA, MAGDALENA
Taganga is a small fishing village on the outskirts of Santa Marta that has become the tourist attraction of many travelers from around the world. Getting there is very easy, since from Santa Marta it can be done by urban bus or taxi.
In Taganga besides enjoying the best sunsets of the Colombian Caribbean, you can dive, go partying, take a boat to the Tayrona Park and sleep in Casa Baloo or Hostel Nirvana, both have an excellent view of the sea.
12/15 BAHÍA SOLANO, CHOCÓ
Bahía Solano is a place of quiet beaches, surrounded on one side by the tropical forest, and on the other side by the Pacific sea.
Among the beaches that you can visit in Bahía Solano are: Almejal, El Valle, Punta Huina, Mecana, and the beaches of Cotudo and Becerro, where you can do free lungs or tank dives.
And you have to complete your tour of these Colombian beaches in the Pacific, with a visit to the Ensenada de Utría, the natural park that houses some 300 species of birds, countless species of frogs and the gateway to Pacific migration.
If you want to spend the night on some of the best beaches in Bahia Solano, you should consider going to the Mecana Ecohotel or The Hill B&B.
13/15 LA BARRA, VALLE DEL CAUCA
La Barra is one of the beaches with the best vibes of the Colombian Pacific and although reaching it is an odyssey, it is certainly an adventure that you will enjoy if you like wild nature.
To get to La Barra you must go to the Buenaventura dock, then take a boat to Juanchaco, walk or go by motorbike to Ladrilleros, where you will have to walk to La Barra. Questions? this travel guide solves your doubts.
When you arrive at La Barra you will find cheerful people, exquisite food, crazy sunsets and perfect waves to surf. One of the best beaches in Colombia in the Pacific.
Recommended: 10 Nature destinations near Cali.
14/15 CAPURGANÁ, CHOCÓ
One of the best beaches in Colombia is in Capurganá and this in turn is one of the most isolated places in Colombia, a place in the department of Chocó that is not bathed by the waters of the Caribbean Sea instead of the Pacific.
When you're in Capurganá, you definitely have to go Sapzurro, an easy walk that can be done early and in which it takes about 1 hour and a half.
Visit La Miel, a beautiful beach with white sand and crystal clear waters that is on the border between Colombia and Panama, you can get there by walking from Sapzurro or you can go by boat from $10,000 COP.
Regarding accommodation the Kachikine Hostel have shared rooms from $30,000 COP.
15/15 SANTUARIO DE FAUNA Y FLORA MALPELO, VALLE DEL CAUCA
The island of Malpelo, really does not have a beach but we have included it because it is a sanctuary that houses the most important coral formations of the Colombian Pacific and is the perfect setting to dive with hammerhead sharks.
To travel to this rock declared a World Heritage Site, you must be a professional diver, have a 2-star certification and have a previous experience of 25 dives in a logbook.
Now, we want to take this opportunity to show you this super travel guide which tells you how to get there, what to do, where to stay and contains updated prices of more than 90 destinations of nature and culture in Colombia.
Finally, we hope that this list of the best beaches in Colombia will help you to measure the natural wealth of the country and to understand that you as a traveler can help keep the seas clean with such simple actions as NOT throwing garbage on the street!
Good trip!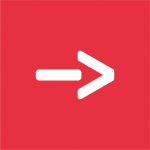 Travelgrafía
Somos un medio de comunicación que conecta viajeros amantes de la naturaleza y la aventura con historias que inspiran a descubrir la Colombia inexplorada.