Unexplored oceans
AUTHOR: Travelgrafía
It has always been said that Colombia borders with Panamá, Perú, Venezuela, Ecuador, and Brasil. But that's a dirty lie; there are 6 countries that should be on this list.
If you are surprised or thoughtful is possibly because in Colombian school the geography teacher was the most lost in the class because ignored our oceans for a lot of years.
Here we have compiled 12 pictures that demonstrate how great can be to travel through the only country of South America bathed by two seas. And while you are entertained watching this gallery, try to remember which are those other 6 border countries and then we talk at the end.
2/12

Flora and Fauna Sanctuary Malpelo, Valle del Cauca. Photo

: Waskyo
11/12 Cayo Cangrejo, Providencia.
These pictures are reasons enough to understand that for years an incomparable wonder has been ignored.
P.S. The other 6 border countries are Costa Rica, Nicaragua, Honduras, Jamaica, Haití and República Dominicana. Did you remember or you had no idea about it?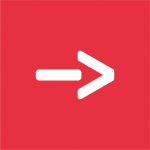 Travelgrafía
El blog de viajes donde los viajeros confluyen para compartir sus experiencias y descubrir la Colombia inexplorada.