10 Beautiful towns of Boyacá
AUTHOR: Travelgrafía
The towns of Boyacá generally are small places loaded with history, culture and much architectural wealth, that although they were decisive places in the Independence of Colombia, nowadays they are still little visited.
TOWNS OF BOYACÁ, COLOMBIA
In travelgrafia.co we bring you 10 towns of Boyacá, in which you can connect with nature and one of the most beautiful cultures and regions of Colombia.
Updated in November 2019
1. VILLA DE LEYVA
Villa de Leyva is one of the most visited towns in Boyacá, and it is to be expected, since its colonial style, cobbled streets, houses in white mud and the warmth of its people leave the people who visit it delighted.
In Villa de Leyva you can find a number of cultural plans to do, either inside or outside the town, the first plan being to visit the beautiful main square, known for being one of the largest in America.
In the middle of the square there is a small water fountain, from which the population was supplied with the precious liquid for more than 4 centuries and right in front of it is the Church of Nuestra Señora del Rosario.
This Heritage Town of Colombia is the center of celebrations, such as the Wind and Kite Festival in August, the International History Festival in September, the Festival of Lights on December 7, and even thanks to its geographical position, in February it hosts the Astronomical Festival
In Villa de Leyva, you will also find completely stone-built streets, restaurants, cafes and some museums that recall the martyrs of freedom that fell there during the time of the Spanish Reconquest.
Some of the museums that you can visit are: Chocolate Museum, Luis Alberto Acuña House Museum, Cabildo House, Nariño House, Vargas Tejada House, Ricaurte and General Gustavo Rojas Pinilla House.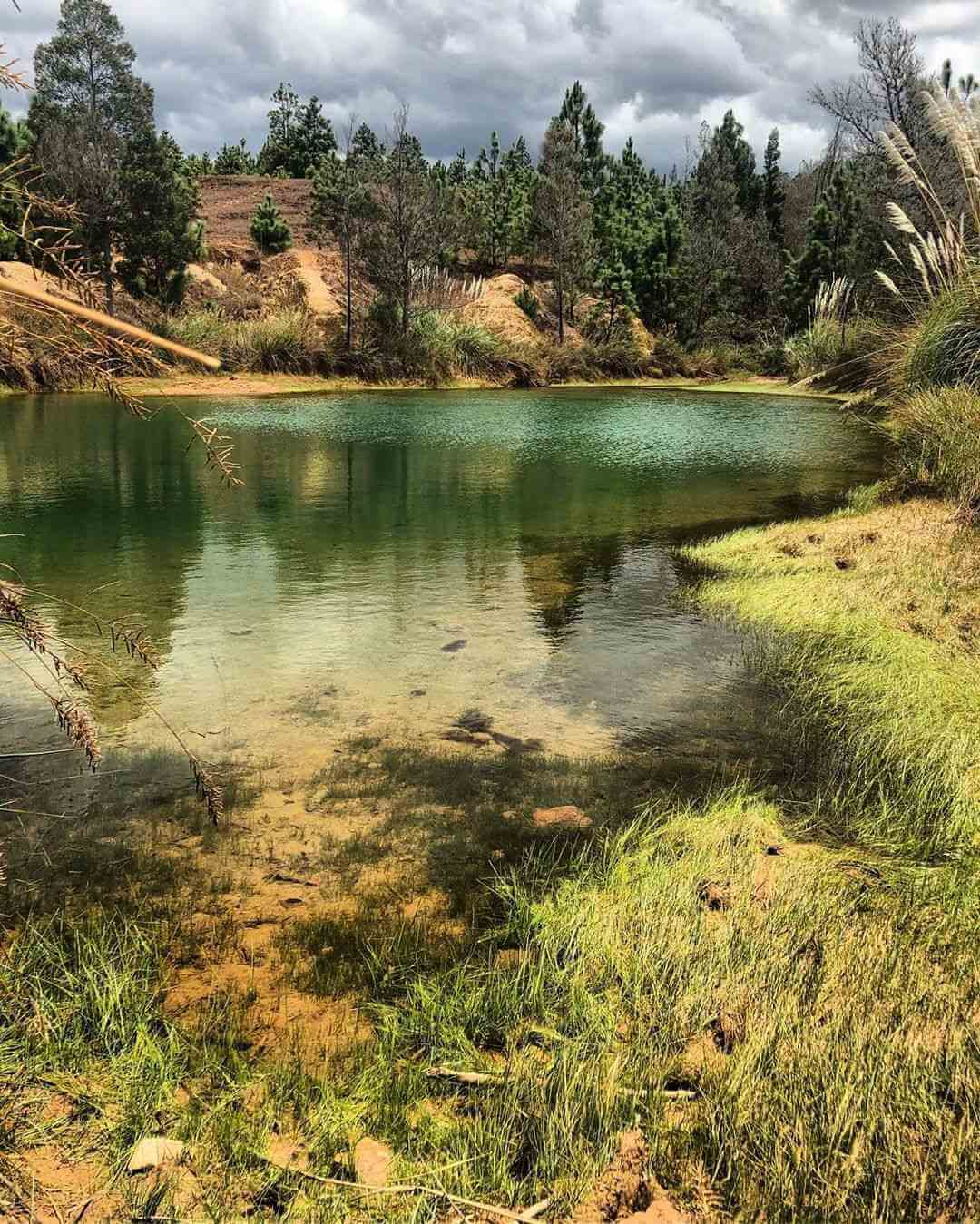 On the outskirts of the town you can visit the Paleontological Museum, the Terracotta House, the Archaeological Park of Monquira, the Waterfalls of La Periquera, Pozos Azules, and Ráquira.
Also, if you have enough time, you can embark on a bus trip to the nature trail that leads to Iguaque lagoon, a beautiful and quiet place where it is said that Muisca civilization began.
HOW TO GET AND WHERE TO STAY IN VILLA DE LEYVA?
You can reach Villa de Leyva from the Salitre Terminal in Bogotá, each bus journey takes about 3 hours and a half, and the ticket is from $25,000 COP.
In Villa de Leyva you will find luxury hotels, hostels, camping areas and glampings. Book in advance and see our recommendations: Hostal Xue, Mansión Museo del Chocolate, Hostal Everest, Bosque de Piedra Glamping, Hospedería Duruelo, Hotel La Hormiga, Casa del Arte and Jardines De La Villa.
2. MONGUÍ
Impossible to leave Monguí outside the towns of Boyacá, as it is also one of the most beautiful towns in Colombia, it has intact the architecture of the Spanish colonial of the sixteenth century.
Monguí, is a perfect town to explore on foot, and we recommend that you stay in it at least 2 days to get to know it completely, and take advantage of your visit to know the Páramo de Ocetá.
Then, the first thing you can do is tour the historic center and learn about the traditions of the indigenous and colonial past that characterize Monguí.
In the old and colonial streets of Monguí you will find houses that preserve in an excellent way the colonial architecture, and some craft shops that are dedicated to the manufacture of balls, one of the main economic activities of the town.
When you continue walking you will find the Minor Basilica of Nuestra Señora de Monguí, an imposing Roman-style temple that stands in the middle of the main square, and next to the Convent of the Franciscan, a place that houses paintings of biblical scenes.
Another must-see to visit in Monguí, one of the most memorable towns in Boyacá, is the Calicanto Colonial Bridge, a work built by the Sanoha tribe under the order of the Spanish colony, in order to cross the rocks with which it would be built the Basilica.
Finally, hire a local guide to take you to the Páramo de Ocetá, where you will find a beautiful valley of frailejones, stone alleys, waterfalls, lagoons, beautiful flowers and plants, and some sculptures of the Muisca indigenous people.
HOW TO GET AND WHERE TO STAY IN MONGUÍ, BOYACÁ?
You can get to Monguí by bus from Bogotá, although you must first go to Sogamoso. The bus to Sogamoso can be taken at the Salitre Terminal in Bogotá or in Tunja, from Bogotá the trip can last up to 4 hours and the ticket per person is from $25,000 COP.
Meanwhile, from Tunja the trip to Monguí lasts 2 hours and the price of the ticket goes from $8,000 COP. In Sogamoso you must take another bus to Monguí, this one costs $4,000 COP.
Some recommended accommodations in Monguí are Hotel Otti Colonial, Hostal Casa del Frailejón, Mongui Plaza Hotel, Hotel Portón de Ocetá, Hospedaje de la Villa, Bahareque Casa Camping and Calicanto Real Café Museo.
3. DUITAMA AND PUEBLITO BOYACENSE
Duitama is 3 hours from Bogotá, and is known as the civic capital and La Perla de Boyacá, because its streets highlight the culture, cuisine, music and crafts of one of the most charming departments of Colombia.
One of the most beautiful municipalities of Boyacá is Duitama, since there is Pueblito Boyacense, a residential complex of 7 blocks and more than 100 homes, that recreate the architecture of Villa de Leyva, Tibasosa, Tenza, Monguí, Ráquira, Sáchica and El Cocuy.
Pueblito Boyacense, is an unmissable stop for travelers who want to know in a single day, the typical architecture of some of the most beautiful villages in Boyacá.
In addition, in its streets you can find typical and international restaurants, chapels, coffees of origin, products of the region, craft breweries and even a spa to enjoy as a couple.
Entering Pueblito Boyacense costs $2,000 COP and the single parking fee is $3,000 COP, and in the restaurants you can get a la carte dishes with prices ranging from $12,000 COP to $25,000 COP.
In Duitama, apart from Pueblito Boyacense, you can also visit other places such as the Museum of Religious Art, the La Zarza Ecological Trail Viewpoint and Los Libertadores Park.
HOW TO GET AND WHERE TO STAY IN DUITAMA AND PUEBLITO BOYACENSE?
Getting to Duitama and Pueblito Boyacense from Bogotá is easy. In the Salitre Terminal take a bus from the company Libertadores, the trip lasts 4 hours and the ticket costs $30,000 COP.
Inside Pueblito Boyacense you can spend the night at Casa Posada Maestro Carlos Aranguren, Samay Boutique Hotel, Los Geranios and La Cueva de la Luna. On the outskirts you can sleep at Aldebarán Farming & Glamping or Mi Casa, Tu Casa Hostal.
4. PAIPA
Paipa is a small town of Boyacá 40 minutes from Tunja and 3 hours from Bogotá. An ideal destination for those looking for a place that intermingles the nature and stories of the liberating deed.
Certainly, Paipa is part of the Liberating Route and stands out among the most beautiful villages of Boyacá, not only because of the beauty of its streets, but because there the Battle of the Vargas Swamp took place, a crucial struggle for the Independence of New Granada .
In addition, Paipa being at the foot of Lake Sochagota, it is possible to practice water skiing and kayaking, and it is worth mentioning that this is one of the towns of Boyacá, where you can enjoy hot springs.
So, if you want a relaxation plan, you can go to the thermal water pools of Paipa Thermal Park, located 4 kilometers from the town center, and take this plan that includes relaxing massages, hydrotherapy, lodotherapy, natural sauna, Turkish and bubble bed for $65,000 COP.
Also, you can enjoy the Paipa Hot Springs, at Hacienda El Salitre, an old house dating from the 17th century, where you can spend the night and is famous for having hosted the liberator Simón Bolívar.
Before continuing through other towns of Boyacá, you must take advantage of your stay in Paipa to visit the monuments to Los Lanceros, one of the largest sculptures in Colombia, which highlights the load of the 14 spearmen under the command of Colonel Juan José Rondón .
HOW TO GET AND WHERE TO STAY IN PAIPA?
Paipa can be reached by bus from the Salitre Terminal in Bogotá, the cost of the ticket per person is from $24,000 COP and the travel time is approximately 3 hours.
In Paipa you can find hotels with great architectural value and surrounded by nature, and in case of traveling as a couple we suggest you stay at the Hacienda El Salitre or at Hotel Estelar Spa. If you go on a family plan you can do it at Posada Bicentenario, Paraíso Villa Connie or Miravalle Suites.
5. CUITIVÁ AND TOTA LAKE
Cuitivá is one of the most beautiful villages in Boyacá, because behind its beautiful landscapes, stories, myths and legends of a great past are hidden, in which the Muisca Empire was the main protagonist until the arrival of the Spaniards.
This is one of the three municipalities of Boyacá that border Tota Lake, a beautiful mirror of turquoise water and white sand beaches that for years served as a natural sanctuary and site of worship of the Muiscas.
Before visiting Lake Tota, visit the small historic center of Cuitivá, get to know the chapel and the main park, enjoy the local cuisine, and if you like festivals, attend the traditional festivals, which are held during the last days of September.
In addition, Cuitivá is the only municipality in the region that offers sulfur-free hot springs, so if you wish you can enjoy a relaxing bath at Hotel Termales el Batan.
After touring one of the most iconic villages in Boyacá, visit Lake Tota, the largest body of natural water in Colombia that is 3,015 meters above sea level, which makes it the second highest navigable lake in America. South, after Titicaca Lake.
Tota Lake is reached by car after a 20-minute trip, and upon arrival you will find turquoise waters and an incredible white sand beach that reminds of the icy oceans, a Caribbean wonder in the middle of the Colombian Andes.
On the lake you can enjoy some water sports, walk through the forest, camp, or if you prefer you can navigate and visit the three islands of the lagoon, small places that offer a beautiful landscape and a new view.
In the south of the lagoon is Playa Blanca, a sanctuary for the worship of the Muisca Indians to the gods. A place of white sand, which although it is the most commercial and crowded part of the lake, is an ideal place to camp and find good restaurants.
Recommended: 15 Plans near Bogotá
HOW TO GET AND WHERE TO STAY IN LAKE TOTA?
You can arrive by bus from Bogotá to Cuitiva or Tota Lake, but first you must go to Sogamoso. The bus to Sogamoso leaves from the Salitre Terminal of Bogotá or in Tunja, in Bogotá the price of the ticket is from $25,000 COP, and in Tunja from $8,000 COP.
In Sogamoso you can take a bus from the transport company Cootracero, Rápido Duitama or Transcondor, the ticket to Cuitivá you get from $4,500 COP and to Playa Blanca $7,000 COP.
The recommended accommodations in Tota Lake are La Quinta Glamping, Camping Los Balcones, Bahía Serena, Big Day Hotels, El Arca de Noah and Refugio Génesis.
6. IZA
Iza is located 20 minutes from Sogamoso and 3 and a half hours from Bogotá, if you are a lover of rock art, myths and legends, well-being and ancestral traditions, this municipality is undoubtedly the ideal destination for you.
In Iza you can appreciate that its population has preserved very well a traditional architecture, between peasant and colonial, so since 2002 this town of Boyacá is considered a Good of Cultural Interest of National Character.
Iza is a very quiet city, known for the exquisiteness of its desserts and for being one of the first municipalities in Colombia to ban expanded polyestyrene dishes and bet on more sustainable options with the environment.
Now, if you want to know Iza in one day or several, the first thing we recommend is to visit the Historic Center where you will find the Church of the Divino Salvador, and then go through Tota Lake and Playa Blanca, which is 30 minutes away by car.
Also, you will be able to find some workshops where the art of wool weaving is still practiced, an occupation by which the towns of Boyacá are characterized, and where artisanal fabrics are used in 100% sheep wool and plant-based dyeing.
A plan to do after touring the historic center, can be taking a break in the thermal baths of El Batán that is 12 minutes away, or in the thermal baths of Erika that are 5 minutes from Iza, in both you can relax in its mineral waters.
Recommended: 10 Beautiful towns near Medellín
HOW TO GET AND WHERE TO STAY IN IZA, BOYACÁ?
To visit this town considered one of the most beautiful in Boyacá, you can board a bus to Sogamoso, the trip takes 30 minutes and the ticket costs $3,000 COP. In Iza you can take a bus to Playa Blanca from $6,500 COP.
Iza during the week is extremely quiet, and the colonial towns that have not been touched by mass tourism make you happy, spend at least one night at the Glamping Nido Verde, Tonsuca, Hacienda El Aserrio, Portal de Iza, Hotel Colonial Iza, Hotel Casitas Barro or Hotel Itzamana.
7. RÁQUIRA
4 hours from Bogotá and 30 minutes south of Villa de Leyva you will reach Ráquira, one of the towns of Boyacá that enjoys a strong ancestral tradition focused on pottery, in the manufacture of objects based on baked clay.
This municipality of Boyacá is known as the ceramic capital of Colombia, where you will find everything from jugs, pots and ceramic dishes to toys and Christmas decorations. A small town of mud houses and colorful facades.
During your visit to Ráquira you have the possibility to participate in ceramic workshops and learn how to make objects based on cooked clay, from modeling, to the oven. In addition, you can take what you do and support the local economy.
Although the tradition that characterizes Ráquira is the goldsmith in clay, its religious tradition is not far behind, so we recommend visiting the church of San Antonio or the La Candelaria monastery that is 15 minutes from the town.
50 minutes from Ráquira is Patio de Brujas, an astronomical observatory and Muisca sanctuary, located on the sidewalk of Carapacho, where you will find activities related to astronomy and a series of mysterious totems that mark the sunrise points during equinoxes and solstices.
Ráquira is one of the most beautiful villages of Boyacá and visiting it on Sunday is a great idea, because that day the local market opens and you can witness the social dynamics that occur during this day.
Excursion to Ráquira and Villa de Leyva
HOW TO GET AND WHERE TO STAY IN RÁQUIRA, BOYACÁ?
Photo: @andrestm10
To get to Ráquira from Bogotá, you can take a direct bus at the Salitre Transport Terminal, the trip lasts up to 4 hours, and the price of the ticket per person you get from $20,000 COP. In Villa de Leyva the bus costs $8,000 COP.
In Ráquira you will find lodgings inside and outside the village, camping tents and private rooms. The best places to spend the night are Raquicamp, Casa Cantaranas, La Quebradita and Hostería Campestre San Fermin.
8. TIBASOSA
Tibasosa is one of the towns of Boyacá that is characterized by the great kindness of its people and the tranquility that is breathed in its streets, and also stands out for the architecture that is appreciated in the great colonial houses and municipal buildings.
This municipality is famous for being the seat of the feijoa festival. An indigenous celebration in which a great variety of products derived from feijoa is offered, and some dances and samples of regional folklore are performed.
Tibasosa is also known as the Boyacá Garden municipality, as its streets are full of beautiful flowers and adorn this town of Boyacá.
In addition, when you visit this municipality of temperate climate, do not forget to visit the Hacienda Suescún and the Diocesan Museum of Religious Art, some old colonial-style mansions that combine art with the beauty of the landscape.
On the other hand, keep in mind that 1 hour and a half from Tibasosa, is the Laguna de Tota and Playa Blanca, one of the largest lakes in Colombia where you can contemplate spectacular landscapes that will leave you breathless.
Recommended: Things to do in Santa Marta
HOW TO GET AND WHERE TO STAY IN TIBASOSA, BOYACÁ?
To get to Tibasosa, you can take a bus at the Salitre Terminal in Bogotá, the trip takes up to 4 hours each way and the cost of the ticket can be obtained from $22,000 COP.
In Tibasosa you can spend the night in lodgings such as Hacienda Suescún, San Benito Hotel, Posada La Mariñera, Hospedaje Quinta de Santa Ana, or at Los Vagones de William. Although if you want to stay on the outskirts of the town you can choose the Guatika Fincaventur.
Don't wait any longer and book your room in Tibasosa!
9. FIRAVITOBA
Firavitoba, like many other towns in Boyacá, receives religious visitors and nature lovers, and it is no less because it has two very imposing Catholic temples and picturesque landscapes.
One of the temples of Firavitoba is the church of Nuestra Señora de las Nieves, it is located in the center of the town, and is recognized for being built in stone. The other is the Church of Misericordia, which is located in Alcaparral about 10 minutes from downtown.
And although the main intention is to visit the town and explore it on foot, in its surroundings you can find several mountain bike routes, and some streams and rivers that are worth knowing.
In addition, in this picturesque town of the department of Boyacá, you can buy some handicrafts made from sheep's wool, taste the region's knees and go hiking to the Peña de las Águilas or the Cueva del Viejo.
Recommended: Colombia's best glamping
HOW TO GET AND WHERE TO STAY IN FIRAVITOBA?
To get to Firavitoba you must leave Bogotá on the road that leads to Tunja, continue on the road to Paipa, Duitama and Sogamoso. Firavitoba is only 10 minutes from Sogamoso.
If you want to get away from the noise of the city and spend the night in a totally natural environment, you can stay in Firavitoba at Hotel Ghuru Campestre, La Divina Casa de la Montaña, Posada Rural Sugamuxi, Refugio Vida Nativa or The Elf Bridge Hostal, places where you will find the night from $45,000 COP.
10. EL COCUY
El Cocuy is a pre-conquest town, formerly ruled by a chief who belonged to the Laches Indian race, who worshiped the stones and even his own shadow, who believed that when they died they became stones.
While another part of this town of Boyacá, was inhabited by the tribe of Los Tunebos, who worshiped the moon. Until the white man arrived, and occupying new territories.
El Cocuy limits by the north, with Güicán, by the south, with Chita and La Uvita, by the east, with Arauca and Casanare, and by the west, with San Mateo. A small town crossed by rivers that are born in Sierra Nevada and flow into El Chicamocha.
El Cocuy is known as the green town of Boyacá, because the vast majority of its houses are painted white and green. A white and green that contrasts with the mountains of the Sierra Nevada de Güicán El Cocuy.
El Cocuy National Natural Park belongs to the Sierra Nevada de Güicán, El Cocuy and Chita, and you can access it from the municipality of El Cocuy and Güicán, only that each entrance will take you to different natural attractions.
For example, if you do it for El Cocuy, you can reach a huge stone called El Púlpito del Diablo, where during 2019 there have been at least 4 snow falls.
Also, when climbing up the Lagunillas sector, you can take a walk of at least 8 8 hours to the snowy edge of the Pan de Azúcar snowy peak, at 4,800 meters above sea level.
Finally, you can visit the Mirador de la Sierra Nevada and the Peñón de la Gloria, a sacred place for the Uwas Indians, and if you prefer to arrive by vehicle to the town of Güicán, looking for a relaxing bath in the Güicán Natural Hot Springs.
Tours to El Cocuy National Natural Park
HOW TO GET AND WHERE TO STAY IN EL COCUY?
You can reach El Cocuy from the Salitre Terminal in Bogotá. The only two companies that have direct routes are Coflonorte Libertadores and Expreso Paz Del Río, buses leave daily from 4:00 a.m., take 11 hours to arrive and the journey is from $60,000 COP.
Also, you can travel by bus from Duitama and Tunja. Although, the best option to get to El Cocuy or Güicán, is to do it by car, because as the trip is so long you will have the option to stop where you want, enter a comfortable bathroom, eat on the road and tour other towns of Boyacá.
At El Cocuy you can stay at Hotel San Gabriel, Casa Museo la Posada del Molino, Hostal Colombia Mountain or Hostal El Caminante. In Güicán do it at Hotel Brisas del Nevado, Hotel Casa del Colibrí or Cabaña Ecohotel El Edén.
WHAT TO PACK FOR TOWNS OF BOYACÁ?
📷 Camera
🥾 Hiking boots
✅ Bamboo toothbrush
CONTINUES TO EXPLORE THE TOWNS OF BOYACÁ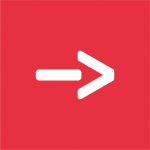 Travelgrafía
Somos un medio de comunicación que conecta viajeros amantes de la naturaleza y la aventura con historias que inspiran a descubrir la Colombia inexplorada.