Monguí and Páramo Ocetá
AUTHOR: Travelgrafía
Monguí, Boyacá, is one of those towns that at first glance seems to be like many others, but when you walk along its streets it is dazzled by its Spanish colonial architecture of the 16th century and little by little it realizes why it is one of the most beautiful towns from Colombia.
MONGUÍ, BOYACÁ
Monguí is located in the department of Boyacá and is one of the 17 Heritage Villages of Colombia. An ideal destination if you are a lover of culture, history and nature.
The climate in Monguí is cold, the temperature can vary between 8 ° C to 16 ° C, so remember to take a good coat and if you plan to go to the Páramo de Ocetá load with a lightweight raincoat because the rains are usually constant.
Now we will show you how to get there, what to do, where to stay and everything about Monguí. In addition, we will explain how to get to Páramo de Ocetá and everything you need to take into account when planning your trip.
HOW TO GET TO MONGUÍ BOYACÁ?
To get to Monguí you must first reach the municipality of Sogamoso.
To Sogamoso you can only arrive by road, if you go by bus you can only do it from the Salitre Terminal in Bogotá. There you can get every trip from $27,000 COP and the tour can last up to 4 hours.
Search for cheap flights to Bogota
To get to Monguí from Sogamoso, it's very easy, it's just a matter of taking another bus to the main square of Monguí. The buses leave every 20 minutes, the price per trip is $4,000 COP and the trip lasts a little over half an hour.
WHAT TO DO IN MONGUÍ?
The plans in Monguí are made to revive the history and traditions of its indigenous, artisan and colonial past, and to discover everything that this beautiful place offers you will need to stay at least 3 days.
The first day in Monguí you can dedicate it to explore its streets and know the following buildings that date back to the sixteenth and seventeenth centuries and are declared national monuments.
1. THE BASILICA MINOR OF OUR LADY OF MONGUÍ
The Minor Basilica of Our Lady of Monguí is an imposing temple that stands in the middle of the main square and that stands out above all the colonial buildings that surround it.
Literally this is one of Boyacá's most prized architectural gems.
This basilica is Roman in style, has a museum and is right next to the Convent of the Franciscan Monks.
2. CONVENT OF THE FRANCISCANS
The convent is a beautiful construction that took around 100 years to build and is attached to the Minor Basilica of Our Lady of Monguí.
Inside you can find the Museum of Religious Art and find the image of the Virgin of Monguí, crowned in 1929 as the patron saint of the town.
If you want to enter this museum, you may find it closed and not find who opens it, if that happens, you can go to his office at the corner of 5th street and there confirm your schedule.
3. COLONIAL BRIDGE OF CALICANTO
The Colonial Bridge of Calicanto de Monguí was built by the Sanoha tribe under the order of the Spanish colony, and was built with the purpose of crossing the stones with which the Minor Basilica of Our Lady of Monguí would be built.
The calicanto, is a glue mixed with lime, sand, blood of beef and molasses, it was this that gave name to the famous bridge of Monguí that crosses the river El Morro.
Take advantage of your passage through this bridge and take a nice postcard, because the landscape is super instagrameable..
4. CRAFTSMAN OF SOCCER BALLS
Monguí is also recognized for the manufacture of soccer balls, an industry that has more than 80 years of tradition and is the main economic activity of some families of peasant origin.
In Monguí there are about 20 small companies specialized in the manufacture of hand-stitched balloons. A manual technique that guarantees the hardness and quality of the ball.
To give you an idea of the importance of this industry, you should know that there are studies that estimate that Monguí provides at least 25% of the national demand for balloons.
WHERE TO STAY IN MONGUÍ?
In Monguí there is a great variety of hostels and hotels, and here we recommend 3 places that are great and that fit three budgets and different expectations.
If you want to be in touch with nature and want a quiet place, Hostal Villa San Juan is perfect! It has private rooms for two people from $80,000 COP and very close there are rock climbing routes. Check its price and availability in Hostelworld.
If your plan is adventure, you are looking for a cheaper trip or you just want to save to spend on things that give you more value, Hostal Casa del Frailejon offers shared rooms from $30,000 COP per night.
Finally, if you are looking for a place that is a few steps away from the main square, which conserves the aesthetics of the region and is very comfortable, your ideal place is the Hotel Otti Colonial. Confirm prices and availability in Booking.
If you have not yet used Booking, do not worry, register here and receive $15 dollars after your first reservation or if you want to spend the night on an Airbnb, receive $113,000 COP on your first reservation.
PÁRAMO DE OCETÁ
The Páramo de Ocetá is considered the most beautiful in the world, and it is not for less, because in this you will find a beautiful valley of frailejones, stone alleys, waterfalls, lagoons and natural viewpoints that will leave you breathless.
HOW TO GET TO THE PÁRAMO DE OCETÁ?
To Páramo de Ocetá you can walk from the center of Monguí, but the ideal is to hire a local guide because the road to the páramo is not delimited and you may miss it.
In the main square of Monguí you can find native guides that for $50,000 COP will take you to discover the best landscapes of the páramo and obviously they will give you advice so that your visit is as respectful as possible with the ecosystem.
WHAT TO BRING TO PÁRAMO DE OCETÁ?
✅ Raincoat, Hat and gloves.
✅ Sunscreen cream
✅ Trekking stick
✅ Shoes with good grip
✅ Fruits and water
✅ Camera
The best thing is that you start your adventure to Páramo de Ocetá from early. Your first stop will be La Caja del Rey and as you progress little by little the frailejones will take your way, when you arrive at the Valley of Los Frailejones it is something really incredible.
Continue your way and find other beautiful natural scenarios such as: the Cerro de Ocetá, the Cerro de Las Águilas, the Twin Towers, the Black Lagoon and the Stone City.
Do you see all the places you can miss if you do not go with a local guide to take you on the right paths?
It is really difficult to find words to explain and describe the beauty of the Páramo de Ocetá, the harmony that is breathed is unique and you will certainly understand why this is considered the most beautiful wasteland in the world.
BUDGET TO TRAVEL TO MONGUÍ
🚍 Bogotá to Sogamoso and Sogamoso to Monguí: $31,000 COP trip
🛌 Shared room: from $30,000 COP per night
⛰️ Guide to Páramo de Ocetá: from $50,000 COP per person
🎨 Entrance art museum religoso: free
OTHER PLANS NEAR MONGUÍ
If you love the landscapes of Boyacá, you should go to El Cocuy, climb the Sierra Nevada or if you are a mountain biker you can see these recommended routes.
You can also go to San Pedro, the largest island of Lake Tota, Valle de Tenza and Villa de Leyva. Wherever you go remember to be a responsible traveler, be careful with the garbage you generate and above all be respectful with nature!
Do not forget to take a look at our travel guide ebook! This teaches you everything you need to know to travel to more than 90 destinations of nature and culture in Colombia.
Good trip!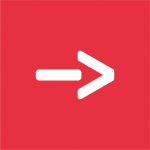 Travelgrafía
Somos un medio de comunicación que conecta viajeros amantes de la naturaleza y la aventura con historias que inspiran a descubrir la Colombia inexplorada.