All about Palomino
AUTHOR: Travelgrafía
The landscapes of Palomino are all you need to connect with a bohemian environment and beaches perfect to learn to surf. A place where you will find trails and rivers to do tubing, bird watching and see the Sierra Nevada de Santa Marta.
Travel guide updated to May 2019
ALL ABOUT PALOMINO
Palomino is in the department of La Guajira, Colombia, it is a small village in the municipality of Dibulla, 5 hours from Cartagena, 2 hours from Santa Marta and 1 hour and a half from Riohacha.
The streets of Palomino are mostly unpaved and the dust rises easily with the passing of motorcycles, the most common means of transport you will find there.
Palomino is bathed by the river that carries the same name and the San Salvador River, in the first you can do tubing and from there you can see the highest mountain at sea level, but we'll talk about that later.
Palomino is at 2 meters above sea level, has a humid tropical climate, and although its average temperature is 28ºC, so in addition to shoes with good grip and swimsuit, you should wear a lightweight raincoat.
Before Palomino was not very visited by travelers but rather by anthropologists and scientists, but for some years it is the fashionable beach for backpackers from all over the world, so you can find people of all nationalities and cultures.
Now that you know all the important things about Palomino, it's time to discover how to get there, what to do, where to stay and what to take to Palomino.
HOW TO GET TO PALOMINO?
The best way to get to Palomino is leaving from Santa Marta. You can get to Santa Marta by private car, bus or plane from almost any city in Colombia. The main routes and fares are:
🚌 Bus Barranquilla to Santa Marta: $15.000 COP and 1 hour each way
🚌 Bus Cartagena to Santa Marta: $25.000 COP and 4 hours each way
🚌 Bus Bogotá to Santa Marta: $65.000 COP and 19 hours each way
🚌 Bus Medellín to Santa Marta: $90.000 COP and 14 hours each way
If you need a cheap flight to Santa Marta, remember that you can look for it now in Skyscanner.
HOW TO GET TO PALOMINO FROM SANTA MARTA?
In Santa Marta you have two options, 1) continue your trip to Palomino or 2) if you want to rest from so much bus you can spend the night and early the next day. If you choose to spend the night in Santa Marta, stay at Hostal El Españolete, Rua Hostels or La Brisa Loca.
To get to Palomino from Santa Marta by bus, you must go to the Mercado Público, there you will find the buses that go to Palomino and that pass through the Tayrona Park.
The bus companies that go from Santa Marta to Palomino are Coopetran, Rápido Ochoa and Flamingo, the duration of the trip is 2 hours and the cost of the ticket goes from $15,000 COP.
Bus schedule Santa Marta to Palomino: 6:00 a.m., 11:30 a.m. and 5:00 p.m.
If you are in Santa Marta, Rodadero or Taganga, another alternative you have is to rent a car and go on your own to Palomino, the road is in very good condition and there is only 1 toll of $10,000 COP.
HOW TO GET TO PALOMINO FROM CARTAGENA?
If you are or want to stop in Cartagena, do it with peace of mind, because you can contact the company Marsol at (+57) 319 6919185, who by collecting you in your lodging and take you to Palomino charge $79,000 COP.
In Cartagena you can also rent a car from $120,000 COP, to drive and stop in Santa Marta, Taganga and even visit the Los Flamencos Flora and Fauna Sanctuary.
So, if you plan to stop and spend the night in Cartagena, we recommend you check out Arsenal Hostel Boutique and The Icon Capsule Hostel, both are in the most bohemian and cultural area of La Heroica and you can find rooms from $38,000 COP.
Search hostels and hotels in Cartagena
Recommended: Tayrona Park
WHAT TO DO IN PALOMINO?
Thanks to the fact that Palomino borders the Caribbean Sea, the Palomino and San Salvador rivers, and the Sierra Nevada de Santa Marta, this small town has become one of the best backpacking destinations in Latin America.
Discover everything you can do in Palomino:
ENJOY THE BEACHES OF PALOMINO
The beaches of Palomino are really a charm, the waves, the climate, the environment, and everything that surrounds it is perfect to feel calm and tranquility.
Just imagine being on a Caribbean beach in the middle of the jungle and the sea, with fine white sand and warm blue waters.
TUBING IN PALOMINO
Doing tubing on the Palomino river is synonymous with fun and tranquility, and yes, they are two very different emotions, but this happens because the plan is to get on a tire and let yourself be carried by the current of the river through the jungle until it ends at The Caribbean Sea.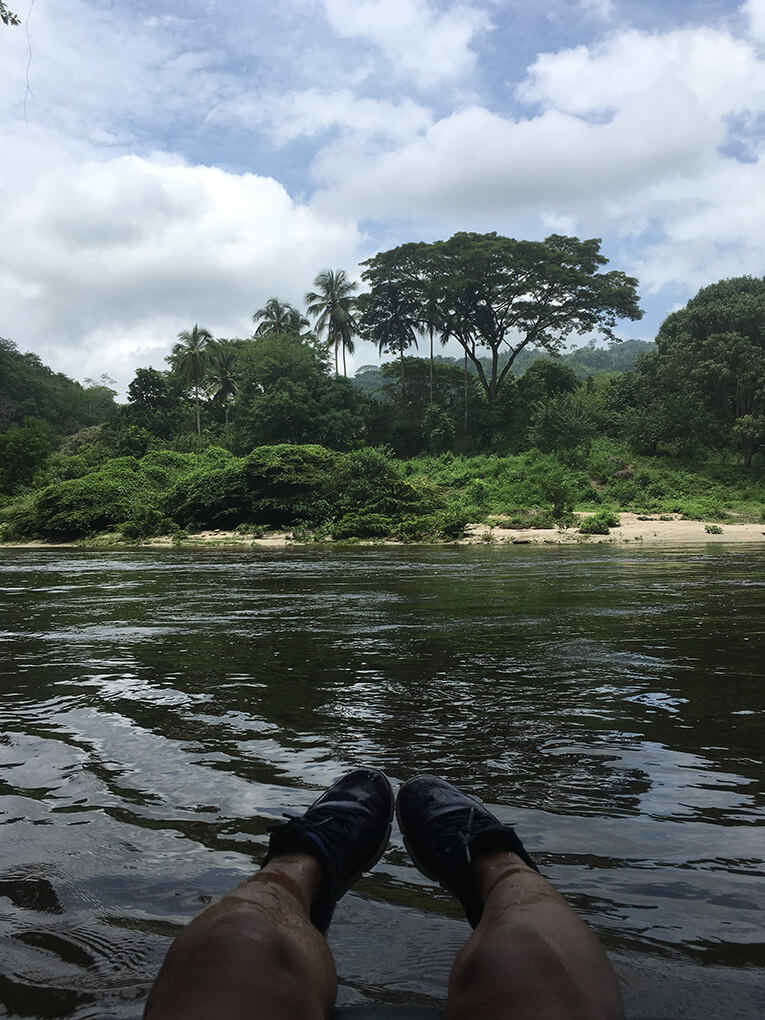 To do tubing in Palomino, it is necessary to take a motorbike to the part of the mountain where the trail starts until the Palomino river.
The whole plan can last from 1 to 4 hours, it depends on the current of the river, on how long it takes to get to the starting point and how long you stop to appreciate the flora and fauna.
The river is not very deep or very fast, however always use your life jacket, hire this tour with an agency that offers travel insurance and the company of a local guide for $40,000 COP.
VISIT THE SEYDUKWA COMMUNITY
Hidden among the jungle mountains of the Sierra Nevada de Santa is Seydukwa, a spiritual place for the Arhuaco Indians that inhabit the Palomino river basin.
Seydukwa is protected by the Mamos (indigenous authority), and reaching it is a privilege for lovers of nature and ancestral cultures.
If you dare to live this incredible experience that will allow you to get closer to the ancestral rites of the indigenous communities, and learn about environmental conservation from the perspective of this millennial community that considers the mountain the heart of the world.
The tour is totally unforgettable, you will have unique places that you will remember forever and you will enjoy the exuberant green jungle full of wildlife, in addition you will marvel at its snow-capped peaks and crystalline rivers.
This expedition can only be contracted with the same Arhuaco indigenous that live in Seydukwa, and you can live the experience in 1 day from $200,000 COP, in 2 days from $350,000 COP or in 3 days from $500,000 COP.
SURF IN PALOMINO
If you do not know how to surf but you want to try it, Palomino is definitely the ideal place to take your first classes.
Palomino surf is usually calm, but keep in mind that this can be affected by the weather, so if you dare to tame your first waves, you should always be accompanied by an expert and consult which are the safest areas to do it.
Along the beach you can get surfboard rentals and surf schools that offer classes for beginners, the average prices are:
🏄 Surfboard rental for one hour $20,000 COP
🏄 Surf lessons in Palomino: $60,000 COP
You can find tables, bodyboards and surf lessons in Palomino at Chillandsurf, a small place next to Finca Escondida.
WORKSHOP OF ELABORATION OF ARTISAN BACKPACKS
In Palomino you can also find cultural immersion plans, such as getting to know an Arhuaca family and being part of their backpacking workshop.
This experience starts with a 20-minute walk through nature until you reach Finca La Jorará. On the way you will meet the Jorará ravine and its natural pools, and upon arrival at the farm they will introduce you to the indigenous comadre and her family.
The Arhuaca family will explain you about the fabrics, materials and representations of the backpacks, and you will have the opportunity to elaborate the indigenous fabric with your own hands.
This Arhuacas backpacking workshop can be purchased from $ 99,000 COP directly at Finca La Jorará.
SAN SALVADOR RIVER
Walking to the San Salvador River means reaching one of the most natural, lonely and least crowded places in Palomino.
To get to the San Salvador River you must walk at least 1 hour along the beach, a route where you can get closer to the "honeysuckle", segments of fresh water that do not flow into the sea.
The walk starts on the main street of Palomino and is the same one that leads to the beach, then you arrive at Las Marías beach, and from there you walk eastwards along the beach until you reach the mouth.
TAIRONAKA ARCHAEOLOGICAL PARK
20 minutes by bus from Palomino you arrive at the Taironaka Archaeological Park, a natural reserve in the foothills of the Sierra Nevada de Santa Marta, where you can learn about archeology and ancient symbolism.
Also, in Taironaka you can find bird watching plans from $250,000 COP, where you will have the opportunity to see different species of toucans, parrots, hummingbirds and flycatchers.
In Taironaka you will also find restored terraces where the Indians built their homes and an archaeological museum with original pieces.
If you plan to visit the Tayronaka Ecohotel Park, keep in mind that here you can book rooms from $150,000 COP, or here you can book a 3-day plan for two people with lodging, visits to the Arhuaca indigenous community, the Tayrona Museum, and ecological walks from $550,000 COP.
Also, you can use the TRAVELG code to receive the 5% discount!
QUEBRADA VALENCIA
The waterfalls of Quebrada Valencia are 30 minutes from Palomino, and to visit them you only have to take a bus to Santa Marta and get off at kilometer 48.
The entrance to the park where the Quebrada Valencia is costs $3,000 COP and is open to the public from 8:00 a.m. at 5:00 p.m.
In addition, Palomino being on the border between Magdalena and Guajira, is an excellent starting point to visit: Tayrona National Park, Lost City, Minca and the Los Flamencos Flora and Fauna Sanctuary.
Download now: eBook Travel guide 2019
WHERE TO STAY IN PALOMINO?
In Palomino you can stay in hammocks, hostels and rooms in luxury hotels, but the prices also vary depending on the budget you have.
The environment in these lodges is very similar, some with a little more action and where you can find many backpackers, however some of the lodgings offer a little more privacy and tranquility, and all will connect you with nature.
Among the best accommodations in Palomino are:
FARO HOSTEL PALOMINO
Shared room from $25,000 | Private double from $115,000 COP
Confirm prices and availability in Booking or Hostelworld
CASA DEL PAVO REAL BOUTIQUE HOSTEL
Shared room from $45,000 | Private double from $180,000 COP
Confirm prices and availability in Booking
TIKI HUT HOSTEL
Shared room from $42,000 | Private double from $190,000 COP
Confirm prices and availability in Booking or Hostelworld
CASA CHAPOLIN
Shared room from $50,000 | Private double from $140,000 COP
Confirm prices and availability in Booking
MAKAO
Private double room from $270,000 COP
Confirm prices and availability in Booking
If you are looking for adventure and want camping areas in Palomino, the Maquma Hostel and Camping offers camping tents from $15,000 COP.
Recommended: Coolest hostels in Colombia
WHAT TO BRING TO PALOMINO?
A Palomino tries to take what is necessary, light suitcase is the best way to walk long distances and enjoy nature. However, do not forget to bring:
✅ Sunblock
✅ Lightweight waterproof
✅ Shoes with good grip
✅ Flip-flops for the beach
✅ Cash
Also, if you're going camping, it's a good idea to bring a torch for the night, toilet paper and a small kit with the basics.
WHERE TO EAT IN PALOMINO?
The majority of lodgings offer the feeding service. If you want to try the typical food of the region we recommend you try the egg arepas, caribañolas, clean bun and fish with patacón, coconut rice and salad.
BUDGET FOR A TRAVEL BACKPACK TO PALOMINO
✅ Bus Santa Marta to Palomino: $15,000 COP
✅ Hostel in shared room: COP $25,000
✅ Two-day meals: $50,000 COP
✅ Tour Palomino tubing: $40,000 COP
Now that you know everything about Palomino, remember that you are an agent of change and that with your sharing you can contribute to the development of the communities you visit.
Always respect the sources of water and make sure you return the garbage that your visit produced, even organic waste such as peels or food remains, as these can cause pests and diseases in the wild flora and fauna.
OTHER COLOMBIA DESTINATIONS AND TRAVEL GUIDES THAT MAY INTEREST YOU
15 Plans close to Bogotá, best beaches in Colombia, Tatacoa desert, Jardín, Barichara, Mompox, Guatapé, Salento, Fin del Mundo waterfall and 10 towns near to Medellín.
See you soon!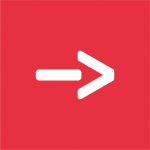 Travelgrafía
Somos un medio de comunicación que conecta viajeros amantes de la naturaleza y la aventura con historias que inspiran a descubrir la Colombia inexplorada.