Cheap destinations in Colombia
AUTHOR: Travelgrafía
No matter if you are ready or if one of the many holidays we have in Colombia caught you by surprise here we tell you to which destinations you can escape with less than $70 USD.
1) IF YOU ARE IN BOGOTÁ: CHICAQUE
Chicaque is a nature reserve of misty forest where the travelers can walk across stone paths in search of the best viewpoint.
The park is great because offers camping zones, accommodation in tree houses, paths which across pure springs, crystalline streams and the possibility to watch from afar the snowy of Santa Isabel, Ruiz and, Tolima.
HOW TO GET TO CHICAQUE?
To get Chicaque you can take a bus (Transmilenio) going to the Terreros station. Once you get in there, cross the foot bridge and take a bus for $1 USD going to the zone El Altico in Soacha. There you get off in the Mobil station from El Altico, then take other bus going to Funza, you must ask the driver to leave you in the Chicaque curve.
Ok, there the fun begins, ah! And get ready to walk some 35 minutes to the park entrance.
CHICAQUE PRICES 2018
✅ Round trip transportation: $30,000 COP Aprox, from Bogotá.
✅ Entrance to Parque Chicaque: $15,000 in temp. low and $16,500 COP high
✅ Camping 1 night with breakfast: $42,000 temp. low and $47,500 COP in high
✅ Arborism and canopy: $65,000
TOTAL PER PERSON: $ 195,000 COP for 2 days in Chicaque.
Prices are updated to 2018, but if you have any doubts, you can check the page of the Chicaque Park

-> Recommended: 12 epic treks for hiking in Colombia
2) SI ESTÁS CERCA A SANTA MARTA: PALOMINO
This small multicultural paradise of extensive vegetation and unexplored beaches in the Caribbean Sea, has the privilege of being a few kilometers from the Sierra Nevada de Santa Marta.
The mix between river, nature and sea has made Palomino one of the cheapest destinations in Colombia most wanted by Europeans and Americans, so one never imagines that when you go you get up something good.
HOW TO GET TO PALOMINO
From Santa Marta you can take a bus that goes by all the road that leads to Riohacha, after almost 2 hours of travel you will realize that you have arrived at your destination, because the drivers are already used to leaving crazy foreigners there.
PRICES PALOMINO 2018
✅ Round trip transportation: $25,000 COP from Santa Marta.
✅ Lodging: from $35,000 COP per night
✅ Meals: $30,000 COP per day (being exaggerated)
✅ Tubing along the Palomino River: $20,000 COP
TOTAL PER PERSON: $ 160,000 COP for 2 days and 1 night in Palomino
The Faro Hostel and the Tiki Hut Hostel are very good alternatives to spend the night, they are very close to the sea, they are relaxed, they play children in the style of the pool, they play billiards in the Tiki, or they throw themselves in the hammocks while you meet people from all over the world.
3) IF YOU ARE CLOSE TO MEDELLÍN: CAÑÓN DEL RIO CLARO
The landscape of the natural reserve canyon of the Claro River is wild, its river of green and clean waters is invaded by marble stones. It is ideal for rafting, hiking, capony, bird watching and speleism in its caves.
HOW TO GET TO THE CAÑÓN DEL RÍO CLARO
Getting to Rio Claro is easy, you must first take a bus that passes through the Medellín – Bogotá highway and get off after the hanging bridge over the Samaná river at Km 152, it is 3 hours from Medellín and 5 hours from Bogotá, so you do not get lose you tell the driver that it is after San Luis.
CAÑÓN RÍO CLARO 2018 PRICES
✅ Round trip transportation: $50,000 COP aprox, from Medellín.
✅ Accommodation with breakfast, lunch and dinner: from $100,000 COP
✅ Rafting on the Claro River: $25,000 COP
✅ Canopy, cavern or via ferrata: $20,000 COP
TOTAL PER PERSON: $195,000 COP for 2 days of adventure in the Cañón del Río Claro
Note: prices updated to 2018, but in case you have any doubts you can check the page of the Natural Reserve of Río Claro.

-> Recommended: 20 most instachable places in Colombia
4) IF YOU ARE CLOSE TO CALI: SAN CIPRIANO
The heart of the jungle of the Pacific hides this place of crystalline waters, natural paths and rivers to caretear, you threw in float rim, a place of landscapes of endless greens, house of wood and brujitas.
If you have no idea what is the Brujitas, here we explain you, a Brujita is a kind of merger between motorcycle taxi and train cart, they move on a railway and reach the San Cipriano River Natural Reserve (transport one of the reasons to travel through Colombia).
HOW TO GET TO SAN CIPRIANO
Arrive in San Cipriano on a bus that goes to Buenaventura and get off in the town known as Córdoba, if you want to live the experience of riding in witches you should ask the driver to leave you on the pedestrian bridge from which the witch starts, because but they can leave you far ahead and you will miss that fun experience.
SAN CIPRIANO PRICES 2018
✅ Round trip transportation to Córdoba: $50,000 COP from Cali
✅ Little witch back and forth to San Cipriano: $14,000 COP
✅ Entry to the reserve: $4,000 COP
✅ Camping area: between $15,000 and $30,000 COP
✅ Lunches from $15,000 and about $15,000 COP to snacks
TOTAL PER PERSON: $ 110,000 COP with lunch, snacks and stay in tent, definitely one of the cheap destinations in Colombia worth visiting in any weekend.
With this list you can already build a trip through some of these cheap destinations in Colombia, you have no excuse to stay locked up. Take a turn and breathe fresh air.
OTHER TRAVEL GUIDES THAT MAY INTEREST YOU
Monguí and Páramo de Ocetá, Boyacá.
The Tayrona Park.
The End of the World Waterfall in Putumayo.
Punta Gallinas and Cabo de la Vela, La Guajira.
Cocuy Natural Park.
Santa Cruz de Mompox.
-> Do you know other cheap destinations in Colombia? Follow us on Instagram and share those places!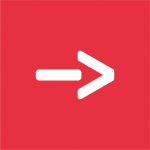 Travelgrafía
Somos un medio de comunicación que conecta viajeros amantes de la naturaleza y la aventura con historias que inspiran a descubrir la Colombia inexplorada.