Guide to travel trough Colombia with less than $70 USD
AUTHOR: Travelgrafía
No matter if you are ready or if one of the many holidays we have in Colombia caught you by surprise here we tell you to which destinations you can escape with less than $70 USD.
1) If you are in Bogotá: CHICAQUE
Chicaque is a nature reserve of misty forest where the travelers can walk across stone paths in search of the best viewpoint.
The park is great because offers camping zones, accommodation in tree houses, paths which across pure springs, crystalline streams and the possibility to watch from afar the snowy of Santa Isabel, Ruiz and, Tolima.
How to get?
To get Chicaque you can take a bus (Transmilenio) going to the Terreros station. Once you get in there, cross the foot bridge and take a bus for $1 USD going to the zone El Altico in Soacha. There you get off in the Mobil station from El Altico, then take other bus going to Funza, you must ask the driver to leave you in the Chicaque curve.
Ok, there the fun begins, ah! And get ready to walk some 35 minutes to the park entrance.
How much money should I carry?
Round-trip transportation: $9 USD approx. from Bogotá.
Park ticket: $6 USD.
Camping zone: $26 USD per adult (include 3 meals).
TOTAL: $65 USD for 2 days in Chicaque.
2) If you are in Medellín: CAÑÓN DEL RÍO CLARO
The landscape of the Cañón del Río Claro is really wild, its river of Green and clean water is invaded by marble stones. Is ideal for rafting, trail, canopy, bird watching, and speleology.
Entering the marble vault in río claro Antioquia. Photo: jduqueph
How to get?
To get Río Claro you can take a bus that goes through the road Medellín-Bogotá, get off 30 minutes after the pendant bridge over the Samaná river, specifically in the 152 Km, ask the driver to leave you after San Luis so you don't get lost.
How much money should I carry?
Roundtrip transportation: from Medellín $20 USD approx. Depends on the season.
Park ticket: $9 USD includes the night stay per person.
Camping zone: it's included in the ticket price but you have to book your place.
Food: you can bring your food ready or the ingredients to prepare it, since in the park they sell you a bit of wood for $2 USD so that you prepare your meals.
Extreme Sports: Rafting: $ 8,50 USD Cavern and Canopy: $ 7 USD
Total: $63 USD approx. for an extreme day in Río Claro and supposing that you buy some food for $10 USD to take with you.
3) If you are in Cali: SAN CIPRIANO
The heart of the Pacific jungle hide this site of crystal water, natural paths and rivers for snorkeling, where one can traveling down the river into a Wheel float, a place of endless green landscapes, wood houses and 'brujitas'.
If you have no idea about what the 'brujitas' are, take it easy, here we explain you what it is, a brujita is a combination between a motorcycle and a wooden structure where the passengers sit and which is driven by the motorcycle in an old rail track, so this is the transportation that'll take you to the nature reserve of San Cipriano.
🌴 Come stroll through our garden. Photo: jelabela
How to get?
Take a bus in the transport station from Cali to Buenaventura and get off in Córdoba, ask the driver to leave you on the footbridge of which the 'Brujitas' (transport to San Cipriano) start, if not they will leave you a bit far and you'll lose this amazing adventure.
How much money should I carry?
Roundtrip transportation to Córdoba: $17 USD, from Cali.
Roundtrip brujita to San Cipriano: $4 USD, from Cali.
Park ticket: $1 USD.
Camping zone: between $4 to $6 USD.
Food: lunch from $5 USD and $5 more for snacks.
Total: $38 USD approx. per day with lunch, snacks, meal and one night camping in San Cipriano.
3) If you are in Santa Marta: PALOMINO
This small and multicultural paradise of extensive vegetation and unexplored beaches has the privilege of being a few kilometers from the Sierra Nevada of Santa Marta. The mix between river, nature and sea has turned this destiny in one of the most desired for Europeans and Americans.
With a dollar or two someone with a motorbike would take you anywhere!. Photo: benjamineddy_
How to get?
To get Palomino you can take a bus in Santa Marta going to Rioacha, after almost 2 hours of journey you'll notice you have arrived at your destination because the drivers are already use to leave crazy foreigners over there.
How much money should I carry?
Roundtrip transportation: between $8 to $9 USD, from Santa Marta.
Stay: $8,50 USD to sleep in a hammock.
Food: $10 USD per day (exaggerating).
Total: $27 USD approx. for one day in Palomino.
These are some cheap options, so now you have any excuses to not go out. Let's move and take a round trip, breath some fresh air, renew energy and make a trip with your buddies.
By the way, the cover picture is from Leonela Jaramillo,  really nice.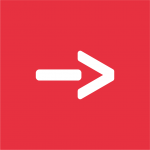 Travelgrafía
El blog de viajes donde los viajeros confluyen para compartir sus experiencias y descubrir la Colombia inexplorada.