Barichara, Colombia
AUTHOR: Travelgrafía
Barichara is one of the most beautiful towns in Colombia. A destination that thanks to its incredible architecture, its cobbled streets and the Andalusian style of its houses, is Heritage Village of Colombia.
In this travel guide you will learn how to get, where to stay, what to do and what to pack for Barichara, you will know what plans you should not miss in your trip and we will talk about your neighbors Guane and Zapatoca.
Updated in November 2019
ABOUT BARICHARA, SANTANDER, COLOMBIA
Barichara is in the department of Santander very close to Bucaramanga and about 350 kilometers from Bogotá.
Barichara is an excellent destination for travelers looking for a quiet place and a photogenic town. An architectural jewel declared Cultural Heritage of Colombia, which looks like a work of art where time has frozen.
In Barichara, the climate is usually composed of short, hot summers and cloudy winters, and the temperature usually varies between 18°C to 24°C.
HOW TO GET TO BARICHARA?
To get to Barichara from Bogotá, Cartagena or Medellín, you should do is get to San Gil or Bucaramanga.
You can reach Bucaramanga by bus from the main cities of Colombia, while San Gil can only be reached from the Salitre Terminal in Bogotá and from Bucaramanga.
🚌 Bus Bogotá to San Gil: $70.000 COP and 6 hours
🚍 Bus Medellín to Bucaramanga: $60.000 COP and 8 hours
🚌 Bus Cartagena to Bucaramanga: $80.000 COP and 15 hours
🚍 Bus Bucaramanga to San Gil: $22.000 COP and 2.5 hours
HOW TO GET TO BARICHARA FROM BUCARAMANGA?
In Bucaramanga you will have three transportation alternatives to get to Barichara:
1) Go to Bucaramanga Transportation Terminal and board a direct bus from Cotrasangil to Barichara.
Keep in mind that the only times the direct bus to Barichara operates are Monday through Friday at 4:45 a.m., Saturdays at 9:15 a.m. and on Sundays at 7 p.m., the trip lasts 4 hours and the ticket costs $22,000 COP.
So if you want to travel on the direct bus to Barichara, it is best to spend the night in Bucaramanga and get up early to take the bus. You can stay at Kasa Guane Hostel, Hostal Rural Chitota or Casa Mendoza Hotel Boutique.
2) Another option you have to get to Barichara is to go by bus from Bucaramanga to San Gil for $22,000 COP. In San Gil you can take another bus that takes 30 minutes to get to Barichara and costs $5,000 COP each way.
3) In Bucaramanga, you can rent a car and continue on your own or take a taxi to Barichara for $250,000 COP.
HOW TO GET TO BARICHARA FROM BOGOTÁ?
Getting to Barichara from Bogotá is very easy, you just have to go by bus to San Gil. The bus to San Gil costs $70,000 COP and takes 6 hours to arrive, and the bus from San Gil to Barichara takes 30 minutes and costs $5,000 COP.
WHERE TO STAY IN BARICHARA?
In Barichara there are hostels and hotels for all budgets, most are in the historic center and retain the original architecture. We recommend that if you are looking for a nice, comfortable and cozy place, look at:
($) Casa Nacuma, Sanalejo, La Juanita Casa Boutique, Casa Aparicio López ($$) Posada Sueños de Antonio, Casa Canela, Serranía del Viento, Casa Oniri Hotel Boutique ($$$) Nativo Glamping, Casa Boutique, Hotel Boutique Venturi, Casa del Campo
WHAT TO DO IN BARICHARA, COLOMBIA?
One of the best plans in Barichara is to walk its beautiful streets and impress yourself with the beauty of its houses. You can also go to its main park, buy handicrafts, visit natural viewpoints, take many photos and crave its gastronomy.
So the main plans you can make in Barichara are:
1. TOUR IN TUK-TUK
This is an excellent alternative to get to know the history of the town up close, as the tuk-tuk drivers are usually innate connoisseurs of their region.
In the Main Square of Barichara you can find the tuk-tuk that can take you to the main points of interest. Prices vary according to the duration of the tour and you can get them from $35,000 COP.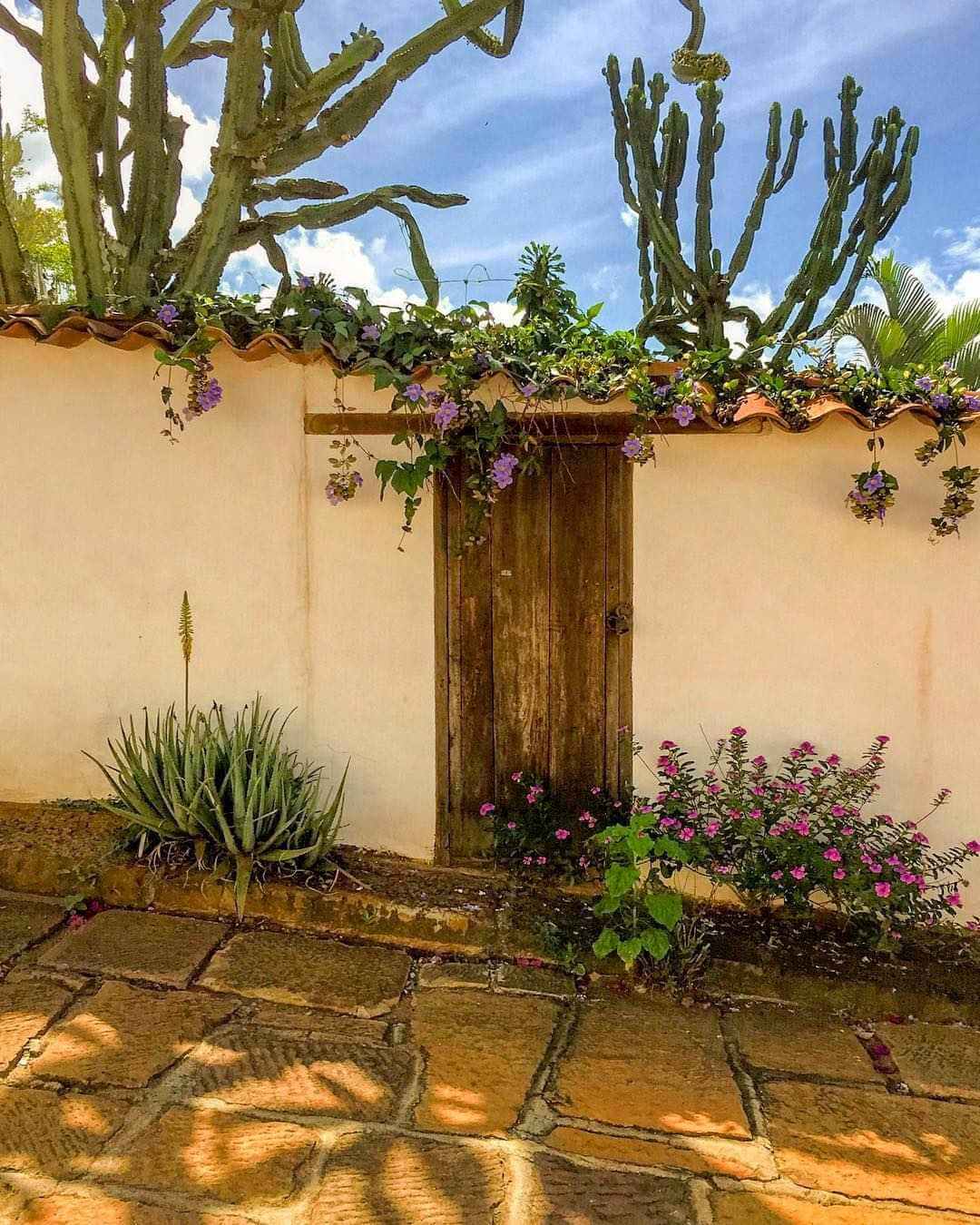 You can also tour the town on foot, if you do it this way, you will want to stop at each corner to take a beautiful photo and you will understand why its narrow streets and white walls have made Barichara one of the most beautiful villages in Colombia.
Recommended: 15 Nature plans near Bogotá
2. WALK THE OLD ROAD ROAD OF LENGERKE
Lengerke's roads are paths built in the 19th century, which connect some of the most beautiful colonial towns in the department of Santander: Barichara, Guane and Zapatoca.
The walk from Barichara to Guane lasts 2 hours, well, it all depends on the pace you take, but the important thing is that you enjoy the tour, which is a visual and sensitive spectacle for landscape and history lovers.
Upon arrival in Guane you can stop by the Archaeological and Paleontological Museum, a place where fossils that are millions of years old are preserved, as well as ceramics, necklaces and other objects of the Guane Indians.
If you love adventure, you can sleep in Guane at La Patagonia and the next day continue to Zapatoca, but keep in mind that the route is 18 kilometers and of high physical demand, so if you decide to go you must spend the night in Zapatoca at the Hostal de la Prada, Casa del Sacristán or La Carmelina.
Photo: travelmag.com
In Zapatoca you can visit the Cueva del Nitro, Puente Ruedas and Mirador Los Guanes, from where you can see up to 7 municipalities, in addition to the Suárez, Chicamocha, Fonce and Sogamoso rivers.
3. KNOW THE CATHEDRAL OF THE IMMACULATE CONCEPTION OF BARICHARA
The Immaculate Conception Cathedral is the temple that adorns the main park of Barichara with its ocher tones that stand out with the naked eye.
This cathedral is built entirely in yellow stone and when you enter it, you can see how its unique architecture merges with its altar covered in gold foil.
Recommended: Things to do in Santa Marta
4. VISIT THE CHAPEL OF SANTA BARBARA
The Santa Barbara Chapel is located about 4 blocks from the main park, a building that was built at the end of the 17th century and is so beautiful that it is usually the scene of marriages, exhibitions and concerts.
Do not forget to go through the chapel of San Antonio and visit its altar carved in wood.
5. KNOW THE PARK FOR THE ARTS JORGE DELGADO SIERRA
Next to the Santa Barbara Chapel is the Jorge Delgado Sierra Park for the Arts, an open-air museum where you can see more than 20 sculptures carved in stone by regional and international artists.
A place that serves as a tribute to the stone carvers of the region, who preserve and practice this artisanal heritage.
In addition, you should know that this Barichara park has a very good view of the mountains and the Suárez River Canyon.
Packages available in Santander
6. ENJOY THE VIEW OF THE BARICHARA VIEWPOINT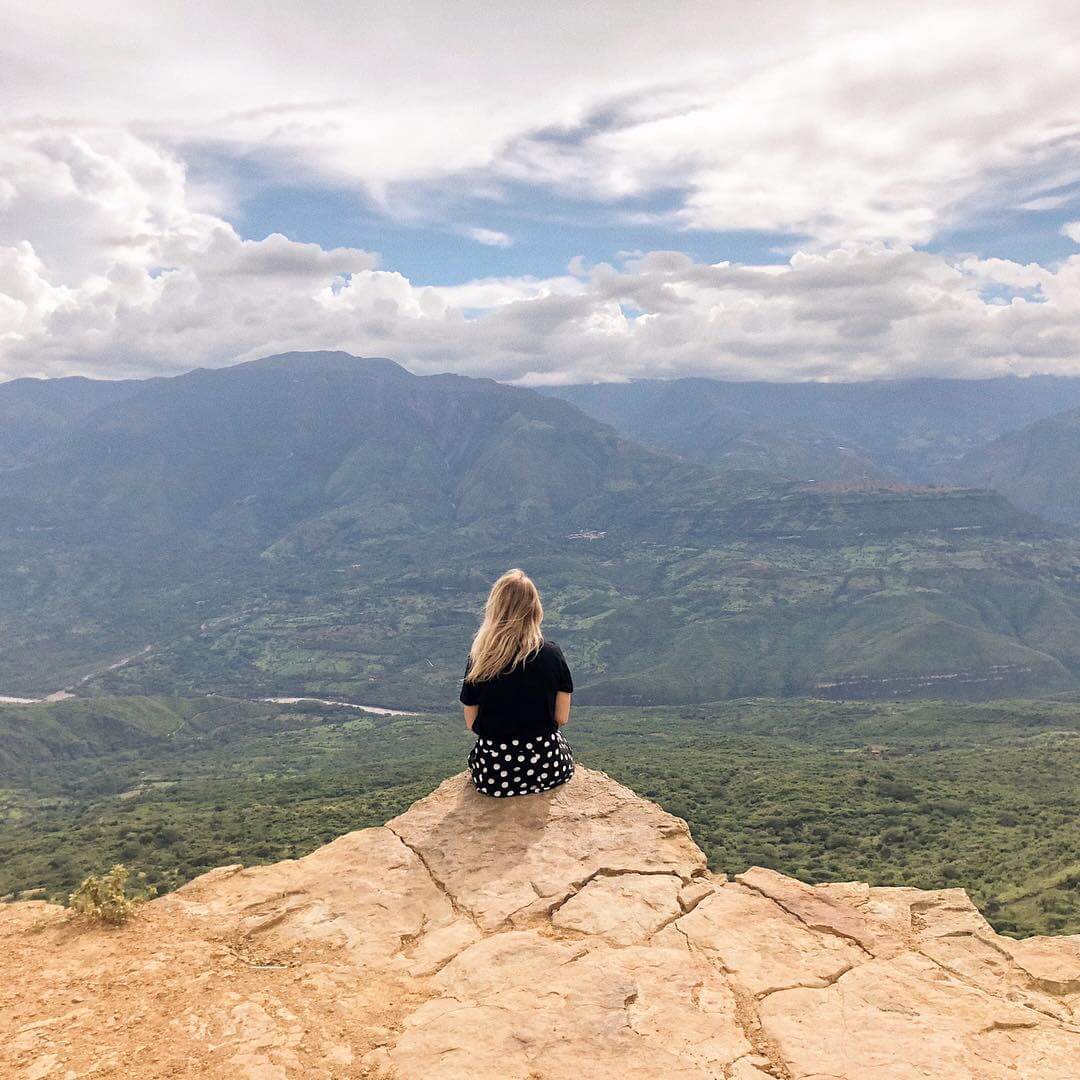 El Salto del Mico is one of the Barichara viewpoints, quiet and tall enough to observe the Suárez River Canyon, the Serranía de los Yariguies National Natural Park, and the municipalities of Galán, La Fuente and Zapatoca.
7. VISIT THE CEMETERY
It sounds strange that a patch is visiting a cemetery, but perhaps Barichara's cemetery, like Mompox's, are the most beautiful in Colombia.
If you dare to visit it you will find in the tombstones beautiful sculptures carved in rock, which make this place a great work of art that breaks the conventional.
Keep in mind that if you are going to travel in a group, a good idea may be to hire a walking tour guided by a native, you can hire them when you arrive in the town and it will surely give you a good perspective of the history and the main places of interest of Barichara .
WHAT TO PACK FOR BARICHARA, COLOMBIA?
📷 Camera
🥾 Hiking boots
✅ Bamboo toothbrush
WHAT TO EAT IN BARICHARA?
1. BIG ASS ANTS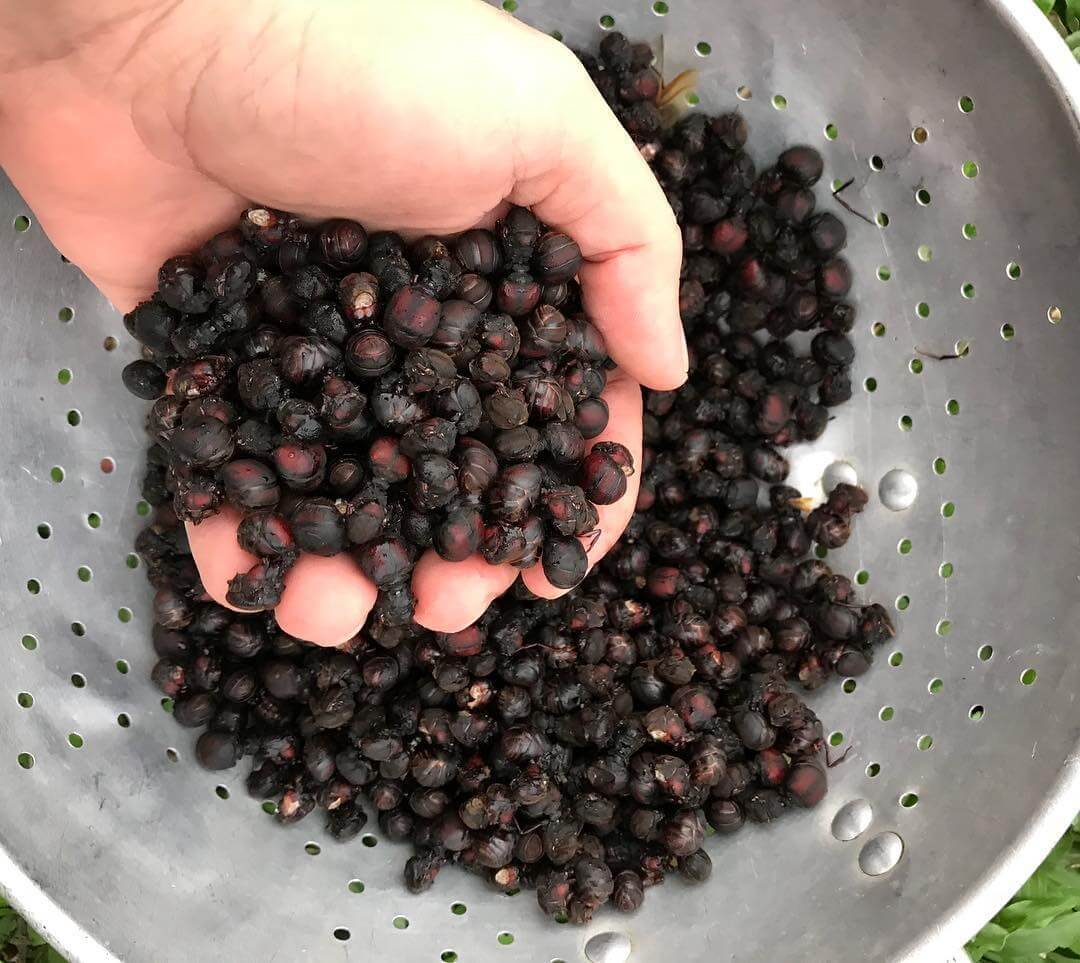 This is a curious dish based on queen ants of the genus Atta. Its origin is indigenous and is very typical throughout the department of Santander.
Big ass ants are prepared roasted, previously seasoned, cleaned and without wings, and can be eaten in any way, with the head, with or without the legs.
2. MUTE SANTANDEREANO
The mute santandereano is a very thick and traditional soup based on beef rib, pork, beef leg, callus, tripe and corn.
3. PEELED CORN AREPAS
These arepas are made with yellow corn and are grilled on charcoal grill. In Colombia each region has a version of arepa, so you can not miss the Santandereana.
4. PEPITORIA
The pepitoria is a typical dish of the region made with the viscera and blood of the goat, it is prepared by mixing these ingredients with egg, cheese, rice, breadcrumbs and spices.
5. CHICHA
Chicha is a fermented drink, so you should be cautious if you don't want to get drunk.
Finally, always remember to respect the norms, values and traditions of the community you visit, contribute your grain of sand to local development, do not consume more than necessary natural resources and deposit your garbage in the right places.
OTHER TRAVEL GUIDES THAT MAY INTEREST YOU:
Best Glamping in Colombia, 15 Towns near Bogotá, 10 Towns near Medellín, Tatacoa desert, Jardín, Mompox, Guatapé, Salento, Monguí, Palomino, Fin del Mundo and Colombian Amazon.
See you soon!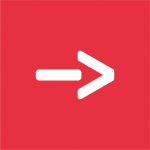 Travelgrafía
Somos un medio de comunicación que conecta viajeros amantes de la naturaleza y la aventura con historias que inspiran a descubrir la Colombia inexplorada.