Tayrona National Park 2020
AUTHOR: Travelgrafía
Tayrona park is a place full of nature and incredible beaches, if you are an adventure lover and you like to walk, this beautiful place is ideal for you.
In this travel guide you will learn how to get there, where to sleep and what to do. In addition, you will know the new closing dates of the park, the budget you need and we will explain how to visit Tayrona Park in 1 day.
Updated February 2020.
TAYRONA PARK, COLOMBIA
Tayrona National Natural Park is located in Colombia, in the Magdalena department, 1 hour from the beautiful city of Santa Marta.
Tayrona is a place inhabited by the Wiwa, Arhuaco, Kankuamo and Kogui indigenous peoples, which you must respect at all costs. A natural destination where you will find hiking trails and paradisiacal beaches with a humid tropical climate between 25°C and 33°C.
Recommended: What to do in Santa Marta
HOW TO GET TO THE TAYRONA PARK?
Tayrona Park can be reached from Santa Marta, a city that can be reached by private car, plane or bus from the main cities of Colombia:
🚌 Bogotá Bus Bogotá to Santa Marta: 19 hours and $65.000 COP
🚌 Barranquilla Bus to Santa Marta: 1 hour and $15.000 COP
🚌 Cartagena Bus to Santa Marta: 4 hours and $25.000 COP
🚌 Medellín Bus to Santa Marta: 16 hours and $110.000 COP
You can also get to Santa Marta from Cartagena in Transportes Marsol, a micro-bus company that can pick you up from your Cartagena accommodation and drop you off at your Santa Marta accommodation. This service is generally priced at $50,000 COP.
HOW TO GET TO THE TAYRONA PARK FROM SANTA MARTA?
To get to Tayrona Park from Santa Marta, you must go to the Public Market or Transport Terminal of Santa Marta and take a bus to La Guajira or Palomino, which will charge you $10,000 COP for leaving you at any park entrance.
Before traveling to Tayrona Park, you can explore the center of Santa Marta, get to know La Quinta de San Pedro Alejandrino, the Gold Museum, the Basilica Cathedral and Taganga.
In the historic center of Santa Marta you can stay at Hotel Catedral Plaza, Masaya Hostel, Calle 11 Hostel Rodadero y República Hostel. In Taganga you can enjoy the sunset at the Casa Horizonte Hostel, Cielo Hostel y el Mirador Hostel Club Social.
Book accommodation in Santa Marta
OTHER TRANSPORTS FROM SANTA MARTA TO THE TAYRONA PARK
To Tayrona Park, you can also get a taxi from Santa Marta for an approximate price of $60,000 COP. Also, you can rent a car in Santa Marta, since the park has 24-hour guarded private parking lots from $14.000 COP.
On the other hand, if you travel with older adults or people with reduced mobility or you have little time, you can get to Tayrona by boat from El Rodadero and Taganga. The sea trip lasts 50 minutes, it leaves you in Cabo San Juan and you can get from $50,000 COP.
HOW TO GET TO THE TAYRONA PARK FROM PALOMINO?
From Palomino it is very easy to get to Tayrona, it is just a matter of going out on the main road and taking any bus that goes to Santa Marta and passes through the park and indicates to the driver the entrance to the park.
Recommended: All about Palomino
WHERE TO SLEEP IN TAYRONA PARK?
Sleeping inside the park is cost. In Arrecifes and Cabo San Juan there are camping areas that offer camping tents from $60,000 COP, rustic rooms from $100,000 COP and hammocks from $40,000 COP.
Although, the lodgings within the park have shared toilets and showers, the truth is that the high flow of guests have long lines to bathe and in general the cleanliness of these lodgings is not the best.
Since lodging within Tayrona Park is highly requested and expensive, there is no way to reserve early. Most travelers prefer to spend the night around the park, where the best places are:
($) Viajero Hostel & Ecohabs, The Journey Hostel, Manigua Hostel, Hermanos Beach Hostal, Las Mañanitas ($$) Villa Yira, EcoHotel Chayrama, Casa Antawara, Dream House, Posada Ofelia ($$$) Maloka Barlovento, Yachay Ecohotel y Casa Barlovento.
HOW MUCH DOES THE ENTRANCE TO THE TAYRONA PARK 2020 COST?
– Colombians, foreign residents or members of the CAN between 5 and 25 years: low season $18.000 and high $20.000 COP.
– Colombians, resident foreigner or members of the CAN mayor of 25 years: low season $24.000 and high season $28.500 COP
– Non-resident foreigners and CAN members: low season $53.500 and high season $63.500 COP.
CAN (Andean Community): Bolivia, Peru, Ecuador and Colombia. The high season in Colombia is from June 15 to July 15, from December 15 to January 30, Holy Week y and weekends with a holiday.
Payment for the entry of visitors and vehicles to the Park can only be made at the ticket offices in the Zaino and Palangana sectors, and receive all means of payment.
CLOSING DATES OF TAYRONA PARK 2020
In 2020 Tayrona Park closes its doors from February 1 to 29, June 1 to 15 and from October 19 to November 2.
Recommended: 50 Places to visit in Colombia
TAYRONA PARK ENTRANCES:
The Tayrona National Natural Park has 3 entrances, each one reaches different beaches, but it determines is the best entrance that depends on how much you want to adventure or rest you have.
If the intention of your trip is to enjoy the beaches more than hiking, enter through the Zaino entrance, but if you just want to walk and see the park's forests, enter through Calabazo.
Previously, from the entrance of the Calabazo you could reach Pueblito Chairama, Playa Brava, Cabo San Juan and the other Zaino beaches. Today it only goes as far as Playa Brava, so if you want to go to most of the beaches, you must enter by Zaino.
The third entrance to Tayrona Park is through the Palangana sector, where you can reach the beaches of Neguanje, Gayraca and Playa del Muerto or Playa Cristal. You cannot spend the night in this part of the park.
HOW TO TRAVEL THE TAYRONA PARK IN 1 DAY?
The main entrance of the Tayrona Park is the Zaino and through its path you can reach the Cañaveral, Arenilla, La Piscina, Arrecifes, Cabo de San Juan beaches and the Boca de Saco nudist beach.
So, if you want to visit Tayrona Park in 1 day, the best thing to do is to enter the Zaino very early and not linger on every beach.
Although, the best alternative will always be to spend several days inside or outside the park, and take advantage of each day to explore each of the entrances, since each beach and each forest in Tayrona Park has its unique charm.
The entrance time to Tayrona Park for any of its entrances is 8:00 a.m. at 5:00 p.m. and although horseback riding tours are offered inside, there are some reports of animal abuse.
Recommended: Things to do in San Andrés
WHAT TO DO IN THE TAYRONA PARK??
Tayrona Natural Park is one of the favorite plans in the Colombian Caribbean, its white sand beaches, crystal clear waters, archaeological remains and dry forests, make it an unmissable destination.
Know everything you can do:
1. WALK THE BEACHES AT THE ZAINO
The Zaino entrance is the most used and crowded in Tayrona Park. Keep in mind, that the buses that come from Santa Marta or Palomino will leave you on the road and from there you must walk 30 minutes to the entrance.
Although, if you don't want to walk you can find minivans that drop you off right at the entrance for $3,000 COP. A good alternative to save time and energy. Once inside, you will find these beaches:
CAÑAVERAL BEACH
This beach is the one that is closest to the entrance of Zaino, and although it is one of the small and beautiful, but it is also one of the beaches where swimming is not prohibited due to the strong and dangerous its waves can be.
Cañaveral beach has almost virgin corals, but no matter how tempted you are to enter the sea, don't do it! Better walk and get some good photos.
ARRECIFES BEACH
A 45 minute walk from Cañaveral between the thicket of the humid jungle and the dry tropical forest, you arrive at Arrecifes beach.
Arrecifes is the largest beach in Tayrona Park, and in it you will find restaurants, camping, a great coral reef and giant stones that make swimming there prohibited because of how dangerous it can be.
ARENILLA BEACH
500 meters from Arrecifes is Arenilla beach, a small beach with turquoise waters, where you can finally take the bath you are going to want so much.
Arenilla, is one of the most popular beaches for the tranquility of its sea, and although there is no type of food service, baths, camping, you will have to visit it early if you want to find the beach without so many people and achieve luxury photographs.
LA PISCINA BEACH
15 minutes from Arenilla is La Piscina, one of the quietest and most beautiful beaches in Tayrona Park, where, in addition to swimming, you can explore the marine wealth, take mini-courses on diving and snorkelling.
CABO SAN JUAN DEL GUÍA BEACH
From La Piscina you must walk 15 minutes to get to Cabo San Juan del Guía, the most famous and visited beach in Tayrona Park.
You will recognize Cabo San Juan, because it is the only beach in Tayrona Park that, in addition to being surrounded by a lot of vegetation, has a hill in the middle of the sea and at its top a kiosk and one of the most incredible viewpoints in Colombia.
In Cabo San Juan it is allowed to swim, but whenever you are going to do it be very careful with the waves. Also, remember that this beach is where the boats that come from Taganga arrive.
Finally, keep in mind that in Cabo San Juan you can get hammocks and camping areas from $60,000 COP, hammocks from $40,000 COP, and a restaurant that offers breakfast at $15,000 COP and main dishes from $30,000 COP.
BOCA DE SACO NUDE BEACH
20 minutes from Cabo San Juan is Boca de Saco, and although it is not officially a nudist beach in Tayrona Park, the truth is that its visitors usually leave modesty aside and let go.
Boca de Saco is more than a nudist beach, it is a paradise of huge rocks, green palm trees and thick jungle, where the sea breeze makes it a perfect place to rest.
Recommended: 15 Nature plans near Bogotá
2. HIKING AND VISITING EL CALABAZO BEACHES
At the request of the indigenous peoples who inhabit the Sierra Nevada de Santa Marta, the Chengue, Los Naranjos beaches, an area of ​​Bahía Concha and Pueblito Chairama have been closed to the public for being sacred places.
However, we leave you the information of Pueblito, in case one day an agreement is reached that ensures the respect and self-sustainability of this place, and with it its reopening.
Previously, after 3 hours of walking from the entrance of the Calabazo, the old Tayrona settlement of Pueblito Chairama was reached, and after another 3 hours to Cabo San Juan or Playa Brava.
Today you can still enter Tayrona Park through the Calabazo, but your path will not take you to Pueblito Chairama or Cabo San Juan, it will go directly to Playa Brava where you can only spend the night in the Bungalows Teyumakke.
PUEBLITO CHAIRAMA
Pueblito Chairama is an ancestral place of terraces and ceremonial stone buildings built by the ancient Tayronas, one of the most important archaeological remains of Colombia.
Going to Pueblito Chairama was the best option if you wanted to get closer to the indigenous peoples of the Sierra Nevada de Santa Marta, and you did not have the budget or the time to discover Ciudad Perdida.
BRAVA BEACH
Brava Beach is a solitary beach where you can rest and sunbathe, and although it is forbidden to enter the sea it is an excellent alternative if you are looking to get away from the busiest beaches.
The path from El Calabazo to Playa Brava, is quite steep and is an ideal trekking to get closer to the water wealth and flora and fauna present in the park. Upon arrival you can sleep in Bungalows Teyumakke.
Recommended: 10 Towns near Medellín
3. VISIT THE BEACHES OF THE TAYRONA PARK IN PALANGA
Palangana is the first beach you will find from Santa Marta and at the same time it is the least visited. In Palangana you can access the Neguanje Beaches and Cristal Beach.
CRISTAL BEACH
Playa Cristal is for many travelers the best beach in Tayrona Park, to get there you will have to go to Neguanje or Taganga and look for them to take you by boat.
However, remember that in this part of the park you cannot spend the night and that Cristal beach is so far from the other beaches that you will need a whole day to visit it.
WHERE TO EAT IN TAYRONA PARK?
On the most popular beaches such as Cabo San Juan, Arrecife and Arenilla, it is normal to see food stalls selling egg arepa, cold beer and other typical delicacies of the region.
Although if you prefer to take your own food, remember to return all the garbage that you can cause and do not take disposable items, bags and plastic utensils with you since their entry is prohibited.
BRING OUR TRAVEL JOURNAL TO THE TAYRONA PARK
Our travel journal contains more than 80 activities that will help you live new adventures in wonderful destinations in Colombia, and organize all your experiences in an original way.
It is a beautiful notebook in which you can collect your memories, document everything you see, live and feel, as well as being able to color more than 40 illustrations.
By buying it, you directly support us and help us to continue working for responsible tourism that is committed to preserving nature, culture and peace.
Special price $36.000 COP (Includes shipping to all Colombia)
If you can't support us by buying our travel journal, but you find this article useful, please help us keep our website alive by becoming a Patron or making a donation via Paypal.
BUDGET TO VISIT THE TAYRONA PARK
✅ Bus Santa Marta – Tayrona – Santa Marta: $20.000 COP
✅ Lodging: $50.000 COP
✅ Ticket to the park: $24.000 COP
✅ Two-day meals: $80.000 COP
Total for a 2-day weekend in Tayrona: $174.000 COP
RECOMMENDATIONS AND FINAL ADVICE
1. Get vaccinated against yellow fever at least 10 days before visiting the park, because although it is not mandatory to carry your vaccination certificate, it is recommended that you have the vaccine.
2. Walk on authorized trails, remember that this is a sacred place for many people from Tairon, so always keep in mind to respect your environment.
3. The best time to visit Tayrona Park is in the low season, on weekdays and between November and April, since these are the least rainy months.
Finally, be sure to return all your trash with you, including organic waste such as husks or food debris, as these can generate pests and diseases in wildlife.
IN ADDITION TO THE TAYRONA PARK, YOU CAN VISIT:
Colombian Amazon, Tatacoa desert, Cartagena, Jardín, 10 Towns of Boyacá, Barichara, Guatapé, Salento, Best beaches in Colombia, Mompox y Cascada Fin del Mundo.
See you soon!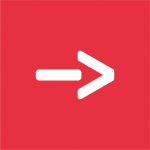 Travelgrafía
Somos un medio de comunicación que conecta viajeros amantes de la naturaleza y la aventura con historias que inspiran a descubrir la Colombia inexplorada.