Guide for travel to Tayrona National Park 2018
AUTHOR: Travelgrafía
If you like adventure, nature and you are good to walk, definitely this guide to travel to the Tayrona Park we did it for you and it will be very useful to know how to get there, where to stay, in total there are 10 tips that will help you build your trip.
First, the basic, Tayrona National Park is located in the department of Magdalena, Colombia, 34 km from Santa Marta and is located on the slopes of the Sierra Nevada de Santa Marta, which is why it is so rich in flora and fauna.
1) HOW TO GET TO THE TAYRONA PARK?
No matter where you are the best is that you first arrive in the city of Santa Marta, then we will tell you how to get to Santa Marta from several cities in Colombia and at the end we will explain how to go to Tayrona from Santa Marta.
🚍 BUS FROM BOGOTÁ
From Bogota every day buses leave for the city of Santa Marta. The cost of the ticket depends on the season but it is usually from $ 80,000 COP per person. The travel time lasts between 17 to 22 hours.
🚍 BUS FROM MEDELLÍN
From Medellín the bus ticket goes from $ 115,000 COP per person and the journey is around 5:00 pm.
🚍 BUS FROM CARTAGENA O BARRANQUILLA
From Cartagena it is very easy to get to Santa Marta, many of the buses go through Barranquilla, the cost of the ticket from La Heroica is $ 32,000 COP and lasts 4.5 hours.
From Barranquilla the bus costs $ 12,000 COP and the journey is 1.5 hours.
✈️ If you do not like to ride an alternative bus is to enter Skyscanner and with a couple of clicks look for a flight offer.
WHEN YOU ARE IN SANTA MARTA
Since the bus trip can be very long you can spend a night in Santa Marta and the next day get up early to the transport terminal or the public market (race 9 with 11th street) and from there take a bus to La Guajira..
The driver of the transport to leave at any of the entrances of Tayrona Park charges between $ 7,000 to $ 10,000 COP, everything depends on where you board the bus and the journey can last between 30 and 40 minutes.
2) WHAT IS THE BEST ENTRANCE TO THE TAYRONA PARK?
The answer depends on how adventurous and how willing you are to walk. Fortunately, this travel guide is designed for all tastes and we will see what can be done in the Tayrona National Natural Park.
If you go in a chill out plan, you should ask the bus to leave you at the entrance of the Zaino or if you go full of energy and willing to walk like crazy, you should definitely get to the entrance of the Calabazo.
Also, there is an entrance to the park through the sector of Palangana or from Tanganga by boat, but these will be discussed later.
3) WHAT BEACHES OF THE TAYRONA PARK VISIT?
There are many beaches that you can visit, in this guide to travel to Tayrona we summarize what you can find in each of the entrances to the park.
BEACHES YOU CAN VISIT FROM THE ZAINO ENTRANCE
First you have to walk about 30 minutes to get to the real entrance of the park, our advice is that you take one of the small collectibles that are patched around and that for $ 3 or $ 4 lucas take you to the Tayrona entrance, it's serious, it's you better save energy for later.
Now you can go in search of Cañaveral Beach, the first beach, one of the most beautiful of the Tayrona and where the famous ecohabs are.
When you see it you will be very tempted to take a dip in its crystal clear waters, but do not do it. Swimming in Cañaveral is forbidden because it can be dangerous, rather walk, relax and take some good photos.
Then about 40 minutes walking through the tropical forest, you can get to Arrecifes beach, you will recognize it by its giant stones that rest in the sea, there you can not bathe, but do not be discouraged, keep walking that your lucky time will soon come.
At about 0,5 miles walking along the beach you will reach Arenilla, a small beach with turquoise waters, where you can finally take the bath that you will want so much. Take advantage and let the Caribbean erase any scar.
From Arenilla follow the path of palm trees and 15 minutes you arrive at La Piscina, a quiet beach where you can also swim and explore the marine wealth with your mask, if you wear it, but do not worry there is easy to get.
From La Piscina, you have to walk another 15 minutes to get to Cabo San Juan de Guía, the most famous beach in the Tayrona Park, yes that little that you have in mind, the little hut in the middle of the sea.
To finish at 20 minutes from Cabo San Juan is the Boca de Saco Beach, I understand that at this point you should be up to the crown of walking, but make the effort, it is worth it to get to this nudist beach of huge rocks, green viche palm trees and leave modesty aside.
As you can see, the journey is long, it is best to spend the night in the park and the next day visit some beaches and if possible leave a whole day for Pueblito Chairama.
THE CALABAZO ENTRANCE AND PUEBLITO CHAIRAMA
From the Calabazo you can visit the beaches that we mentioned previously, the only thing that will change is that your first stop will be Chairama, better known as Pueblito. An ancestral place of stone terraces built by the Tayrona for their homes and taironas ceremonial buildings.
The trip to Pueblito Chairama is hard, it is 3 hours of walking between mountains for a constant rise. On the way you can meet indigenous people who live inside the park, you will pass by archaeological remains and you will open your way amidst gigantic rocks.
When you get to Pueblito Chairama you will have two alternatives, go to Playa Brava or Cabo San Juan de Guía, both are between 3 and 4 hours walking.
Pueblito is the best option for those travelers who do not have the 6 or 5 days required to go to Lost City and want to know historic places of the Tayrona communities.
If you are thinking of spending the night in the park it is a good idea to go to Playa Brava and camp in the Cabo or Arrecifes, but if you only go for a day it is better to go directly to Cabo San Juan, because if you go for a long walk you will stay so tired that you will not be able to visit the rest of the beaches
The road to Cabo San Juan is hard, it is a path of gigantic rocks that seem supported by the nothing, you will see between the cracks of the stones the emptiness and you will be terrified to see many foreigners jumping among stones in the best style of Mario Bross.
When you get to Cabo San Juan you know that you have the beaches of Arrecifes, Arenilla, La Piscina and Boca de Saco nearby, everything is where you rest a bit and take your time to enjoy the trip.
Keep in mind that when you enter the Calabazo the best thing is that you exit through the entrance of the Zaino, so you will know the whole park.
BEACHES YOU CAN VISIT FROM PALANGA ENTRACE
This entrance is at kilometer 5 of the trunk of the Caribbean that leads to Riohacha, from there you can reach the beaches Neguanje, Gayraca and Playa del Muerto "Playa Cristal".
The bad thing is that in this area you can not spend the night, so as you arrive you must go.
THE INCOME FROM TAGANGA
You can board a boat that for COP 50,000 takes you to Cabo San Juan, each journey lasts 40 minutes.
Once inside the park you can visit the beaches that are close to the Cape, it is a good alternative for those who do not have much time or want to walk so much.
4) WHERE TO SLEEP IN THE TAYRONA?
In Arrecifes beach there are camping areas and small cabins, the camping areas are from $ 17,000 COP and the cabins from $ 200,000 COP.
In Cabo San Juan you can get hammocks and camping areas from $ 25,000 COP per person. The gazebo hammocks are roughly $ 50,000 COP per night.
A very good alternative is to stay the night before at Costeño Beach, a hostel with a full adventure environment, accurate to meet people from all over the world, has shared and individual rooms and is facing the sea: meet and reserve here.
If your plans are to spend a quiet night or go as a couple, the Tayrona Tented Lodge is the right place to stay, their houses facing the sea are beautiful and like Costeño Beach is 10 minutes from the park by bus or motorcycle: Check here your prices.
5) WHAT TO BRING TO THE TAYRONA PARK?
Take only what is necessary, the walk is very long and it is through jungle trails, so you will want to go ligerito. However, do not forget to bring:
✅ Repellent
✅ Sunblock
✅ Shoes with good grip
✅ Flip-flops for the beach
✅ Cash
✅ Water reusable thermos
If you are camping, it would be a good idea to bring a flashlight, toilet paper and even a first aid kit.
6) WHERE TO EAT?
On the busiest beaches, it is normal to see egg arepa, cold beer and other delicacies from the region.
In Cabo San Juan there is a good restaurant specializing in seafood, and put the lunches are from $ 15 bars. You can not leave the Cape without tasting the Tayrona bread, a fresh bread filled with chocolate.
7) TAYRONA ENTRY PRICES 2018
✅ Colombian or foreign resident in Colombia or member of the CAN, between 5 and 25 years worth $ 11,500 COP in low season and $ 13,500 in high season.
✅ Older than 25 years old, Colombians or foreigners living in Colombia or member of the CAN: $ 18,500 COP in low season and $ 23,000 in high season.
✅ Foreigner NOT resident in Colombia OR member of the CAN: $ 44,500 COP in low season and COP $ 54,500 in high season.
* Remembering the history class: the member countries of the CAN – Andean Community of Nations are Bolivia, Peru, Ecuador and Colombia.
If you go in your own vehicle, additional to your ticket you must pay for this parking:
🚗 Automobile: COP $ 13,500
🚐 Collective or microbus: $ 34,500 COP
🚌 Bus or minibus: $ 72,500 COP
🏍 Motive: $ 9,500 COP
Ah! and if you enter the Zaino you have the option of renting a horse to go to Cabo San Juan, the price per trip is approximately $ 35,000 COP.
8) SCHEDULE TAYRONA PARK
Palangana from 8:00 a.m. until 5:00 p.m.
El Zaino from las 8:00 a.m. until 5.00 p.m.
El Calabazo from las 8:00 a.m. until 2:00 p.m.
By sea, the entrance to the area will be until 1 p.m.
9) BUDGET TO VISIT THE TAYRONA
✅ Bus Santa Marta – Tayrona entrance Zaino: $ 7.000 COP
✅ Bus Zaino – Entrance to the park: $ 3,000 COP
✅ Entry for foreigner in low season: $ 44,500 COP
✅ Two-day meals: $ 50,000 COP
✅ Camping area: $ 25,000 COP

-> Very cool everything but without money? Build these trips with less than $ 200 thousand colombian pesos.
10) LAST TIPS TO GO TO THE TAYRONA PARK
1) Apply the vaccine against yellow fever and tetanus at least 10 days before the trip, 2) walk only through the authorized trails and 3) bear in mind that the park is normally closed between January 28 and February 28 of every year.
Finally, remember that this is a sacred place for the Taironas and other indigenous peoples who have inhabited the Sierra Nevada de Santa Marta for thousands of years, so wherever you go be very aware of the Pachamama.
If you are thinking of following your adventures through Colombia and the Caribbean you can arrive on your own to Punta Gallinas or if you are looking for extreme sports you can visit San Gil or Monguí and the Ocetá páramo if you want a colder destination.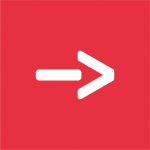 Travelgrafía
El blog de viajes donde los viajeros confluyen para compartir sus experiencias y descubrir la Colombia inexplorada.