Tayrona National Park Travel guide 2019
AUTHOR: Travelgrafía
Tayrona park is a place of nature and incredible beaches, if you are a lover of adventure and you feel good to walk, this is the ideal place for you.
In this travel guide you will learn how to get there, what to do, where to stay and what the closing dates of the park, plus we will tell you some plans that you can do and how you can travel Tayrona park in one day on your own.
Updated travel guide with prices for May 2019.
ABOUT THE TAYRONA PARK
Tayrona National Natural Park is located in Colombia, in the department of Magdalena 34 kilometers from Santa Marta, right in the foothills of the Sierra Nevada de Santa Marta, the highest coastal mountain in the world.
The climate of the Tayrona park is humid tropical and although its temperature ranges between 25°C and 38°C, it is best to wear a lightweight raincoat, good grip shoes and your swimsuit.
The Tayrona is inhabited by indigenous Wiwas, Arhuacos, Kankuamos and Koguis, and it is a sacred place for them.
To the Tayrona park you can arrive and visit it on your own, inside you can take ecological walks, visit paradisiacal beaches, practice snorkeling, diving, and sighting of flora and fauna.
HOW TO GET TO TAYRONA PARK?
To get to Tayrona park, the first thing you have to do is get to Santa Marta, a city that you can get to by private car, plane or bus from the main cities of Colombia.
🚌 Bus Bogotá to Santa Marta: $65,000 COP and 19 hours each way
🚌 Bus Barranquilla to Santa Marta: $15,000 COP and 1 hour each way
🚌 Bus Cartagena to Santa Marta: $25,000 COP and 4 hours per trip
🚌 Bus Medellín to Santa Marta: $110.000 COP and 16 hours of travel
🚌 Bus Bucaramanga to Santa Marta: $65,000 COP and 10 hours per trip
Find bus tickets to Santa Marta and cheap flights
Another option to get to Santa Marta from Cartagena is at Transportes Marsol, a micro-bus company that can pick you up at your lodging in Cartagena and drop you off at your Santa Marta lodging, this service is usually priced at $50,000 COP.
While if you are in Cali or in any other city in the world and need a cheap flight to Santa Marta you can look for it now in Skyscanner.
HOW TO GET TO TAYRONA PARK FROM SANTA MARTA?
A good idea before continuing your trip to Parque Tayrona is to stop in Santa Marta to visit its historical center, Quinta de San Pedro Alejandrino, the Tayrona Gold Museum, visit Taganga, and recharge your batteries.
Then, you can stay in Santa Marta at Jackie's Hostel, Masaya Hostel or República Hostel are in the historic center and you can find rooms from $30,000 COP.
While in Taganga you can sleep in Hostal Casa Horizonte, Cielo Hostel or Mirador Hostel Club Social, places of good atmosphere where you can enjoy the incredible sunset that rests on the bay.
Once you decide to go to the Tayrona park, you only have to go to the Transportation Terminal or Public Market of Santa Marta, there are buses that go to Palomino and for $7,000 COP you can leave one of the Tayrona entrances.
You can also get to Tayrona park by taxi, and even in the park there are several parking areas, so a good idea is to rent a car in Santa Marta from $120,000 COP, and then continue your way to Palomino and the Santuario de Flora y Fauna Los Flamencos.
If you have little time or reduced mobility, a good option to get to Tayrona is to do it by boat from Santa Marta or Taganga, the trip by sea lasts about 40 minutes and leaves you directly in Cabo San Juan.
HOW TO GET TO TAYRONA PARK FROM PALOMINO?
From Palomino you can get to Tayrona park very easily, it's just a matter of you going out on the road and taking any bus that goes to Santa Marta and telling the driver to let you in one of the 3 entrances to the park.
Recommended: Palomino, travel guide
HOW TO VISIT TAYRONA PARK?
Tayrona National Park has 3 entrances, each one reaches different beaches, but to determine which is the best entrance, that depends on how much you want to have adventure.
In any case, do not worry because this travel guide is designed for all tastes and here you will know all the options you have, so you can make the decision that meets your expectations.
So, if the intention of your trip is to enjoy the beaches more than hiking, you must enter through the Zaino entrance, but if you want to walk and enter the park's forests, you must enter through the Calabazo.
The third entrance to the Tayrona park is through the Palangana sector, but keep in mind that you will not be able to spend the night there.
Recommended: How to get to Cabo de la Vela
THE BEACHES OF TAYRONA PARK
The main entrance of the Tayrona Park is the Zaino and by its path you can reach the Cañaveral, Arenilla, La Piscina, Arrecifes, Cabo de San Juan de Guía beaches and the Boca de Saco nudist beach.
Previously, from the entrance of the Calabazo you could reach Pueblito Chairama, Playa Brava, Cabo San Juan, and from there to the other Zaino beaches.
Today the Calabazo only goes to Playa Brava, so if you want to know most of the beaches in the park, you should definitely enter through the Zaino.
From the entrance Palangana you can visit the beaches of Neguanje, Gayraca and Playa del Muerto or Playa Cristal.
If you are wondering which is the best beach in the Tayrona Park, you should know that each one has its unique charm and that it is simply best to spend several days to visit them all.
Keep in mind that the entrance time to Tayrona Park for any of its entries is from 8:00 a.m. at 5:00 p.m. and that horseback tours are offered from $35,000 COP.
TAYRONA PARK ENTRANCE
1. ZAINO ENTRANCE
The Zaino entrance is the most used and busy Tayrona park, but keep in mind that the buses that come from Santa Marta or Palomino will leave you on the road and from there you will have to walk about 30 minutes to this entrance.
If you do not want to walk you can find minivans that for $3,000 COP leave you right at the entrance of the Zaino. A good alternative to save time and energy.
CAÑAVERAL BEACH
When you are inside the park you can go in search of Cañaveral, the first beach and one of the most beautiful of Tayrona park.
On Cañaveral beach you will be very tempted to take a bath in its waters, but do not do it! Swimming on this beach is forbidden because of how dangerous your waves can be, better walk and take some good pictures.
ARRECIFES BEACH
40 minutes walking from Cañaveral among the tropical forest, you can reach Arrecifes beach.
You will recognize Arrecifes by its giant stones that rest in the sea, there you will not be able to bathe either, but do not be discouraged, because you can spend the afternoon having a beer or eating in one of its restaurants.
ARENILLA BEACH
Keep walking because 500 meters from Arrecifes is Arenilla, a small beach with turquoise waters, where you can finally take the bath that you will want so much.
One tip is to visit it early because that way you will find the beach without so many people and you can achieve incredible photographs.
LA PISCINA BEACH
15 Minutes from Arenilla beach is La Piscina, a quiet beach where you can also swim, explore the marine wealth and care a little.
In addition, within the Tayrona park you can dive minicourses from $280,000 COP.
CABO SAN JUAN
From La Piscina you only have to walk another 15 minutes to get to Cabo San Juan, the most famous and busiest beach in Tayrona park.
You will recognize Cabo San Juan because it is the only beach that has a small beach in the middle of the sea and because it is definitely one of the most instagrameable landscapes in Colombia..
In Cabo San Juan it is allowed to swim, but whenever you are going to do it, be very careful with the waves.
There, it is also possible to get hammocks and camping areas from $60,000 COP, hammocks from $40,000 COP, and a restaurant that offers breakfast from $14,000 COP and entrees from $30,000 COP.
BOCA DE SACO NUDE BEACH
20 minutes from Cabo San Juan is Boca de Saco, the only nudist beach in Tayrona park.
A nudist beach that really is a paradise of enormous rocks, palm trees of a green biche and of thick jungle, where the breeze of the sea frightens the heat and the modesty of its visitors.
Recommended: Jardín, Antioquia
2. CALABAZO ENTRANCE
Breaking news: at the request of the indigenous peoples who inhabit the Sierra Nevada of Santa Marta, Pueblito Chairama, the beaches of Los Naranjos, Chengue and an area of Bahía Concha, have been closed to the public, as sacred places for the Wiwas, Arhuacos, Kankuamos and Koguis.
However, we leave you the information of Pueblito, in case some day you reach an agreement that ensures the respect and self-sustainability of this place and its reopening.
Before the entry of the Calabazo after 3 hours of walking took you to the old Tayrona settlement of Pueblito Chairama, and then you had to walk another 3 hours to get to Cabo San Juan or Playa Brava.
Today you can still enter the Tayrona Park by the Calabazo, but your way will not take you to Pueblito Chairama or Cabo San Juan, it will only go directly to Playa Brava, where you can spend the night at the Playa Brava Teyumakke or return.
PUEBLITO CHAIRAMA
Pueblito Chairama is an ancestral place of stone terraces and ceremonial buildings built by the ancient Tayronans and that today is one of the most important archaeological remains of Colombia.
Visiting Pueblito Chairama was the best option if you wanted to get closer to the indigenous communities that live in the Sierra Nevada de Santa Marta and did not have the budget or the 4 days to visit Lost City.
Note: Here you can book a 4-day plan to Lost City for $1,100,000 COP
PLAYA BRAVA
Playa Brava is a lonely beach where you can rest and sunbathe quietly, and although it is forbidden to enter the sea, it is an excellent alternative for those seeking to get away from the busiest beaches.
So, if you are a lover of tranquility, silence and this plan catches your attention, remember that you can spend the night in one of the beautiful bungalows of Playa Brava Teyumakke.
Book accommodation in Playa Brava
TRAVEL TAYRONA PARK IN ONE DAY
If you want to travel and know most of the Tayrona Park in one day, previously you entered through the Calabazo, go to Pueblito, have lunch in Cabo San Juan, then visit La Piscina, Arrecife, Arenilla, Cañaveral and exit through the Zaino.
But nowadays if you want to know and visit the Tayrona Park in one day, the best thing you can do is to enter the Zaino very early and get to know the beaches on that side of the park.
Recommended: Mompox
3. PALANGA ENTRANCE
The entrance to Palanga is on the road that leads to Riohacha, and from this entrance you can reach Neguanje, Gayraca and Muerto beaches or Cristal beach.
CRISTAL BEACH
This is for many travelers the best beach of Tayrona park, but to get there you must go to Neguanje and negotiate a boat to Cristal beach.
Also, you can get to Cristal beach by boat from Taganga, but remember that in this part of the park you can not spend the night and it is so removed from the other beaches that you will need a whole day to visit it.
Visit Neguanje and Playa Cristal from $75,000 COP
WHERE TO SLEEP IN THE TAYRONA PARK?
In Arrecifes and Cabo San Juan there are camping tents for two people from $60,000 COP, double private cabins from $250,000 COP and some hammocks from $40,000 COP.
Since sleeping inside the park is a bit expensive, one of the most common alternatives is to stay in its surroundings, since there you can find at a good price hostels and hotels very comfortable and with many facilities to get to the park. Look these:
ECO HOSTAL YULUKA
The Eco Hostal Yuluka is located between the mountains of the Sierra Nevada de Santa Marta, 2 kilometers from the entrance of Zaíno.
The cabins of this eco hostel have a majestic view of the jungle that surrounds them and gardens full of fruit trees and life.
In addition, it has a swimming pool, excellent food, outdoor activities, and offers hiking trails and river tours. Definitely a place to disconnect from the hectic life of the city.
Shared rooms from $35,000 | Private double from $150,000 COP
Confirm your availability and prices in Booking.
ECO HOTEL CHAYRAMA
Double rooms from $150,000 COP
Confirm your availability and price in Booking.
TAYRONA TENTED LODGE
If your plans are to spend a quiet night or go as a couple, the Tayrona Tented Lodge is the right place to stay, its beachfront bungalows are beautiful and ideal for meditation.
The great thing about the Tayrona Tented Lodge is that the reservations include breakfast and lunch, and that it is only 15 minutes from Tayrona park.
Private bungalows for up to 3 people from $220,000 COP
Confirm your availability and prices in Booking.
Recommended: Coolest hostels in Colombia
WHAT TO BRING TO THE TAYRONA PARK?
Tayrona park only takes what is necessary because the walks are very long and are usually made by jungle paths, so try to go light luggage. However, remember to bring:
✅ Sunblock
✅ Lightweight waterproof
✅ Shoes with good grip
✅ Flip-flops for the beach
✅ Cash
If you are camping, it would be a good idea to bring a lantern for the night, toilet paper and a small kit with the basics.
WHERE TO EAT IN THE TAYRONA PARK?
On the most popular beaches such as Cabo San Juan, Arrecife and Arenilla, it is normal to see food stalls that sell egg arepa, cold beer and other typical delicacies of the region.
However, if you prefer to bring your own food, remember to return all the garbage that you can cause and do not bring disposable items, bags and plastic utensils with you as your income is forbidden.
HOW MUCH DOES THE TAYRONA PARK ENTRY?
✅ Colombians, foreigners residing in Colombia or members of the CAN, between 5 and 25 years: low season $18,000 and high season $20,000 COP.
✅ Colombians, foreigners residing in Colombia or CAN members over 25 years of age: low season $24,000 and high season $28,500 COP.
✅ Foreigners NOT resident in Colombia NOT members of the CANA: low season $53,500 and high season $63,500 COP.
The member countries of the CAN (Andean Community of Nations) are Bolivia, Peru, Ecuador and Colombia.
The high season in Colombia is from December 15 to January 30, from June 15 to July 15, Holy Week and weekends with holidays.
The entrance to Tayrona park you can buy directly in your tickets, you must show your ID or passport, and to enter you need to buy insurance that has a cost of $3,500 COP for each day you spend inside.
TAYRONA PARK CLOSURE DATES 2019
Tayrona park is usually closed every year from January 28 to February 28, but from 2020 it will be closed to the public from February 1 to 15, June 1 to June 15 and October 19 to November 2.
5 RECOMMENDATIONS AND TIPS
1. After visiting the Tayrona park, continue your adventure through Palomino, there you can find rooms from $25,000 COP in the Katan Sana and in the Faro Hostel.
2. Get vaccinated against yellow fever at least 10 days before visiting the park, because although it is not mandatory to bring your vaccination certificate, it is recommended that you have been vaccinated.
3. Walk on authorized trails, remember that this is a sacred place for the Taironas and other indigenous peoples who have inhabited the Sierra Nevada de Santa Marta for hundreds of years, so always keep in mind to respect your environment.
4. The best time to visit the Tayrona park is in low season, on weekdays or between November and April, since these are the months in which less rainfall occurs.
5. When leaving the park, be sure to return all the garbage that your visit produced, including organic waste such as peels or food remains, as these can generate pests and diseases in the wild fauna and flora.
BUDGET TO VISIT THE TAYRONA PARK
✅ Bus Santa Marta to Tayrona park: $7,000 COP
✅ Bus Zaino entrance: $3,000 COP
✅ Admission to the foreign park over 25 years: $28,500 COP
✅ Two-day meals: $50,000 COP
✅ Camping: $60,000 COP
Recommended: 15 Nature plans on the outskirts of Bogotá.
If you want to travel more and visit all the National Parks open to ecotourism and more than 90 nature destinations in Colombia, get now our travel guidebook 2019 with 20% OFF.
Also, to continue discovering unexplored Colombia, follow us on @travelgrafia and support us in Patreon.
See you soon!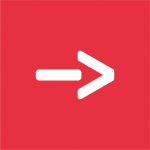 Travelgrafía
Es un medio de comunicación que conecta viajeros amantes de la naturaleza y la aventura con historias que inspiran a descubrir la Colombia inexplorada.