Tatacoa desert
AUTHOR: Travelgrafía
The Tatacoa desert is an unmissable destination if you plan to travel to Colombia, punctually to the department of Huila. A destination that is not actually a desert but a tropical dry forest.
In this travel guide you will know where the Tatacoa desert is, how to get there, where to sleep and what to do in the desert. In addition, we will show the prices that you must take into account and the unmissable plans.
Information updated to February 2020.
THE TATACOA DESERT
The Tatacoa desert is a silent tropical dry forest that is located in a highly eroded area crossed by dry canyons, where you can determine how nature has made its own and has formed two zones of different colors in the same place.
The desert measures 330 square kilometers, and according to some scientists 65 million years ago, it was a place that housed a large amount of flora and fauna that gradually dried up to become the second largest arid zone in Colombia.
WHERE IS THE TATACOA DESERT?
The Tatacoa desert is located in the department of Huila, Colombia, very close to the municipality of Villavieja and 2 hours from the city of Neiva.
Now that you know where the Tatacoa desert is, you should know that its climate is semi-arid and semi-desert, it is a place where it rains very little and where during the day the temperature can reach 42ºC and at night it drops to 24ºC.
HOW TO GET TO THE TATACOA DESERT?
You can get to the Tatacoa desert from Neiva and from Villavieja. You can get to Neiva by car, bus or plane from almost any city in Colombia.
🚌 Bus Bogotá to Neiva: 6 hours and $45.000 COP
🚌 Bus Cali to Neiva: 9 hours and $70.000 COP
🚌 Bus Medellín to Neiva: 12 hours and $80.000 COP
🚌 Bus Manizales to Neiva: 10 hours and $70.000 COP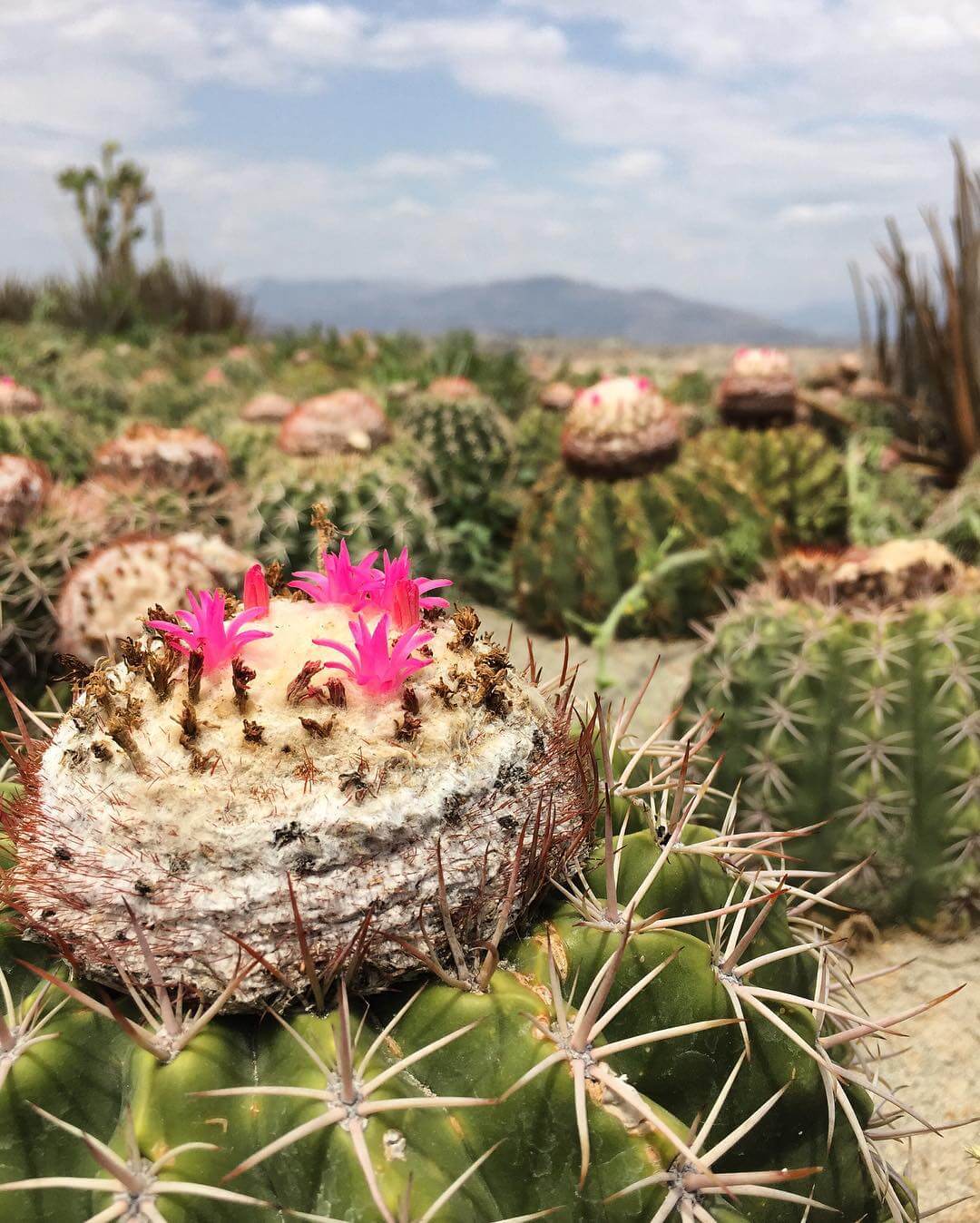 If you are traveling in a group from Bogotá, a good idea is to rent a car, drive to Neiva, continue to Villavieja, and after visiting and sleeping in the Tatacoa desert, explore the San Agustín Archaeological Park and rest at the Masaya Hostel San Agustín.
HOW TO GET TO THE TATACOA DESERT FROM NEIVA?
When you are in the city of Neiva, you will have two options to get to the Tatacoa desert:
1) Get a bus or a van that goes to the municipality of Villavieja, which generally charge $ 8.000 to $ 15.000 COP per way. In Villavieja you must get me to take you through the desert.
2) Hire a local guide to pick you up in Neiva and take you around the desert. Here you can book free 1-day expeditions that include transportation, bilingual guide and food from $150.000 COP.
Keep in mind that the entrance to the desert is completely free, and that in Villavieja you can buy water, visit the Casa del Totumo Museum and the Paleontological Museum, where most of the fossils found in the desert are found.
Also, remember that if you plan to travel as a family or as a couple and are looking to spend a weekend discovering the wonders of the desert and the hot springs of Rivera, here you can book and customize the tour you want with ALL included.
WHERE TO STAY IN THE TATACOA DESERT?
In the desert you can sleep at Sueño Real Tatacoa, Dunas Tatacoa, Casa de Campo los Cactus, Hotel Bereshit or Payandé, and in Villavieja you can do it at the Hotel Colonial Villavieja, La Casa del Angel Hotel or Hotel Villa Paraíso.
Although, if you are looking for economy, the cheapest thing is to travel the desert in the guided tour and sleep in Neiva at the Cacica Hostel, Hotel Jesmar, Hostal Backpackers And Travellers or Onix Hotel.
WHAT TO DO IN THE TATACOA DESERT?
The Tatacoa desert has several trails that you can walk or bike, but keep in mind that it is very important that you go in the company of a local guide, because the desert is very large and you can get lost.
Discover everything there is to do in the Tatacoa desert:
1. WALK THROUGH CUZCO AND THE HOLES
The desert is divided into two large areas, Los Hoyos which is characterized by its gray color, and Cuzco which is distinguished by its reddish ocher color, and precisely one of the first plans in the Tatacoa desert is to visit the Cuzco area and Los Hoyos.
The Cuzco Labyrinth is quite attractive for its intense red color, this is a series of mounds of sand with shades of orange and red that give a sample of the strong temperatures and the passage of time.
The gray part of the Tatacoa desert looks like a lunar landscape, and it is there that in the 1930s a large number of fossils were found, some of which are still preserved in the Villavieja museum.
You can visit Cuzco and Los Hoyos in the same day on a walk that can last from 2 to 4 hours, in which you will pass through the sectors known as El Cardón and the viewpoint of Ventanas, in the latter you will be able to appreciate the sand zoo and have a panoramic view of the Huila desert.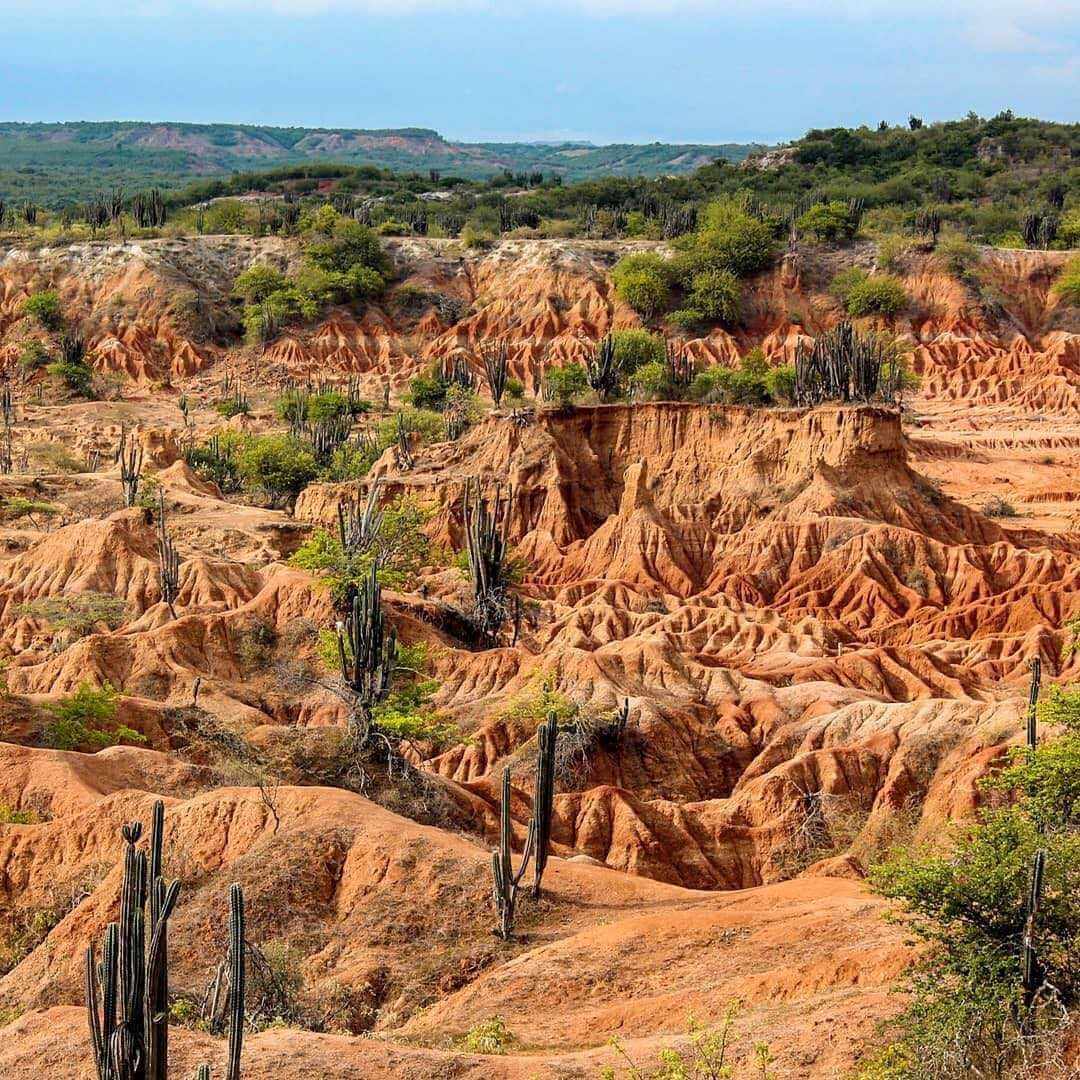 Finally, keep in mind that the storaques or those small mountains of petrified earth, are very weak formations, so please do not try to climb on them, since with your weight you can collapse them, accelerate their erosion process and alter the ecosystem.
Recommended plan| Explore the beauty of the desert in 1 or 2 days, departures every day, includes bilingual guide, typical lunch, round-trip transport from Neiva, visit to the star observatory and guided tour.
2. THE XYLOPAL VALLEY
At the end of the tour of Cuzco and Los Hoyos, you will finally be able to discover the Xylopalos Valley, a place less explored by tourists, where its large canyons, giant cactus and its landscape make it a unique landscape.
Recommended: 15 Nature plans near Bogotá
3. TATACOA ASTRONOMIC OBSERVATORY
Stargazing is one of the must-see plans in the Tatacoa desert, and although we know that you can see them anywhere, nothing compares to doing it in this vast and clear tropical dry forest away from light and noise pollution.
The best way to enjoy a shower of stars in the desert is to attend one of the talks given at the Astronomical Observatory, an external classroom with telescopes for experts and fans of observing celestial bodies.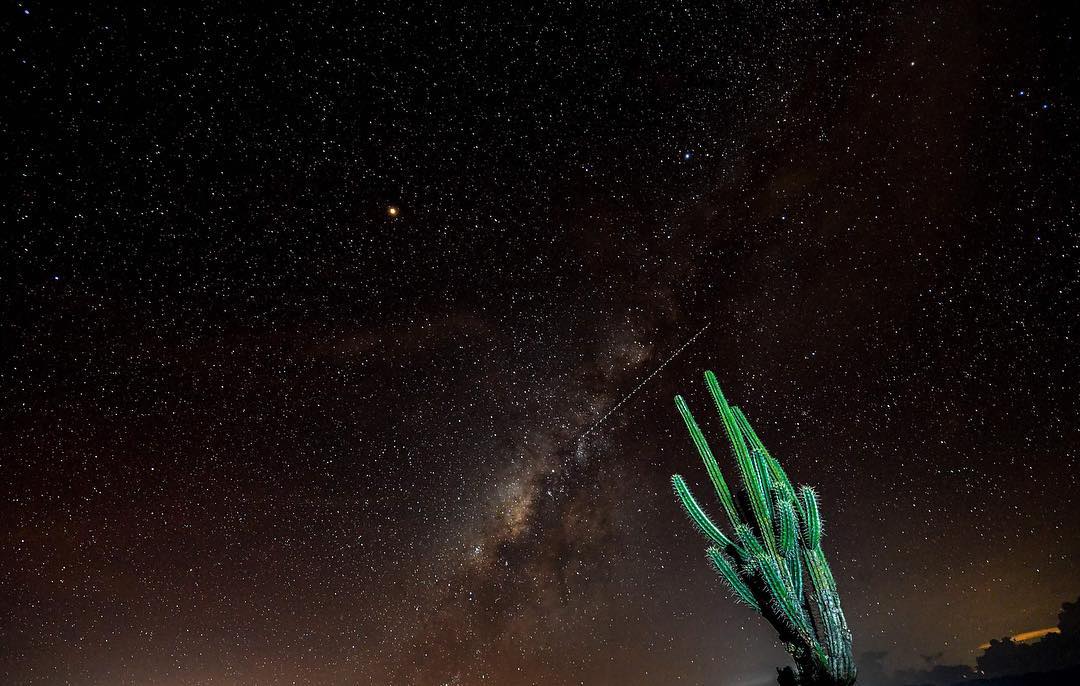 In the observatory, an astronomer is in charge of making your mind fly while he explains and points out with a laser the fullness of the sky, and through a telescope he shows you some shooting stars, constellations, the center of the galaxy, Venus and Jupiter.
The Tatacoa desert is the best place on the equator to observe the stars, a beautiful experience in which you can see the constellations, learn about Greek mythology and if the season allows it, appreciate phenomena such as meteor showers and shooting stars.
Hours: 6:30 p.m. at 9 p.m.
Talk price: $10.000 COP
4. THE VALLEY OF WISHES
The Valley of Desires is another of the plans and points of interest of the Tatacoa desert, a place that guards the wishes of many visitors represented in piles of rocks, which when the wind collapses them means that a wish has been fulfilled.
Very close to the Valley of Desires is the pool that is in the middle of the desert, although in truth the service and attention of its managers do not have very good comments, so it is not a must-see plan.
Recommended: 10 Beautiful towns to visit near Medellín
5. TRAVEL THE TATACOA DESERT BY BICYCLE
Perhaps one of the best trips through the Tatacoa desert is to explore it by bicycle or on a bike-tour. Most of the tours start in Villavieja, and the distance covered is at least 20 kilometers, passing through the most iconic points of the desert.
This is a plan suitable for both cyclists and people who are not dedicated to this sport, the tour can take about 4 hours, the most important thing is that you make sure you go with a guide and bring enough water and snacks.
Recommended: Things to do in Santa Marta
6. VILLAVIEJA PALEONTOLOGICAL MUSEUM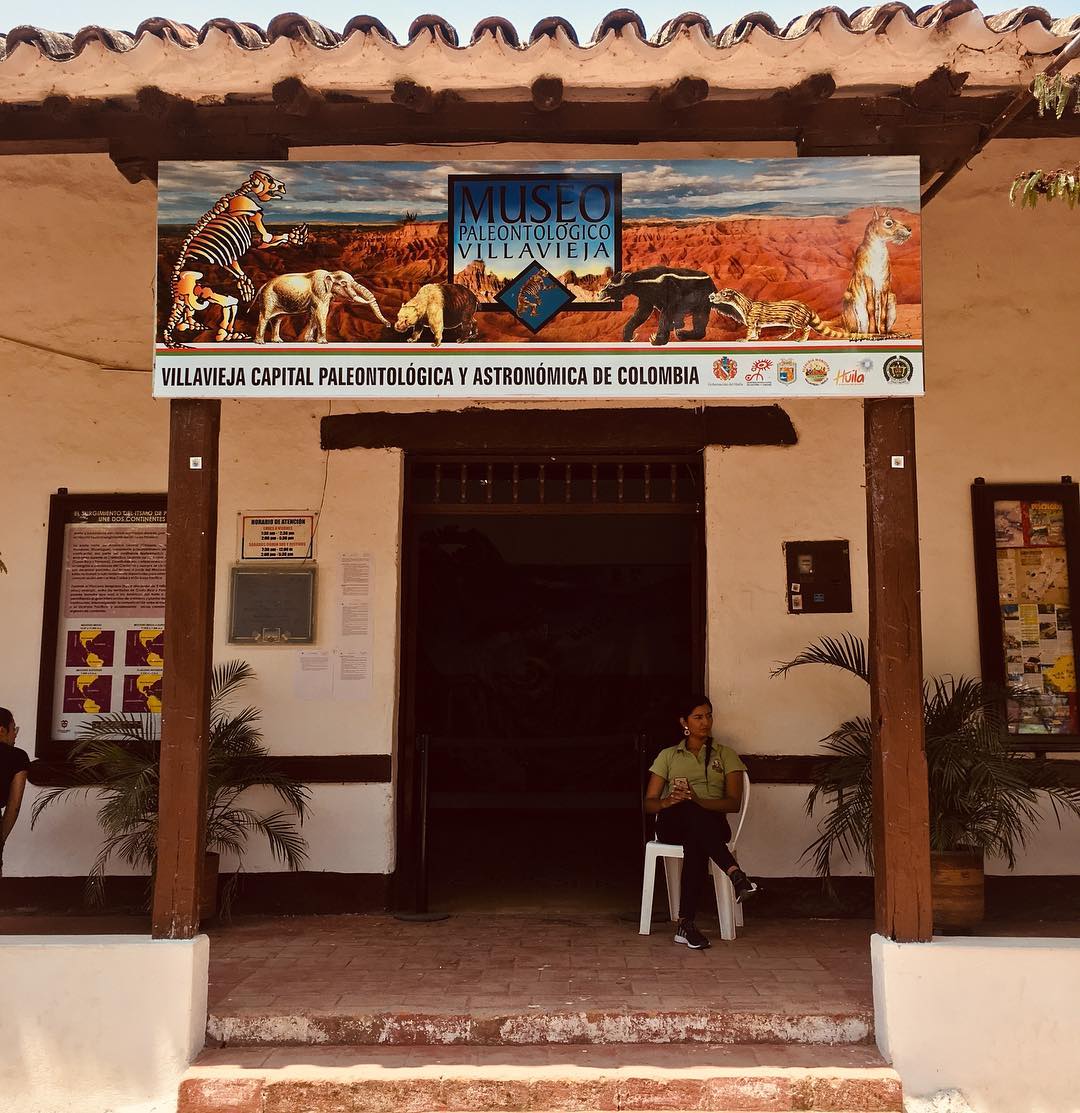 The Paleontological Museum is located in the neighboring municipality of Villavieja, where more than 600 pieces of fossils found in the Tatacoa desert are housed, dating from at least 5 million years ago.
Among the fossils on display in the museum, you will find strange creatures and ancient species that are key clues to the reconstruction of history.
Hours: Monday to Sunday 8 a.m. at 12 m. and 2 p.m. at 5 p.m.
Ticket: $3.000 COP
7. ARTISANAL MUSEUM CASA DEL TOTUMO
100 Meters from the main park of Villavieja is this particular museum, in which a hundred objects made in totumo are exhibited, a tree more than 4 meters high that is used to make homemade instruments, crafts and home furnishings.
There are already at least 20 years that have passed during which its founder has made at least 370 handicrafts in totumo, and which are inside the museum.
Hours: Tuesday to Saturday 9 a.m. at 5 p.m.
Ticket: $4.000 COP
Recommended: Tayrona Park
BRING OUR TRAVEL JOURNAL TO THE TATACOA DESERT
Our travel journal contains more than 80 activities that will help you live new adventures in wonderful destinations in Colombia, and organize all your experiences in an original way.
It is a beautiful notebook in which you can collect your memories, document everything you see, live and feel, as well as being able to color more than 40 illustrations.
By buying it, you directly support us and help us to continue working for responsible tourism that is committed to preserving nature, culture and peace.
Special price: $36.000 COP (includes shipping to all of Colombia)
If you can't support us by buying our travel journal, but you find this article useful, please help us keep our website alive by becoming a Patron or making a donation via Paypal.
HOW TO DRESS IN THE TATACOA DESERT?
The ideal clothes to visit the Tatacoa desert are long-sleeved shirts, long pants, dresses, or shorts, the important thing is that the clothes are comfortable and very cool fabric, which helps protect you from the sun and above all avoid wearing dark colors.
The temperature in the desert is very high, and the midday sun can be very strong, so don't forget to bring your cream sunscreen, hats, and plenty of water.
Finally, remember that here you can pre-book a very complete tour for free and with or without transport included from Neiva.
FINAL RECOMMENDATIONS
Now that you know what to do and where the Tatacoa desert is, remember that it is up to you to take care of this wonderful destination, always return all your garbage with you, including organic waste such as shells or food scraps, since these can cause pests and diseases in wild fauna and flora.
Be careful if you decide to walk for a long time and avoid doing it at noon, since the sun is very strong and you could sunburn or get burns on your skin if you are not well covered.
OTHER TRAVEL GUIDES THAT MAY INTEREST YOU
10 Best glamping in Colombia, San Andrés, Palomino, 10 Best beaches in Colombia, Salento, Jardín, Humpback Whale Watching, Guatapé, Monguí, Cartagena, Barichara, Fin del Mundo and Colombian Amazon.
See you soon!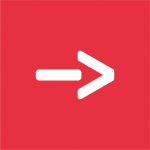 Travelgrafía
Somos un medio de comunicación que conecta viajeros amantes de la naturaleza y la aventura con historias que inspiran a descubrir la Colombia inexplorada.