Tatacoa desert 2019
AUTHOR: Travelgrafía
The Tatacoa desert is an unmissable destination if you plan to travel to Colombia. A destination that is in fact a tropical dry forest and not a desert as many people believe.
The desert of Tatacoa is a silent tropical dry forest that is in a very eroded area crossed by dry canyons, there you can appreciate how nature has made its own and has formed two zones of different colors in one place.
In this travel guide you will know where the Tatacoa desert is, how to get there, what to do, where to spend the night and how to get dressed, and we will show you the prices and plans that you should not miss during your trip to La Tatacoa.
Travel guide updated to October 2019
WHERE IS THE TATACOA DESERT?
The Tatacoa desert is located in the department of Huila, Colombia, about 6 kilometers from the municipality of Villavieja and 2 hours from Neiva.
The Tatacoa desert is the second largest arid zone in Colombia, after the peninsula of La Guajira, and as they say, the name Tatacoa was given by the Spaniards in reference to rattlesnakes.
The desert measures 330 square kilometers, and according to some scientists 65 million years ago during the Tertiary Period, it was a garden that housed a large amount of flora and fauna that little by little dried up to become what is now known as the Tatacoa desert.
The climate of the Tatacoa desert is semi-arid, semi-desert, it rains very little and during the day the average temperature is between 28ºC and 35ºC, while at night the temperature decreases a bit until reaching 24ºC.
Recommended: Tayrona park
HOW TO GET TO THE DESERT OF THE TATACOA?
To get to the Tatacoa desert you must first travel to Neiva, the capital of the department of Huila, and then go to the municipality of Villavieja. You can get to Neiva by car, bus or plane from almost any city in Colombia.
🚌 Bus Bogotá to Neiva: $35.000 COP and 6 hours
🚌 Bus Cali to Neiva: $70.000 COP and 9 hours
🚌 Bus Medellín to Neiva: $80.000 COP and 12 hours
Find cheap flights to Colombia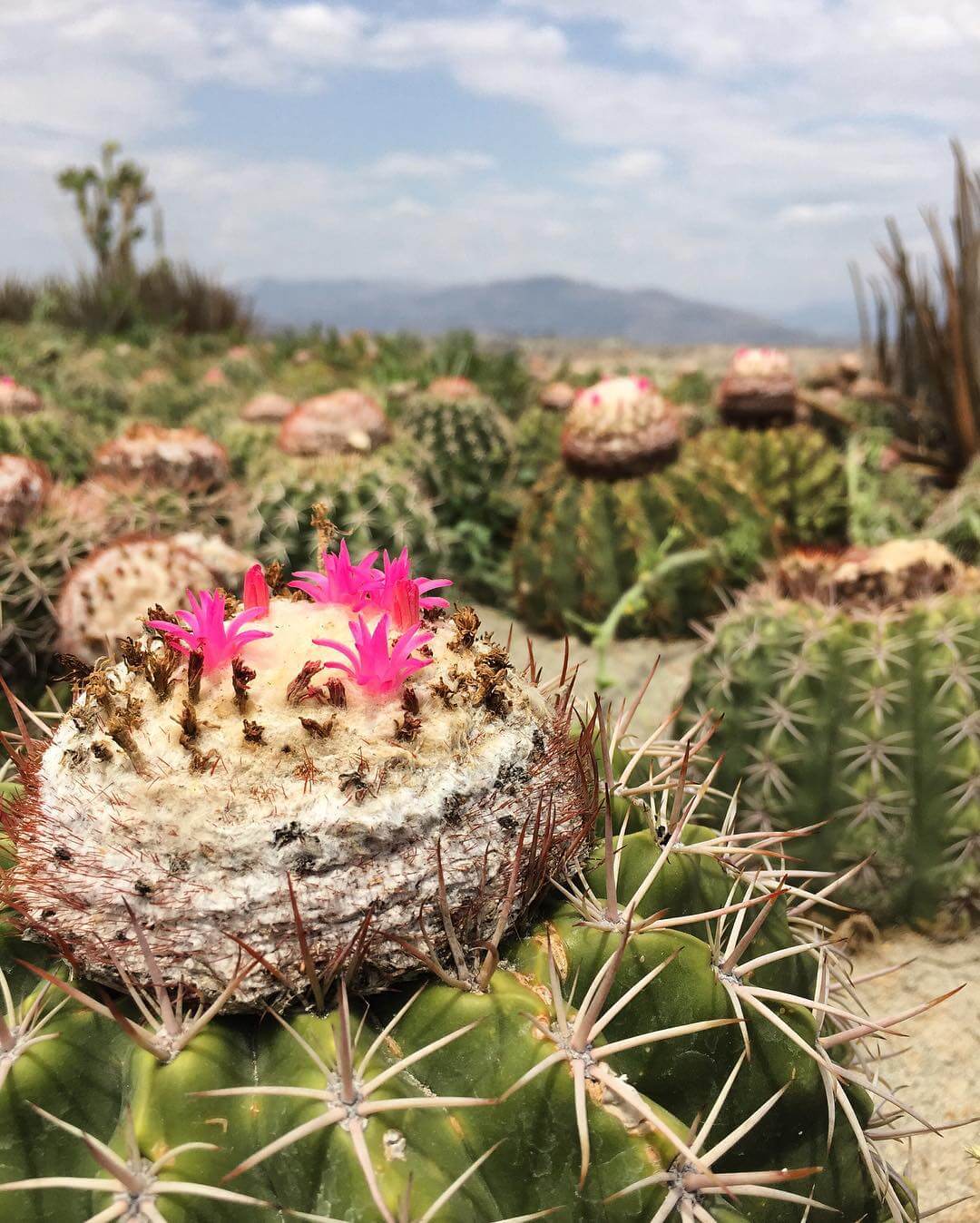 If you are traveling as a group, a good idea can be to rent a car from $120,000 COP, drive to Neiva, continue to Villavieja, and then visit the Tatacoa desert, rest at Masaya Hostel San Agustín, and then go explore the Archaeological Park San Agustin.
Remember, the entrance to the desert is totally free, they do not charge anything, and the general rate of the San Agustín Park is $25,000 COP.
WHEN YOU ARE IN NEIVA
In Neiva you have two options to get to the Tatacoa desert:
1) Go by bus or van to the municipality of Villavieja, these usually charge per trip between $8,000 and $15,000 COP.
In Villavieja you can buy food and water, and stop to visit the Casa del Totumo Museum and the Paleontological Museum, where most of the fossils found in the desert are found.
If you want to rest a little in Villavieja and spend the night very close to the desert you can do it at the Sueño Real Tatacoa, Hotel Colonial Villavieja or Dunas Tatacoa.
In Villavieja you can also get transport by motorcycle or tuk-tuk to the desert of Tatacoa, without a guide from $40,000 COP.
2) If you go to the Tatacoa desert for a day, a very good idea is to book in advance a local guide who will pick you up in Neiva and take you to explore the desert.
Here you can book free 1-day or 2-days expeditions that include bilingual guide, transportation and lunch.
WHAT TO DO IN THE TATACOA DESERT?
The Tatacoa desert has several trails that you can walk or bike, but keep in mind that it is very important that you go in the company of a local guide, because the desert is very big and you can get lost.
WALK THROUGH CUZCO AND LOS HOYOS
The desert is divided into two large areas, Los Hoyos which is characterized by its gray color, and Cuzco which is distinguished by its reddish ocher color, and precisely one of the first plans in the Tatacoa desert is to visit the Cuzco area and The Hoyos.
The Labyrinth of Cuzco is quite attractive for its intense red color, this is a series of sand mounds with orange and red tones that give a sample of the strong temperatures and the passage of time.
The gray part of the Tatacoa desert looks like a lunar landscape, and it is there where in the 1930s a large number of fossils were found, some of which are still preserved in the Villavieja museum.
You can visit Cuzco and Los Hoyos in a same day in a walk that can last from 2 to 4 hours, in which you will pass by the sectors known as El Cardón and the Ventanas viewpoint, in this last you will be able to appreciate the sand zoo and have a panoramic view of the Huila desert.
Remember that here you can book a complete tour, which includes bilingual guide, lunch and transportation from Neiva.
Recommended: 15 Nature plans close to Bogotá
THE XILÓPALOS VALLEY
At the end of the tour through Cuzco and Los Hoyos, you will finally know the Xilópalos Valley, a place less explored by tourists, where its large canyons, giant cactus and its landscape make this a unique landscape.
Recommended: Beautiful villages near Medellín
ASTRONOMICAL OBSERVATORY OF TATACOA DESERT
Observing stars is one of the unforgettable plans in the Tatacoa desert, and although we know that anywhere you can see them, nothing compares to doing it in this vast and clear tropical dry forest away from the light and noise pollution.
The best thing to enjoy a shower of stars in the desert is to attend one of the talks given in the Astronomical Observatory, an external classroom with telescopes for experts and amateurs to observe celestial bodies.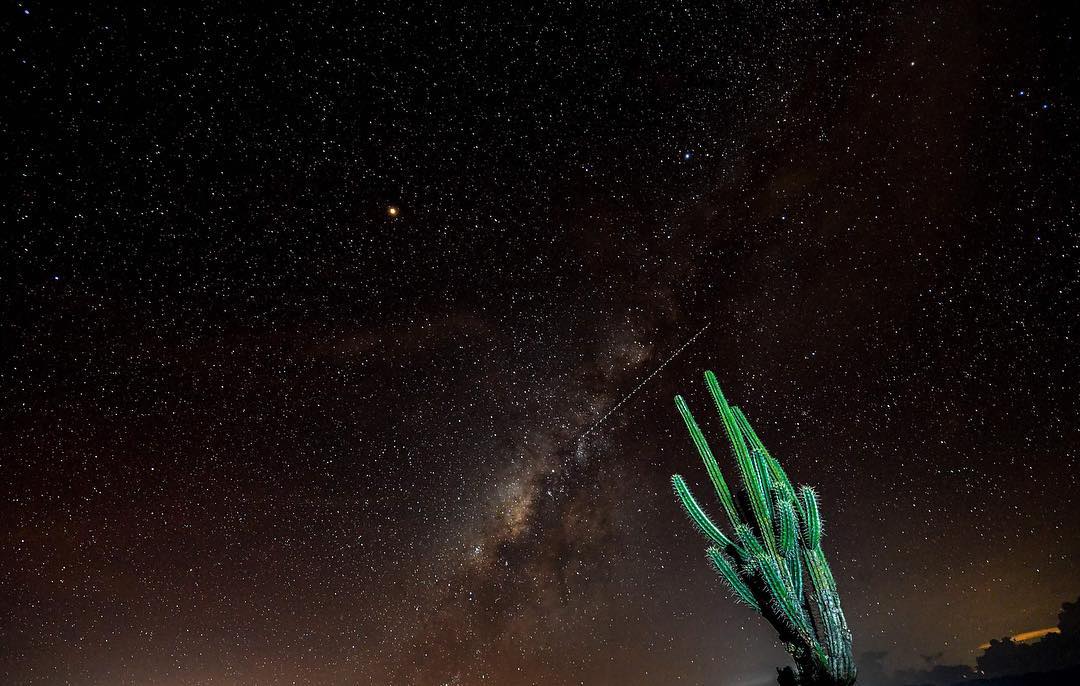 At the observatory, an astronomer is in charge of making your mind fly while explaining and pointing with a laser the fullness of the sky, and through a telescope shows you some shooting stars, constellations, the center of the galaxy, Venus and Jupiter.
The Tatacoa is the best place on the equatorial line to observe the stars, a beautiful experience in which you can see the constellations, learn about Greek mythology and if the season allows it, appreciate phenomena such as meteor showers and shooting stars.
Schedule: 6:30 p.m. to 9:00 p.m.
Price: $10,000 COP
THE VALLEY OF DESIRE
The Valley of Desires is another of the plans and points of interest of the Tatacoa desert, a place that keeps the wishes of many visitors represented in piles of rocks, that when the wind collapses it means that a wish has been fulfilled.
Very close to the Valley of the desires is the pool that is in the middle of the desert.
Recommended: Things to do in Santa Marta
TRAVELING THE TATACOA DESERT BY BIKE
Perhaps one of the best crossings in the Tatacoa desert, is to travel by bicycle or in a bike-tour. Most of the routes start in Villavieja, and the distance traveled is at least 20 kilometers, passing through the most iconic points of the desert.
This is a plan suitable for both cyclists and for people who are not dedicated to this sport, the tour may take about 4 hours, the most important thing is to make sure you go with a guide and bring enough water and snacks.
PALEONTOLOGICAL MUSEUM OF VILLAVIEJA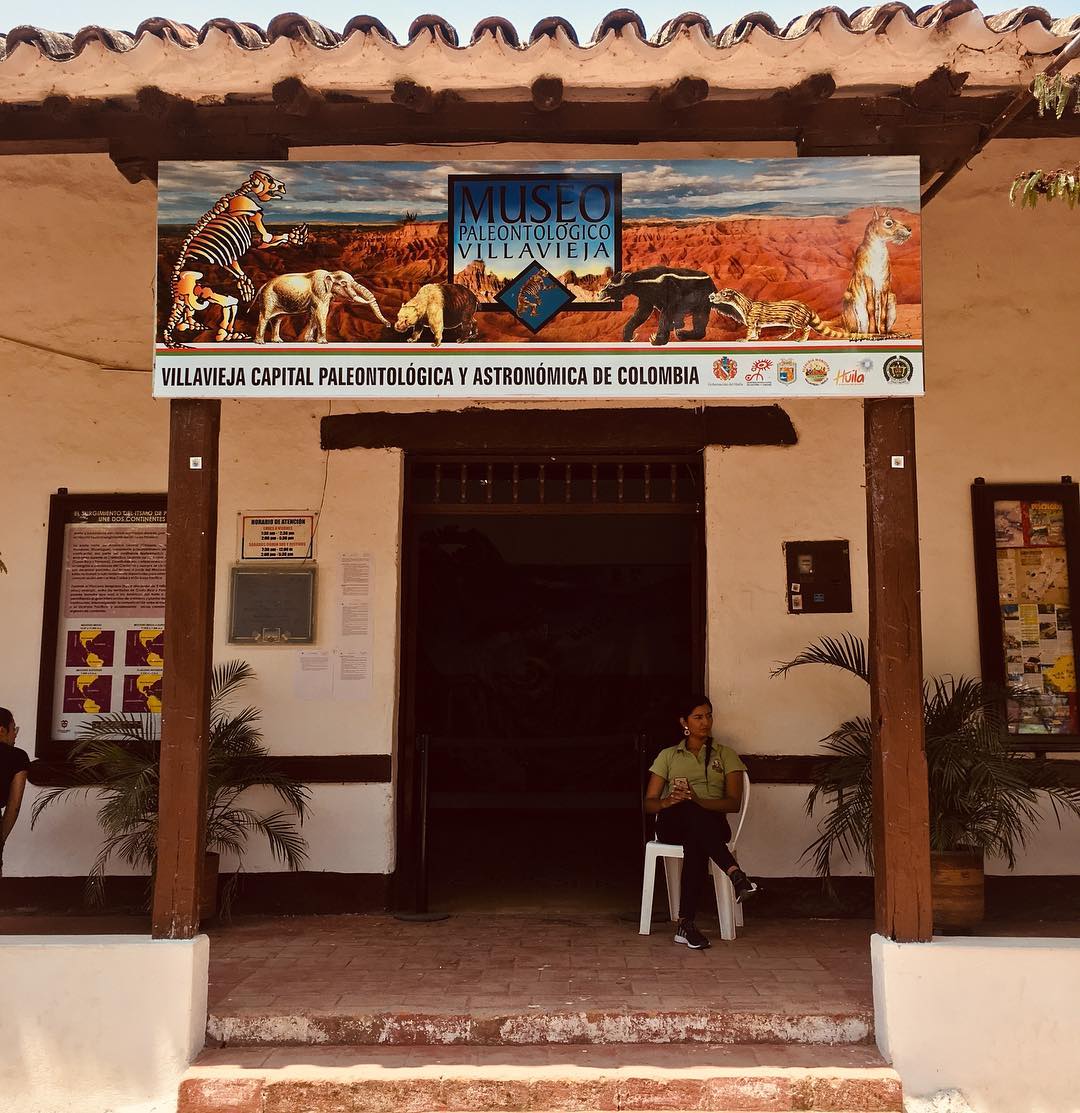 The Paleontological Museum is located in the neighboring municipality of Villavieja, where there are more than 600 pieces of fossils found in the Tatacoa desert, dating back at least 5 million years ago.
Among the fossils that are exhibited in the museum, you can find strange creatures and ancient species that are key clues to the reconstruction of history.
Schedule: Monday to Sunday 8 a.m. to 12 m. and 2 p.m. to 5 p.m.
Fee: $3,000 COP
ARTISAN MUSEUM CASA DEL TOTUMO
At 100 meters from the main park of Villavieja is this particular museum, which exhibits a hundred objects made in totumo, a tree over 4 meters high that is used to make homemade instruments, crafts and household furniture.
At least 20 years have passed since the founder has made at least 370 handicrafts in totumo, which are inside the museum.
Schedule: Tuesday to Saturday 9 a.m. to 5 p.m.
Fee: $4,000 COP
WHERE TO SLEEP IN THE TATACOA DESERT?
In the desert and in Villavieja you can find camping areas, inns and hostels with many transport facilities, as well as restaurants and shops.
The prices of all camping areas are similar, camping tents from $15,000 COP and hammocks from $12,000 COP.
Our recommendations are:
DUNAS TATACOA
On the outskirts of Villavieja and very close to the Astronomical Observatory is this cozy lodging, its location is central and allows you to easily go to town for food and to seek adventure in the desert.
Dunas Tatacoa offers private rooms for two and three people in the form of small cabins, tents for camping, and a pool to cool off after exploring the desert.
⛺ Tents from $45.000 | Bungalows from $150.000 COP
Confirm price and availability
SUEÑO REAL TATACOA
At 700 meters from the village of Villavieja is Sueño Real Tatacoa, a comfortable and pleasant lodging that has a swimming pool, and rooms with private bathrooms.
You can sleep in the Real Tatacoa Dream if you want to be very close to the Tatacoa desert, and be in a very nice place, with very neat common areas, parking areas and wi-fi service.
Double rooms with air conditioning from $150,000 COP
Confirm price and availability
POSADA CASA DE CAMPO LOS CACTUS
This inn is located a little further in the Tatacoa desert, it is located in an ideal area for cycling.
An excellent place to feel the silence and calm of your surroundings, and maybe the best thing is that it is attended by very friendly locals, with whom you can have an approach to the traditions of the region and hire restaurant service.
Double rooms from $80,000 COP
Confirm price and availability
PAYANDE TATACOA
Very close to the labyrinth of Cuzco and the Astronomical Observatory is Payande, a quiet and cozy accommodation in the middle of the desert.
Payande rooms are comfortable and most have hammocks, and the best thing is that next door you can find a restaurant and a pool area, very appropriate to be in the middle of nowhere.
Double rooms with private bathroom from $150,000 COP
Confirm price and availability
Remember, if you are looking for a plan to the Tatacoa desert that includes transportation, lunch and lodging included, you can book this expedition!
HOW DO I DRESS IN THE TATACOA DESERT?
The ideal clothing to visit the Tatacoa desert are long-sleeved shirts, long pants, dresses, or shorts, the important thing is that the clothing is comfortable and very fresh cloth, which helps protect you from the sun and especially avoid dressing up dark colors.
Remember that the temperature in the desert is very high, and the midday sun can be very strong, so do not forget to bring your sunscreen cream, hats, and enough water.
Recommended: Guide to travel to Salento
WHAT TO BRING TO THE TATACOA DESERT?
To the desert of Tatacoa you must take what is necessary, try to travel light because the walks are very long and are usually done by dry trails, but what you can not miss is:
✅ Sunscreen
✅ Water
✅ Shoes with good grip
✅ Cash
✅ Camera
✅ Fruits and food
If you go to camp, take a flashlight, toilet paper and a small kit with the basics.
FINAL RECOMMENDATIONS
Remember that it is up to you to take care of the places you visit, always try to return all your garbage, even organic waste such as rinds or remains of food, as these can cause pests and diseases in the wild fauna and flora.
Be careful if you decide to walk for a long time and avoid doing it at noon, since the sun is very strong and you could become sunburned or have skin burns if you are not well covered.
OTHER DESTINATIONS OF COLOMBIA THAT MAY INTEREST YOU:
Santa Marta, Colombian Amazon, Tayrona National Park, Jardín, 10 Villages of Boyacá, Barichara, Guatapé, Salento, Mompox and Fin del Mundo
Good trip!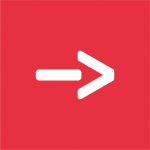 Travelgrafía
Somos un medio de comunicación que conecta viajeros amantes de la naturaleza y la aventura con historias que inspiran a descubrir la Colombia inexplorada.