10 Beautiful towns near Medellín
AUTHOR: Travelgrafía
The towns near Medellín are very beautiful and visiting them is a very good idea, since their climate is almost perfect and they are usually destinations full of history, culture and offer incredible activities in the midst of nature.
TOWNS NEAR MEDELLÍN
If you are looking for municipalities and towns of Antioquia, where you can feel the nature and the authentic Paisa culture, you must visit at least one of these 10 towns near Medellín.
1. SAN RAFAEL
In the east of Antioquia is San Rafael, one of the small towns near Medellín, known as the hydro-energy capital of Colombia, as there are the hydroelectric plants of Guatapé, Jaguas and Playas.
San Rafael is characterized by being a nature destination where waterfalls, large forests, multicolored birds, and a great diversity of wildlife abound.
In this town near Medellín you can visit natural spas and swimming pools of crystalline waters, among which are Trocadero, Tangas, Malvinas, and Cazuela. You can also find hiking trails, mountain climbing and caving.
San Rafael is one of those towns of Antioquia that you can easily reach from Medellín, the trip is made by road, it lasts about 3 hours, and you can do it by car or intermunicipal bus.
You can take the bus to San Rafael in the North Terminal of Medellín, where you get tickets from $21,000 COP and the trip takes a little more than 2 hours.
If you prefer to drive on your own to one of the towns near Medellín, you can do it in your own vehicle or rent a car from $98,000 COP.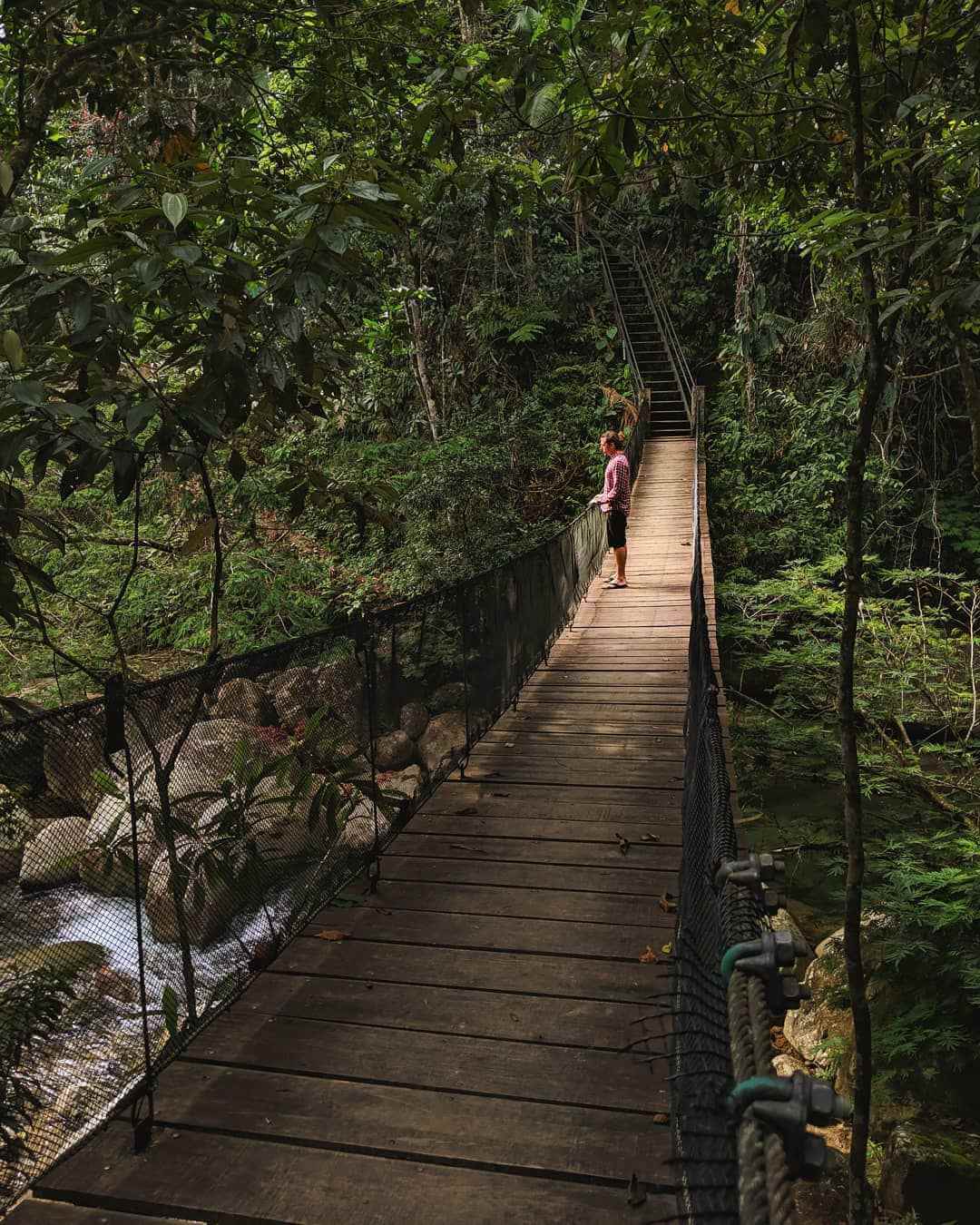 In San Rafael you can find lodgings surrounded by nature, some of them offer shared rooms from $20,000 and private rooms from $55,000 COP. You can spend the night at EcoLanguage Hostel, Hotel y Restaurant Ecoarenal, Ecolodge Raíces or Ritmo del Río.
Book accommodation in San Rafael
Recommended: Things to do in Santa Marta
2. JARDÍN
Jardín can be one of the most romantic villages near Medellín, and there is no doubt about it, since its colorful houses, its parks adorned by large flowering trees, its cobbled streets and its architecture give it a bohemian atmosphere difficult to match.
In Jardín you can spend a couple of days exploring the town and its surroundings, because just outside it is where its greatest potential and attractiveness is located that makes this place different from the other towns near Medellín.
So after knowing its charming main park, the Minor Basilica of the Immaculate Conception, and the Cristo Rey Viewpoint, visit the nature reserves where you can see the Gallitos de Roca and the Orejiamarillos Parrots.
In addition, in Jardín you can find hiking activities to different sites such as the Cave of the Guácharos, the Angel Falls and the Splendor Cave.
To all these waterfalls and caves you must go in the company of a local guide, a service that you can hire in the town from $65,000 COP and includes transportation and snacks.
Other plans that you can do near Jardín and without the need for a guide are to visit the Cascada del Amor, Charco Corazón and Escalera de Cristal, it is only a question of asking in the town how to get there.
Jardín is one of those towns near Medellín that you can visit any day of the week, because to do so you just have to go to the South Terminal and take a bus that takes 3 hours to Jardín and costs $25,000 COP.
Coffee tour in Jardín, Hispania and Andes
If you are looking for a place where you can enter in harmony with nature and life, we recommend staying at the Hotel Plantación, a sustainability school disguised as lodging.
Also, consider sleeping at La Casa Amarilla, Coffee & Peace Hostel or at Hotel La Casona, beautiful places that preserve the typical Antioquia architecture and that are close to the main park, while if you want to stay on the outskirts of the town you can do it at Ayahuasca Casa Artística.
3. JERICÓ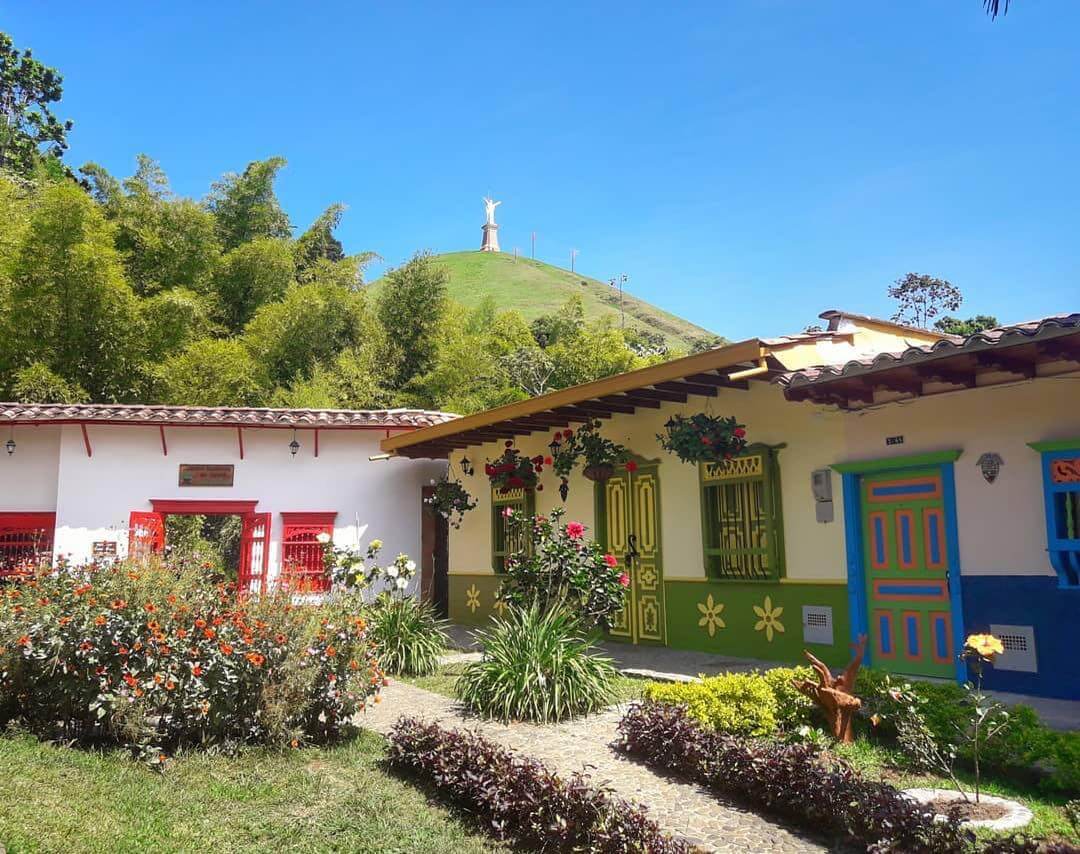 Jericó is located between majestic mountains and a quiet nature, and although this is one of the most colorful and beautiful towns near Medellín, it is usually related only to the fact of being the hometown of the Holy Mother Laura.
However, Jericó is more than religion and devotion, it is a beautiful Antioquia town that is part of the Heritage towns of Colombia, where Paisa culture and traditions are reflected in its streets, museums and churches.
In this quiet town, the first thing that will surprise you is to see their devotion and the legacy of Holy Mother Laura Montoya. In addition, you can visit the Museum of Religious Art, the Maja Museum, the José Tomás Uribe House Museum, the History Center and the Santa María de Jericó Theater.
Keep in mind that admission to most of these museums and cultural centers does not cost more than $5,000 COP, so come on! This may be one of the cheapest tourist destinations near Medellín.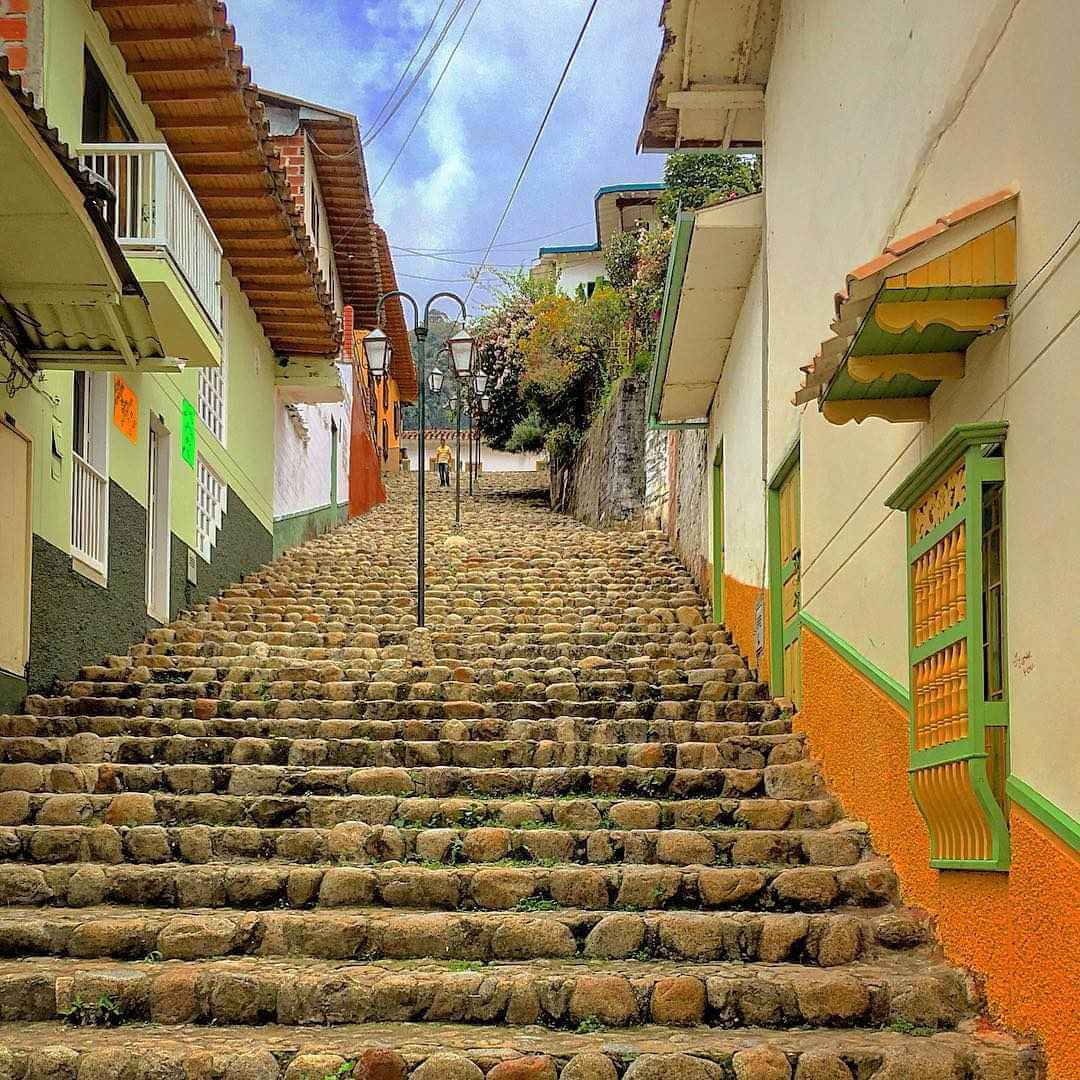 Walking Jericó on foot is a great option, since on the way you can reach a steep street that contains one hundred scales surrounded by colorful facades and full of flowers, then you can reach the Los Balsos Botanical Garden, which you can enter for free and where you will find a lake and a representative sample of the flora of the region.
And on one of the paths that are in the Botanical Garden you can reach the hill El Salvador, on its top there is a statue of Cristo Rey that is approximately 4 meters high, and there you can see all of Jericó.
You can get to Jericó from the South Terminal of Medellín, there you can get bus tickets starting at $25,000 COP and the trip takes 3 hours.
As for accommodation, in Jericho you can find several alternatives, including hotels, hostels, cottages or rural cabins, and the important thing is that you book in advance.
In the town are Aroma de Campo, Cabañas el Rincón Paisa, Quijote Apartahotel and Villa Linda Apartahotel, while on the outskirts are Casa Santamaria Hotel Campestre and Cabañas y Flores.
Don't wait any longer and book your stay in Jericó now!
Recommended: Tatacoa desert
4. GUATAPÉ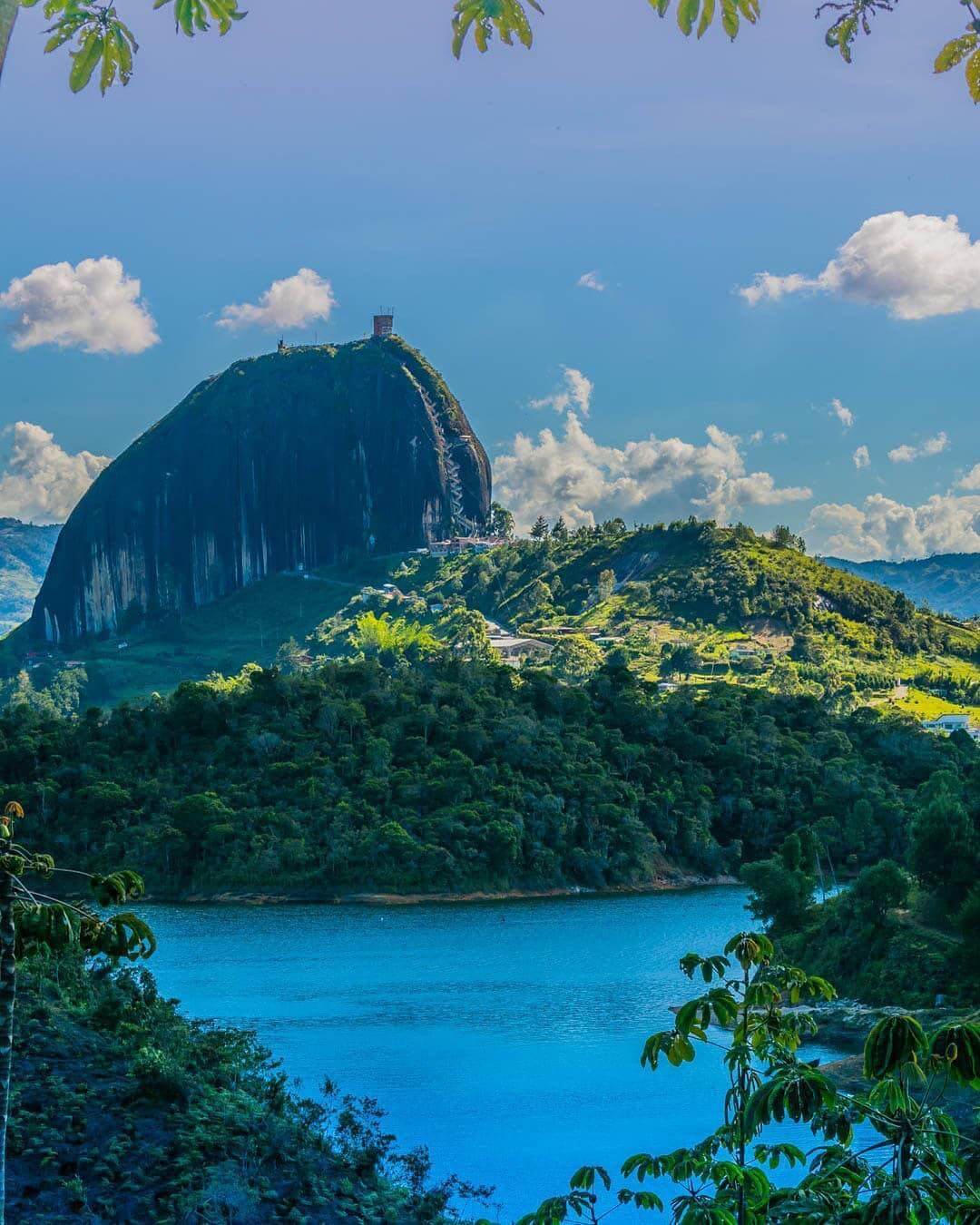 Guatapé is definitely one of the most colorful towns near Medellín, its houses are adorned with baseboards, sculptures that exhibit all kinds of representations, traditional crafts and places, works of art that once had a goal: to protect the houses from voracity of hens and moisture.
Although Guatapé is known worldwide for the incredible viewpoint of Piedra del Peñón, it never hurts to pass through this small town and walk along Calle del Recuerdo, Plazoleta de los Zócalos and around the reservoir.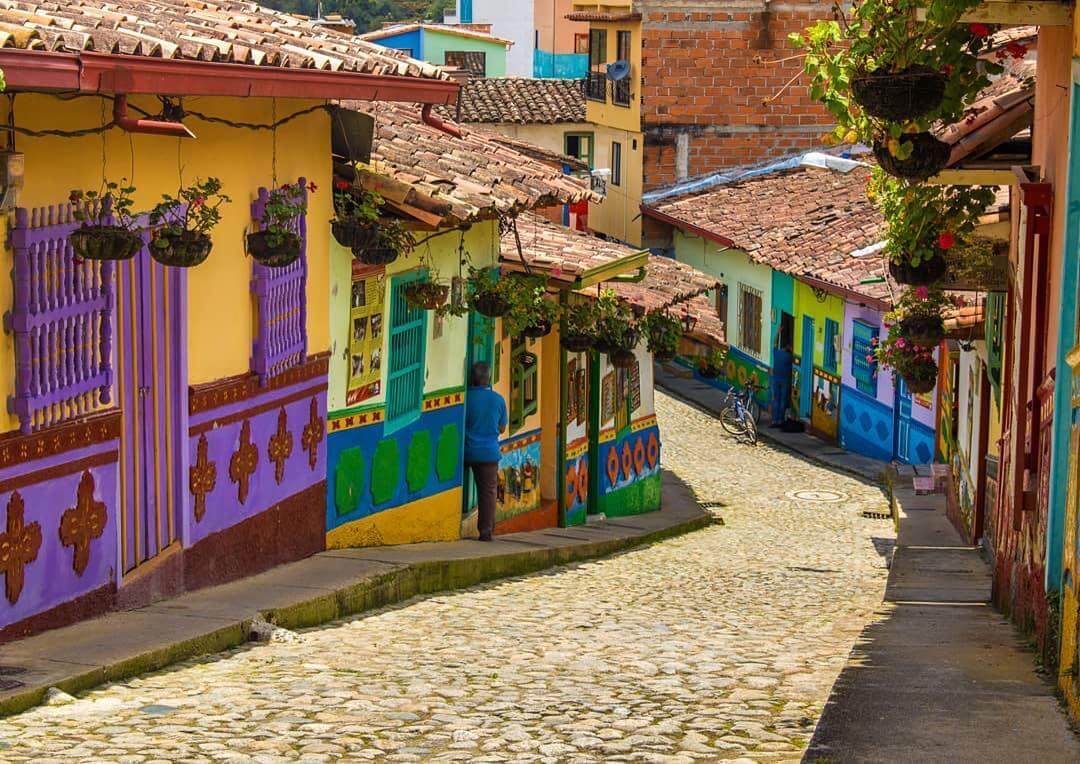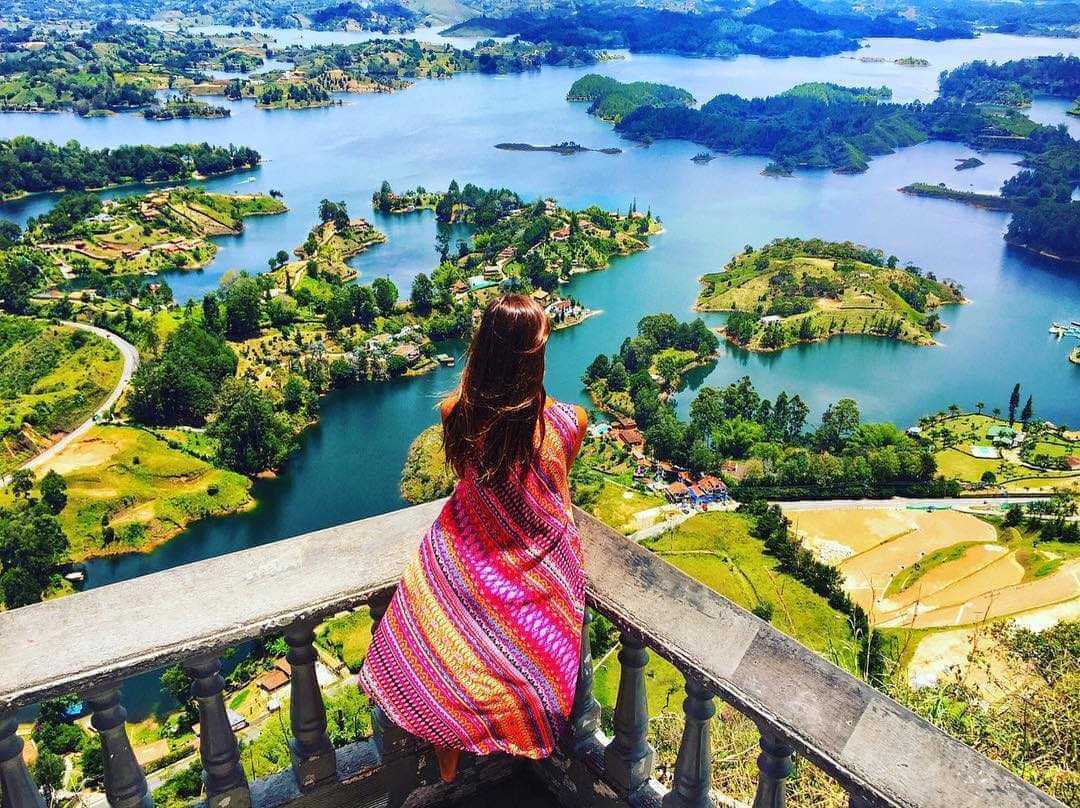 If you plan to go from Medellín to Guatapé, the best thing you can do is first arrive at Piedra del Peñol, climb its 719 stops and stay for a while on the top appreciating one of the best views. It can take 2 hours to get on and off and the entrance costs you $20,000 COP.
From Piedra del Peñol you can take a tuk-tuk or motorcycle car to the town of Guatapé, it is best to do it because it is always a bit far to walk, the cost of the ticket per person and per route you get it from $5,000 COP.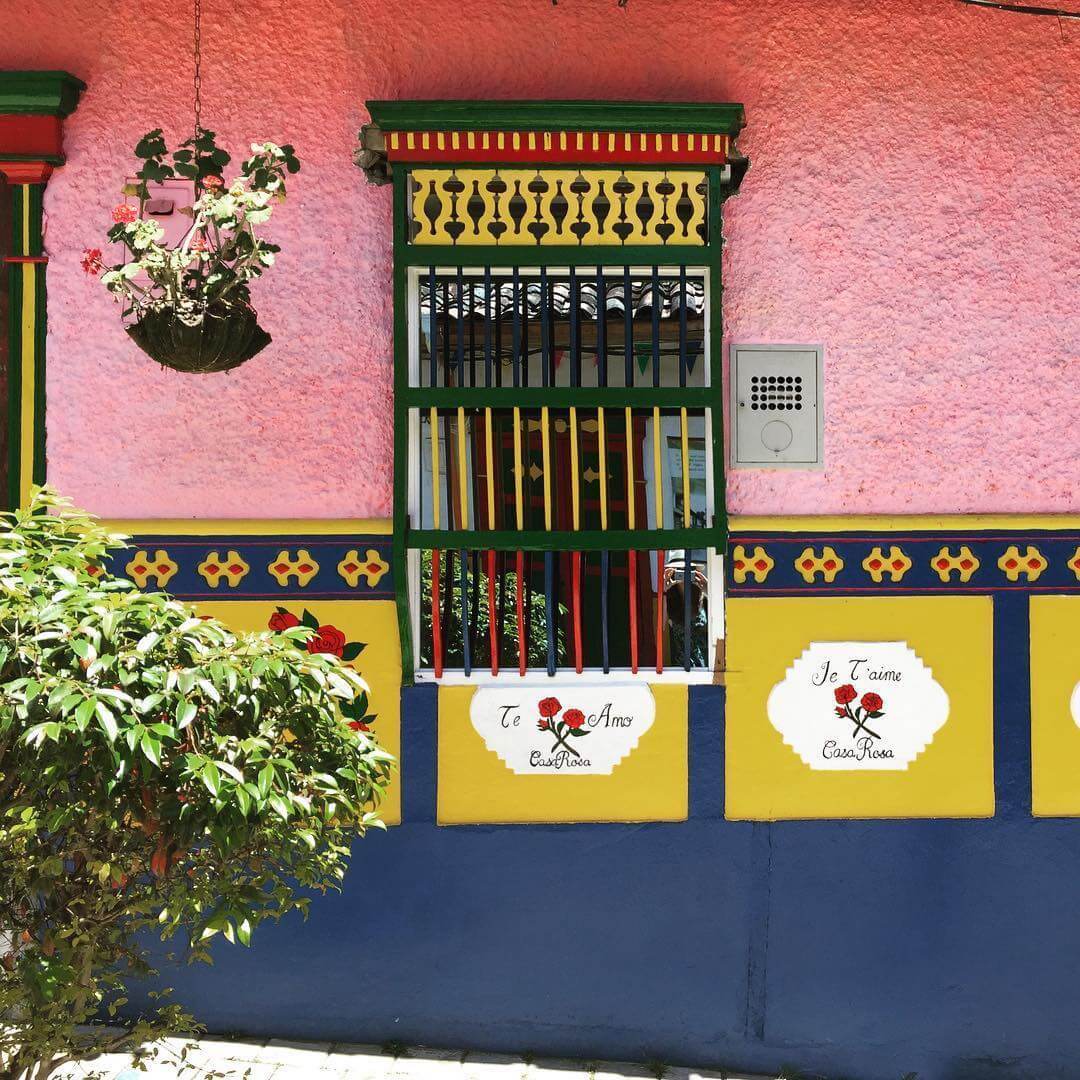 To get to Guatapé you must leave from the North Terminal of Medellín, the bus ticket per person and trip costs $14,000 COP and the trip takes about 2 hours.
And if you want to spend the night in this town near Medellín, you can stay at Lake View Hostel, Casa Kayam Hostel, or at Hotel el Paisaje, or if you prefer to stay in a place near the Piedra del Peñol, you must stay at Galería Guatapé Hostel or Ecolodge Bahía del Peñón.
5. TÁMESIS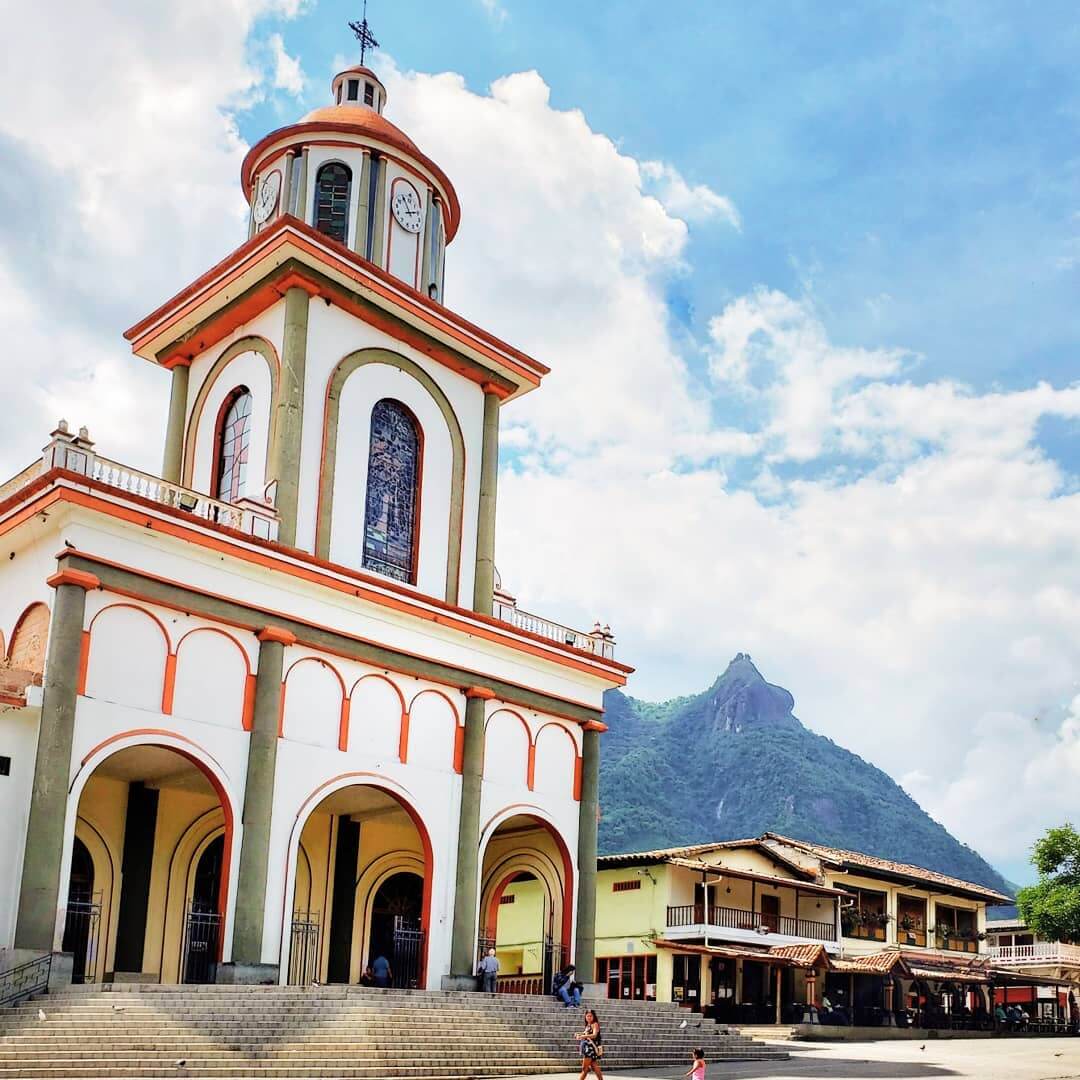 Támesis is a small town surrounded by nature that offers different types of activities to its surroundings, and is so colorful and welcoming that a good idea is to spend a whole day touring the town and enjoying a delicious coffee.
is authentic and overflowing tourism has not yet knocked on its doors, so this is one of those towns near Medellín where you will find an ideal place to rest and spend quality time.
In Támesis you can find routes for hiking, climbing mountains, paragliding, bird watching, observing ancient pictograms, practicing caving in the caverns of the San Antonio River and even swimming in spas and natural pools.
You can also visit the Cerro Cristo Rey, from where you will get a beautiful view of the Valle del Cartama, the Farallón de la Pintada and the Cauca River, it is a walk that can take about 3 hours, it all depends on your pace, and although it is not Long is demanding.
You can get to Támesis from the Medellín South Transportation Terminal, the ticket is from $20,000 COP and each journey takes about 4 hours.
The lodges and hotels that you can find in Thames are Monte Mágico, Balcón de María y Ernesto, Hotel Cartama and Cetro Hotel Boutique. Balcón de María y Ernesto has rooms for two people from $60,000 COP and is a must.
💡 Support the blog in Patreon!
6. SAN CARLOS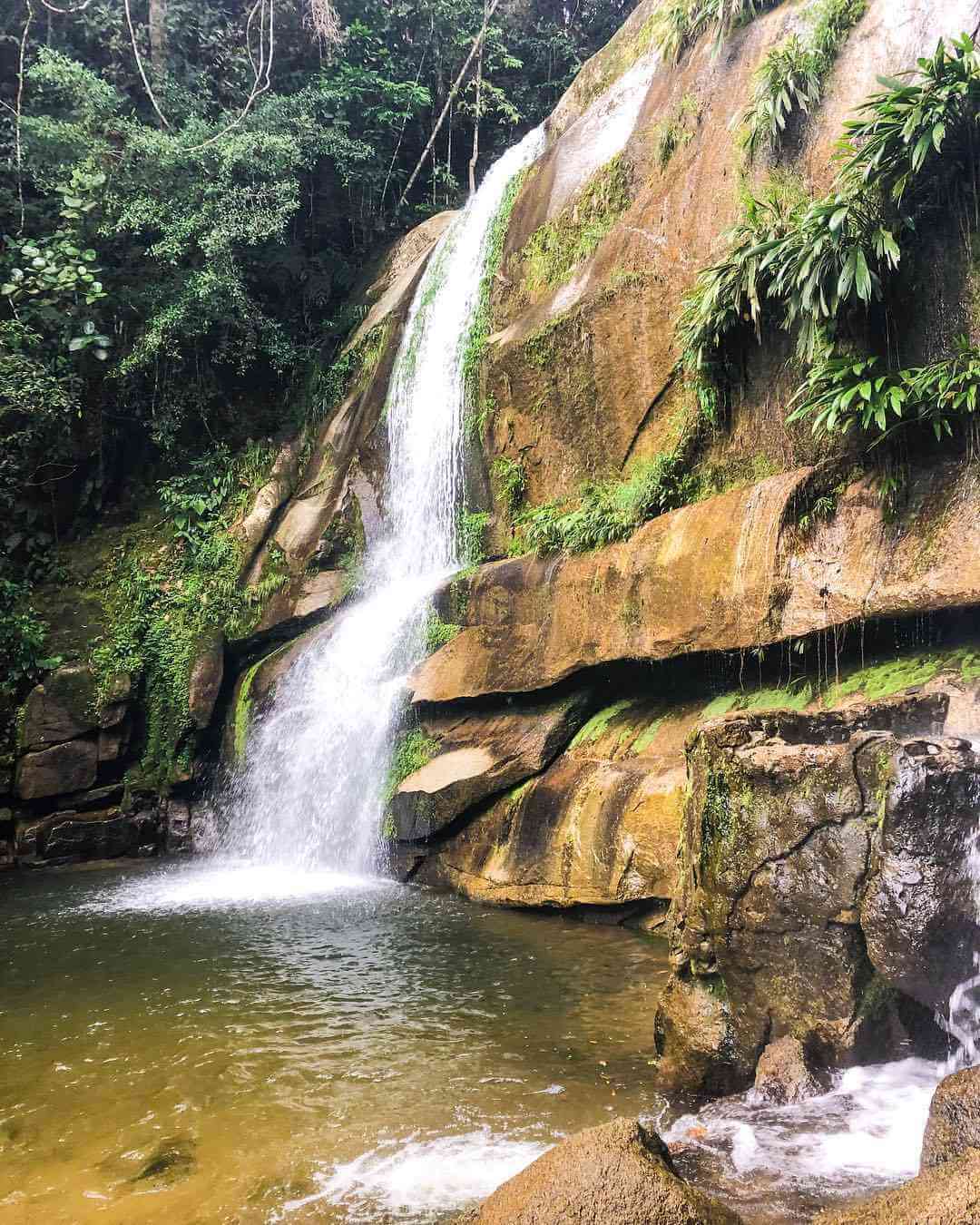 San Carlos is a small town also known as the sweet coast of eastern Antioquia, because apart from its average temperature is 23ºC it has a large number of rivers and more than 70 streams, which make this destination an ideal place to rest.
In San Carlos you can visit its main square, see the Church of Nuestra Señora de los Dolores, and you can also visit places of nature, such as the La Cascada trail, where there are two crystal clear water falls.
Other activities in San Carlos Antioquia are visiting the Piedra del Tabor, a gigantic rock that is known as the second largest stone in Colombia after Guatapé, which to get there you must do a walk of 11 kilometers in which you will pass by middle of the thick vegetation and some waterfalls.
Near the Piedra del Tabor you reach the Pasitos del Niño Dios waterfall, and to get there you must take a walk along the Iraca creek that is born on the Tabor sidewalk, this hike is not suitable for older adults or people with mobility reduced, since the road is a bit smooth.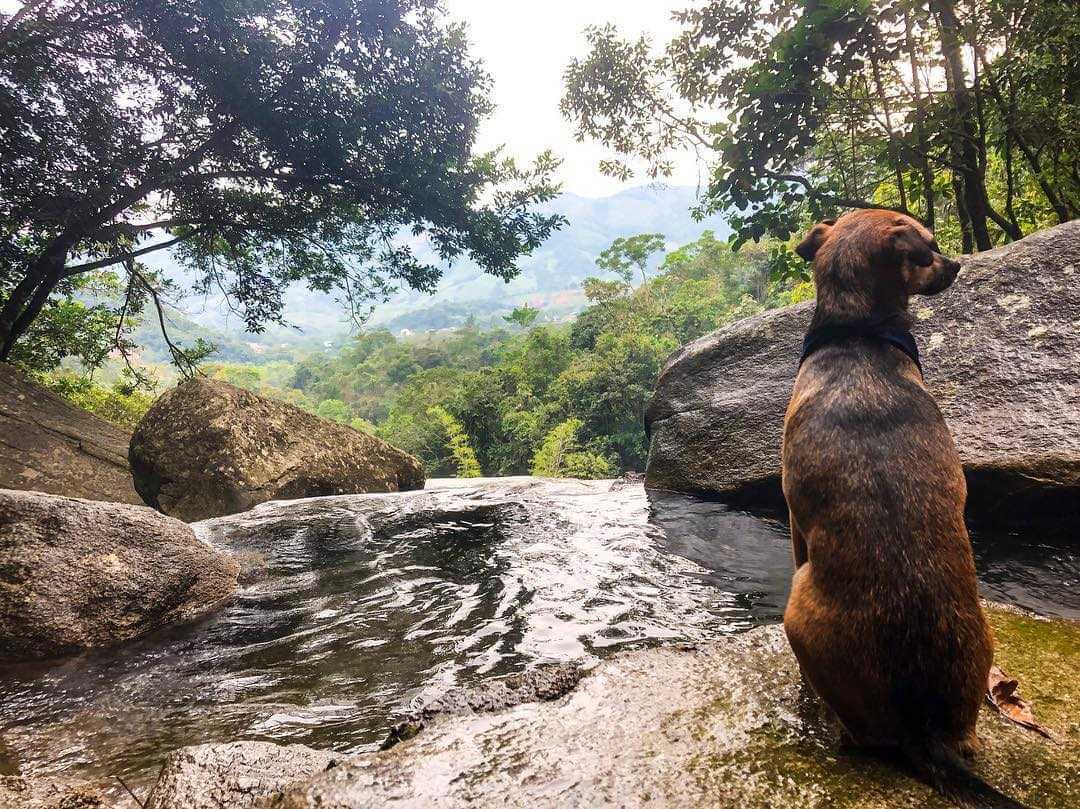 San Carlos is 3 and a half hours from Medellín, and if you want to go by bus you can go to the North Terminal of Medellín, and get tickets with the Coonorte company from $22,000 COP.
Keep in mind that San Carlos is 2 hours from Guatapé and 1 hour from San Rafael, so a good idea may be to spend the night in Guatapé, then go to San Rafael and end up exploring San Carlos.
In San Carlos you can find accommodations that offer double rooms starting at $70,000 COP, some inside and others around the town, among the accommodations you can choose from are the Hotel Campestre La Cascada and Country house Horizontes.
Also remember that in Guatapé you can stay at Galería Guatapé Hostel, Ecolodge Bahía del Peñon or Casa Kayam, while in San Rafael you can spend the night at Ecolodge Raíces or Ritmo del Río.
Recommended: Tayrona Park
7. SANTA FE DE ANTIOQUIA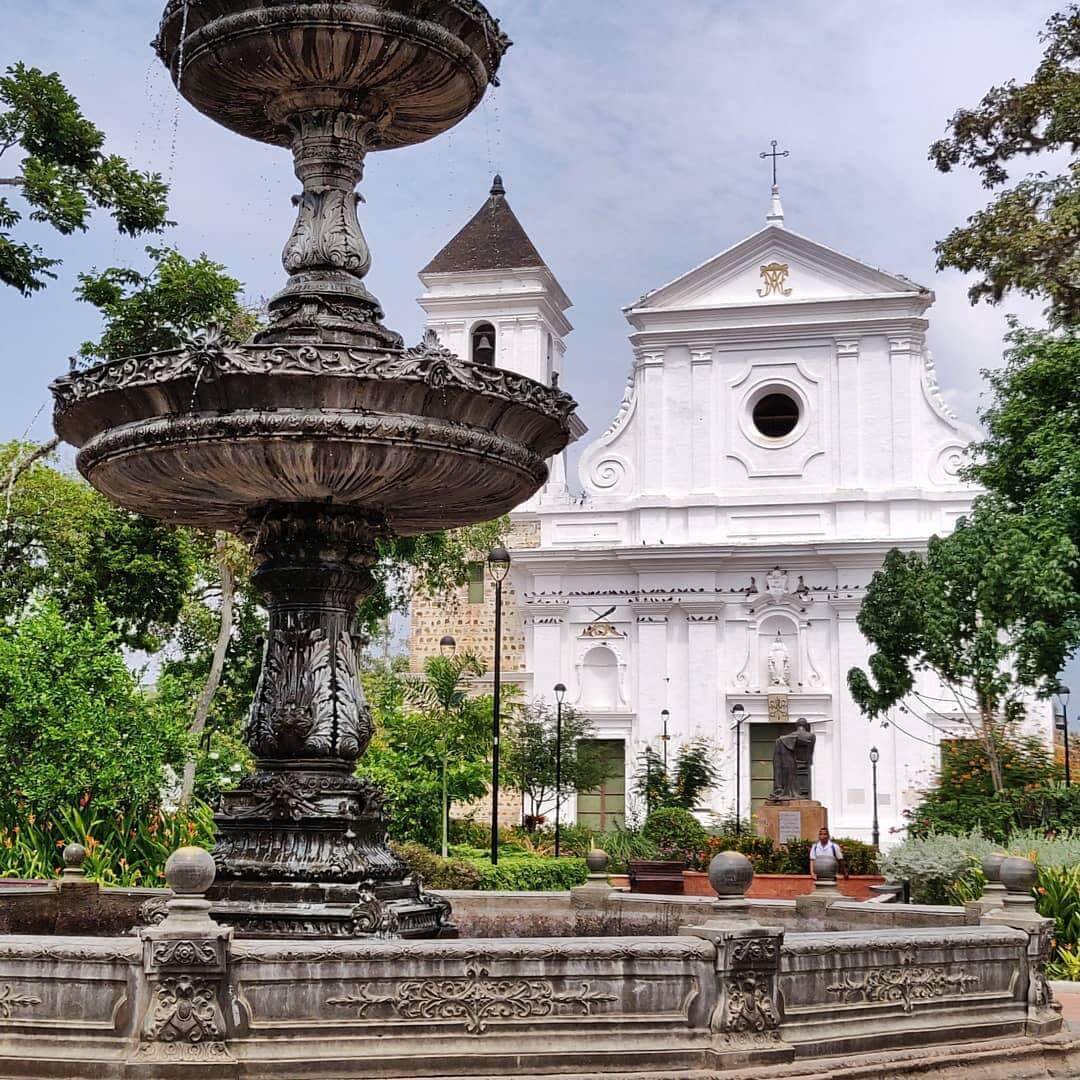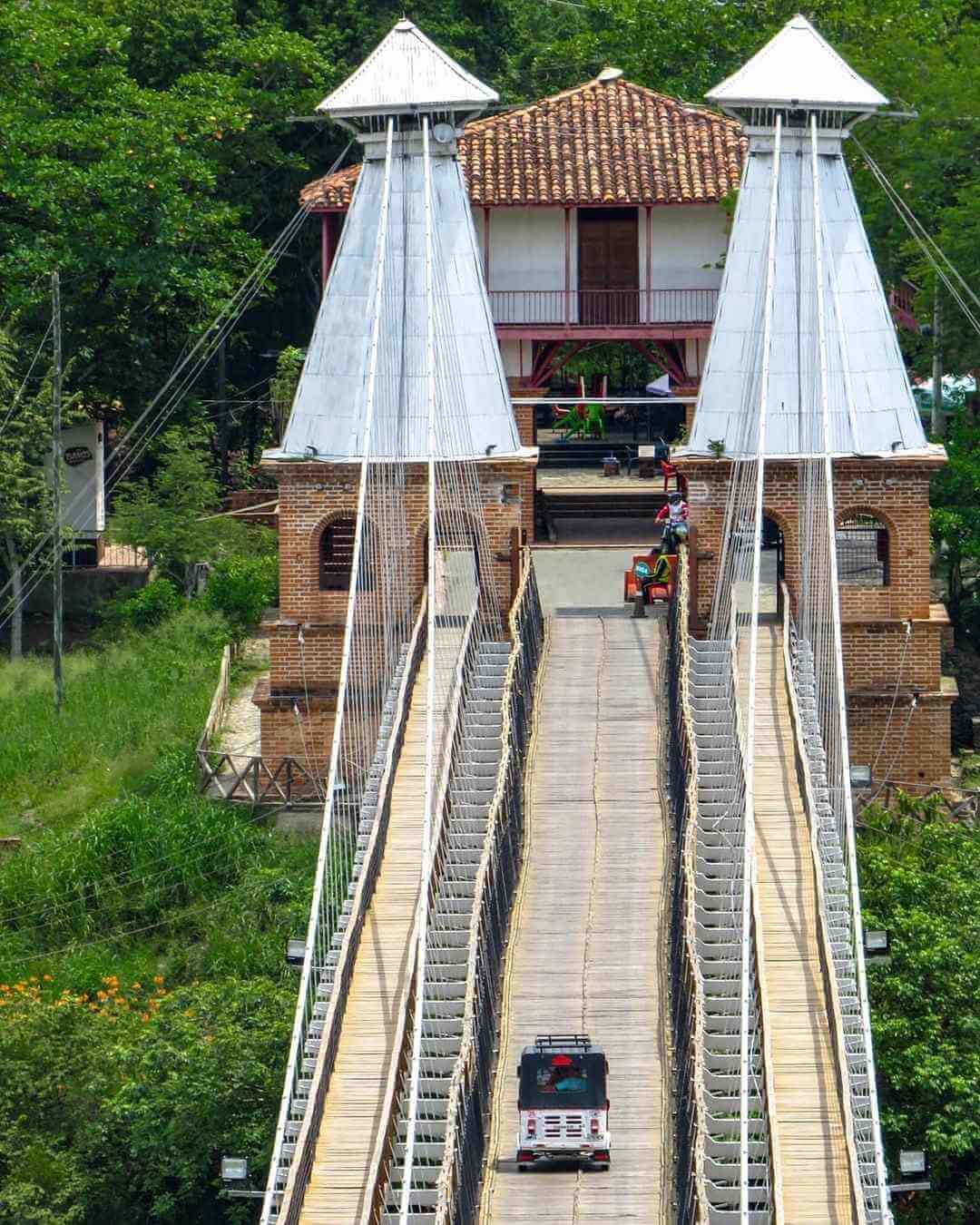 Santa Fe de Antioquia is one of the 17 Heritage Towns of Colombia, which is also known as the "Mother City", because in 1826 it was the capital of Antioquia and "cradle of the race" because of the cultural and ethnic encounter it experienced during the colony.
Although Santa Fe de Antioquia has long since ceased to be the capital of the department, this is still one of the towns near Medellín favorite by lovers of history and culture, because in its streets it houses museums, stories and exploits that marked history of the nation.
In Santa Fe de Antioquia you can visit the Juan del Corral Museum, located in a large house of gates and blue windows, its entrance is free, and inside you can learn about the history of the city through valuable pre-Columbian pieces.
You can also take a tuk-tuk ride along the mythical Puente de Occidente, one of the most important engineering works in Colombia built in the late 19th and early 20th centuries that crosses the Cauca River.
And you cannot leave Santa Fe de Antioquia without concluding your cultural and historical journey, passing through the Church of Santa Bárbara and the Francisco Cristóbal Toro Museum of Religious Art, and the rooms of Mother Laura and Holy Week.
Speaking of Holy Week, you should know that this is one of the celebrations that are lived with the greatest fervor, a true example of the devotion and the gathering of the great majority of towns near Medellín.
Although if you are one of the travelers who prefers adventure and extreme sports, you should know that in Santa Fe de Antioquia you can find some adrenaline activities such as rafting on the Cauca River and paragliding through the beautiful mountains of Antioquia.
Getting to Santa Fe de Antioquia is very easy, you just have to take a bus from the North Terminal of Medellín, the ticket to Santa Fe costs approximately $11,000 COP and the travel time is 1 hour and a half.
Here you can book your 1-day visit to Santa Fe with transportation, guide and lunch included from $90,000 COP.
In addition, in this beautiful town of Antioquia you can find very good hostels and hotels, some of these are Hostal Casa de Verano Santa Fé, Hotel Mariscal Robledo, Hotel Colonial Nueva Granada, and Green Nomads Hostel.
Book accommodation in Santa Fe
Recommended: 20 Most beautiful towns in Colombia
8. URRAO
Urrao is one of the towns near Medellín of greater extension, it is located 1,080 meters at sea level and during your trip you can see the beautiful landscape that shows a little of the Páramo del Sol and the Las Orquídeas National Natural Park.
The Orquídeas Natural National Park is closed to the public, but the Páramo de Sol is a beautiful natural site that you can visit, of course with all the respect it deserves and taking great care of your environmental impact.
In any case, the unmissable plan in Urrao is to visit its moorland, which reaches a maximum height of 4,080 meters above sea level, so it is colloquially known as the roof of Antioquia.
In the Páramo del Sol it is possible to find camping areas, but it is necessary that you go in the company of a local guide, a guide that you can hire in Urrao and who will take you to a demanding ascent of up to 3 days, where you can go observe hundreds of birds and hummingbirds, many gorges and a valley of frailejones that shines with the sun's rays.
So if you wanted to visit Urrao you should only go to the North or South Terminal of Medellín, where you can get tickets from $30,000 COP, the duration of the trip is 4 hours and remember to wear warm clothes.
A good idea is to get to Urrao and on the first day explore the town, and also find a guide or local operator to take you to the Páramo del Sol.
So, if you are looking for a place to spend the night in Urrao, we recommend the Hotel Colonial Urrao, Finca Hotel Villa Laura and Finca Las Araucarias.
Recommended: Pijao, hidden treasure of the coffee region
9. SONSÓN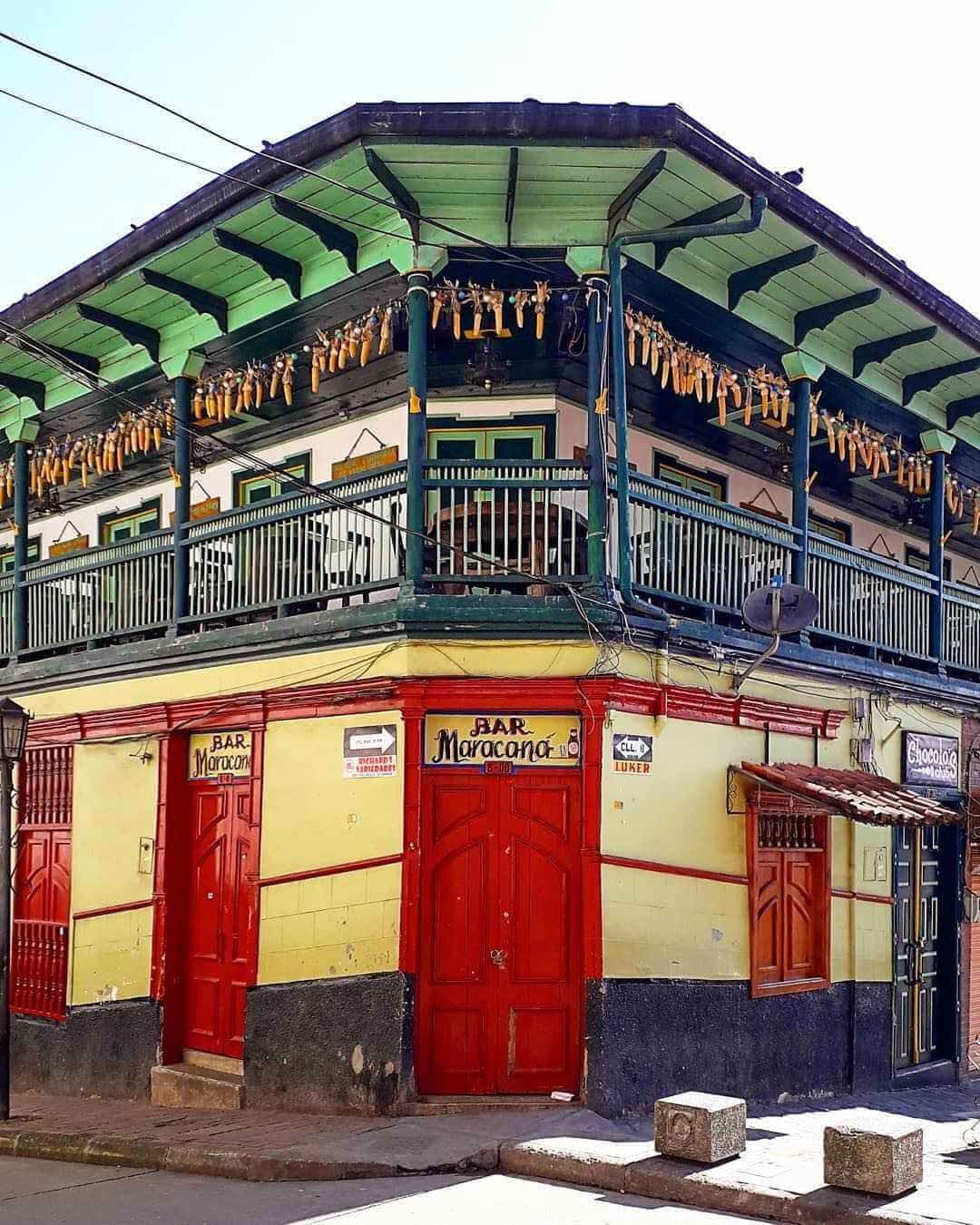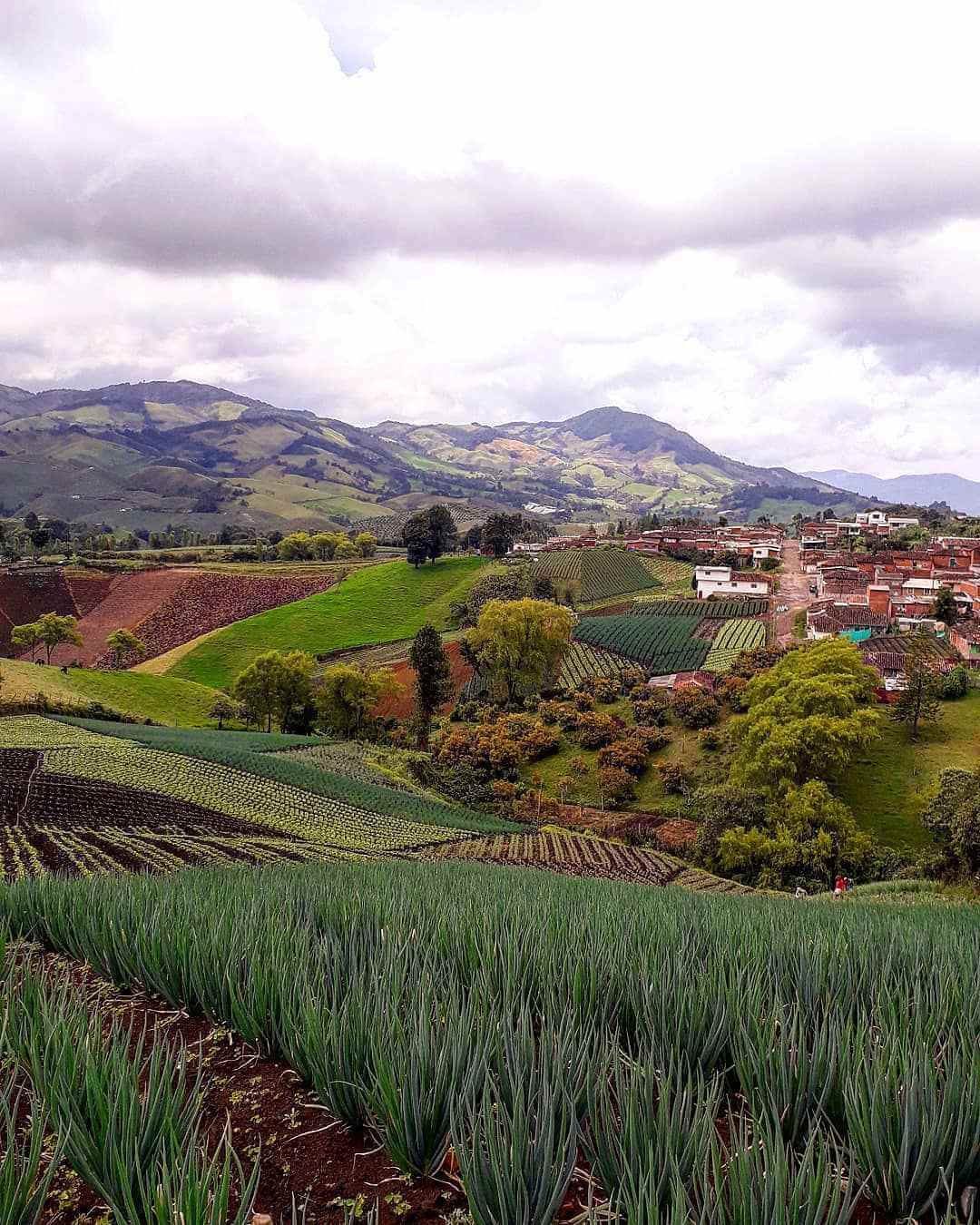 3 Hours from Medellín is Sonsón, in eastern Antioquia. Sonsón limits the west with the department of Caldas, and if you are lucky and the day is clear, you can see the municipality of Aguadas.
Sonsón has an enormous wealth of heritage represented in its historic center, which by the way is in a good state of preservation, so if you decide to visit this town of Antioquia, the first thing you should do is to travel its streets in search of history.
Sonsón is one of the towns of Antioquia that has the greatest cultural offer, as it has its own network of museums and centers dedicated to disseminating and preserving the history of the city, among which the Fiesta del Maíz Museum and the Casa de los Abuelos.
If you love nature, it is best that in Medellín you take a bus directly to the village of La Danta, a dream place, where intriguing marble caverns and beautiful waterfalls lie.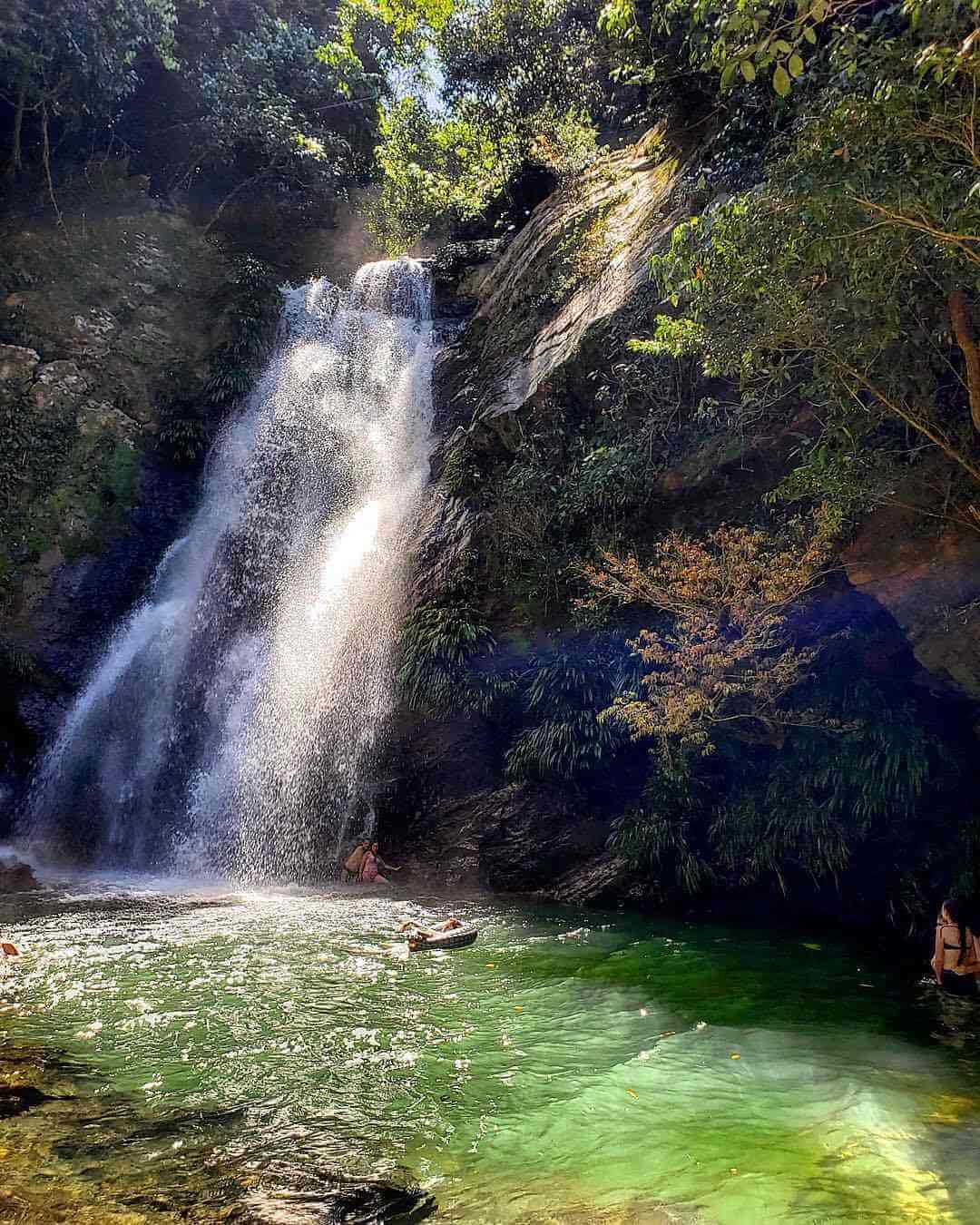 In addition, with great respect you can visit the Páramo de Sonsón, a beautiful ecological reserve on the Central mountain range at 3,350 meters above sea level, an unmissable place, where a large number of rivers and streams that feed the Magdalena River are born.
To get to Sonsón or La Danta from Medellín, you must board a bus at the North Terminal, the cost of the ticket can be obtained from $22,000 COP and the road trip can take about 3 and a half hours.
So, if you want to spend a weekend in Sonsón you can stay at Casa de Carmen.
10. SAN PEDRO DE LOS MILAGROS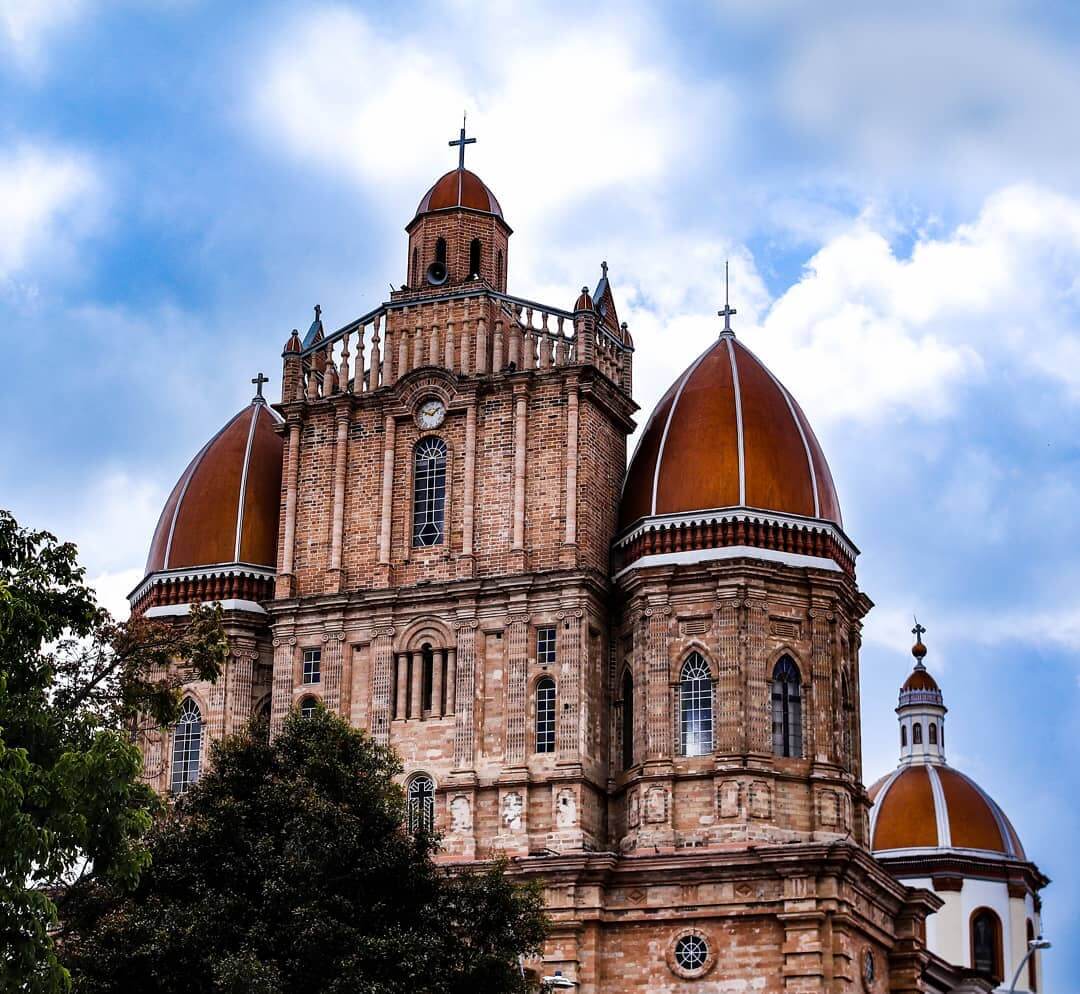 San Pedro is north of the department of Antioquia, at an altitude of 2,475 meters above sea level, and next to the municipalities of Entrerríos, Belmira and Santa Rosa de Osos, it integrates the milk route.
San Pedro de los Milagros is one of the cold weather Antioquia villages, since its average temperature is 16ºC, cool enough to walk through the town and visit the Señor de los Milagros and the main square.
The Basílica de San Pedro is itself a beautiful architectural work decorated in gold and silver, inside it retains some works of art, and a replica of Michelangelo's Pieta del Vaticano, which according to art curators, is one of the best replicas that exist in the world.
And although this beautiful little town is a very Catholic and religious place, only 1 hour away by road is the Riogrande Dam, a quiet place in the middle of a pine forest, away from the noise of the city, a destination Ideal to rest and enjoy the green landscape.
To get to San Pedro de los Milagros you must board a bus in the North Terminal of Medellín, the cost of the ticket per trip can be obtained from $6,500 COP, and the journey can take approximately 1 hour.
In San Pedro de los Milagros you can spend a quiet weekend, and stay at the Finca Hotel Nutabes or at Chalet Suizo.
Find accommodation in San Pedro
IF YOU'RE GOING TO TRAVEL TO MEDELLÍN…
And you wanted to visit some of these towns of Antioquia, it can be an excellent opportunity to stop in Medellín and take this free tour through the center, go to Arví Park and take this guided tour of the most emblematic points
So, if you plan to take a couple of days to explore the city, you can spend the night at Los Patios Hostal Boutique, Rango Hostal Boutique or Selina Hostel, all are excellent and of good price.
IN ADDITION TO THE TOWNS NEAR MEDELLÍN, YOU CAN VISIT:
15 Plans near Bogotá, Santa Marta, Filandia, Parque Tayrona, 10 pueblos de Boyacá, Barichara, Guatapé, Salento, Chocó, Colombia's best beaches, Mompox, Fin del Mundo and Colombian Amazon
See you soon!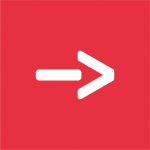 Travelgrafía
Somos un medio de comunicación que conecta viajeros amantes de la naturaleza y la aventura con historias que inspiran a descubrir la Colombia inexplorada.