The best bicycle routes to travel in Colombia
AUTHOR: Travelgrafía
Traveling by bicycle is really a very good idea, it is a cheap trip in which you exercise while discovering unique places. In this guide you will find some of the best bicycle routes in Colombia, you will know what landscapes you have to travel, where to spend the night and other tips to plan your trip by bike.
1) ANTIOQUIA
ROUTE: SANTA FE DE ANTIOQUIA – JARDÍN – JERICÓ
These beautiful towns preserve the Paisa culture intact, take the opportunity to explore its colorful streets, have a coffee in one of its main squares and take good photographs.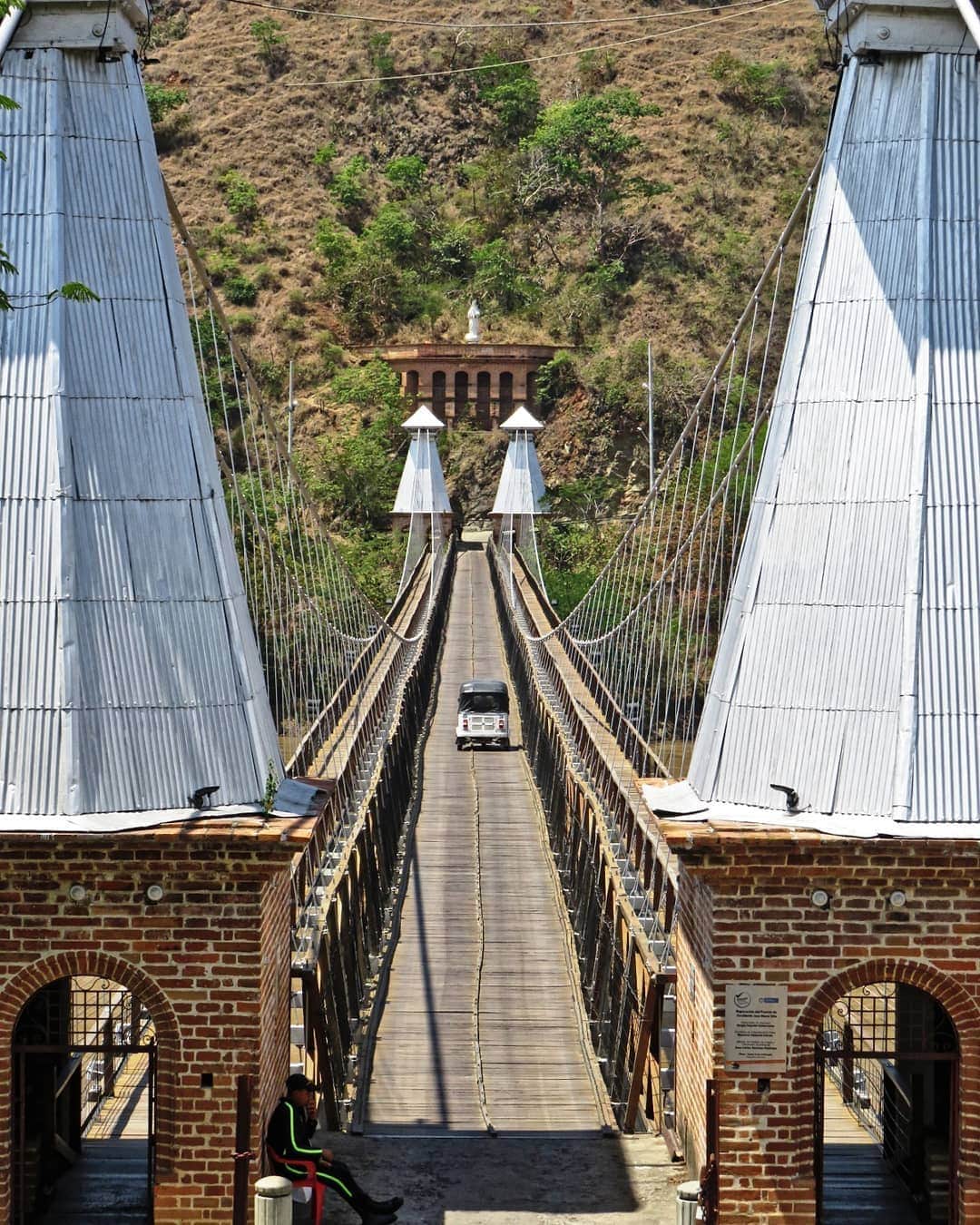 Santa Fe de Antioquia is an ideal destination for mountain biking, when you go do not forget to visit the Puente de Occidente. In Jericó climbs the Hill of clouds and in Jardín visit the recommended is to go to the Cave of the Guácharos with a local guide.
DISTANCES BY BIKE
🚲 Santa Fe de Antioquia to Jericó: 120 km approx.
🚲 Jericó a Jardín: 50 km approx.
WHERE TO STAY?
🏨 In Santa Fe de Antioquia: Green Nomads Hostel
🏨 In Jericó: Las Cometas Hostel
🏨 In Jardín: Sergeant Pepper's Hostel

-> Travel guide to Santa Fe de Antioquia
-> Guide to plan your trip to Jericó
ROUTE: CONCEPCIÓN – GUATAPÉ – PIEDRA DEL PEÑOL
Start your bike tour from the cobbled streets of Concepción, go through San Rafael, keep pedaling a little more and arrive in Guatapé.
Dare to spend a whole day in Guatapé and continue the adventure by walking up the 700 steps of Piedra del Peñol and of course you know the colorful baseboards that adorn the facades in the streets of Guatapé.
DISTANCES BY BIKE
🚲 Conception to San Rafael: 40 km approx.
🚲 San Rafael to Guatapé: 25 km approx.
WHERE TO STAY?
🏨 Close to the Piedra del Peñol: Galería Hostel or Bacoa Hostel.
ROUTE: MEDELLÍN – PUEBLITO PAISA – CERRO EL VOLADOR
In the city of Medellín a good option is to go pedaling to Pueblito Paisa. Go through parks, squares and museums of the capital Paisa, and finally finish at Cerro el Volador, one of the largest natural parks within the urban area.
Another good alternative to travel by bicycle in Colombia is to visit the Arví Park, a natural place near Medellín ideal loaded with all kinds of roads and trails that cross different landscapes such as forests, lakes and mountains.
DISTANCES IN BIKE
🚲 Bolivar Park from Medellín to Pueblito Paisa: 5 km approx.
🚲 Pueblito Paisa to Cerro Volador: 7 km approx.
WHERE TO STAY?
🛏️ In Medellín: Rango Hostel Boutique or El Alternativo.

Recommended: unexplored Antioquia.
2) BOGOTÁ
ROUTE: LA CANDELARIA – CERRO MONSERRATE
Take a walk around La Candelaria, its streets are full of art on the walls, each corner looks like a gallery. Nearby, you can visit the Plaza de Bolívar, the Gold Museum, the Botero House Museum and then climb up to Cerro Monserrate.
Near Bogota you have others to travel by bicycle, you can pedal to nearby municipalities, such as Sesquilé, Suesca, La Calera, Facatativá and Sibaté.
DISTANCES BY BIKE
🚲 La Candelaria, Cerro Monserrate: 5 km approx.
WHERE TO STAY?
🏨 Lodging in Bogotá: Aurora Hostel or Fulano Bogotá.

-> Meet: The passage of these Frenchmen through Colombian lands.
3) BOLÍVAR
ROUTE: GETSEMANÍ – SAN DIEGO
La Heroica is a city full of history, art, culture, colonial architecture and romanticism.
Take a bike tour of San Diego, one of its most traditional neighborhoods, pass through the walled city and end up in the bohemian environment of Gethsemane, but do not go without photographing its streets full of graffiti.
Take advantage of your bike tour to visit the San Felipe Castle, one of the oldest buildings in Latin America and a World Heritage Site.
DISTANCES BY BIKE
🚲 Santo Diego, Bastion of San Francisco, Getsemaní: 3 km approx.
WHERE TO STAY?
🏨 In Cartagena: Selina Cartagena
🏨 In Getsemaní: Life is Good Hostel
🏨 In San Diego: El Viajero
4) BOYACÁ
ROUTE: EL COCUY – GÜICÁN
Boyacá is definitely one of the best places to travel and obviously has one of the best routes to explore Colombia by bike, because while pedaling you will be able to enjoy rivers, valleys and the beautiful panoramic view of the Sierra Nevada del Cocuy.
In this tour you definitely have to get off the bike, stay at El Cocuy and get up early to trek in the Cocuy National Natural Park. Walk along the Lagunillas Pulpito, Ritacuba and Laguna Grande de la Sierra trails, undoubtedly one of the most instagrammable places in Colombia.
DISTANCES BY BIKE
🚲 Cocuy a Güicán: 15 km approx.
WHERE TO STAY?
🏨 In Cocuy: House Museum the Posada del Molino
🏨 In Güicán: Kabanas Kanwara

-> Plan your trip to Cocuy with this travel guide
ROUTE: TIBANÁ – JENESANO – RAMIRIQUÍ
From Tibaná you can leave in the direction of Jenesano, when you pass by, be sure to try Boyacá garullas, a type of bread made with curd cheese.
Finally, arrive at Ramiriquí and visit the area where the hieroglyphs are found on huge rocks, a true scenery of rock art.
DISTANCES BY BIKE
🚲 Tibaná, Jenesano, Ramiriquí: 18 km approx.
WHERE TO STAY?
🏨 In Jenesano: Posada la Casona
🏨 In Ramiriquí: Hotel El Endrino
🏨 In Tibaná: Hacienda Baza
ROUTE: GACHANTIVÁ – VILLA DE LEYVA – SUTAMARCHÁN – RÁQUIRA
In Gachantiva Boyacá visit the La Honda waterfall, then follow the road to Villa de Leyva, walk through its main square, and do not leave without visiting the Chocolate Museum.
Follow the road to Sutamarchán and finally arrive at Ráquira, a small town where the artisan work of ceramics stands out. There you can adventure to pedal in desert terrain on the ascent to the astronomical observatory Patio de las Brujas, a sacred Muisca sanctuary.
DISTANCES BY BIKE
🚲 Gachantiva to Villa de Leyva: 20 km approx.
🚲 Villa de Leyva to Sutamarchán: 17 km approx.
🚲 Sutamarchan to Ráquira: 12 km approx.
WHERE TO STAY?
🏨 In Villa de Leyva: Hostal Xue or Casa Beija Flor
🏨 In Gachantivá: Posada Rural Villa Rouse
🏨 In Sutamarchán: La Fogata Sutamarchan
🏨 In Ráquira: La Tenería
ROUTE: PAIPA – BOYACÁ
Meet Sochagota Lake on the route from Paipa to Boyacá, and when you finish pedaling, practice water sports such as water skiing, sailing, kayaking and canoeing.
At the end you can take a well-deserved rest in the thermal waters of Paipa, while tasting the exquisite cheese of the region.
DISTANCES BY BIKE
🚲 Paipa to Boyacá: 65 km approx.
5) CALDAS
ROUTE: BRISAS SECTOR LOS NEVADOS NATURAL PARK MANIZALES
The adventure begins at the entrance of the Brisas sector of Los Nevados National Natural Park and reaches an altitude of 4,050 meters above sea level, passing through the paramo ecosystems of this region until finally reaching Manizales.
Pedal through the steep streets of Manizales, go out to see the Cathedral Basilica of Our Lady of the Rosary, and enjoy the sweet aroma of coffee.
DISTANCES BY BIKE
🚲 Sector Brisas Los Nevados Park to Manizales: 32 km approx.
WHERE TO STAY?
🏨 In Manizales: Golden Frog Mountain Hostel o el Mirador Finca Morrogacho.
6) CASANARE
ROUTE: YOPAL – TRINIDAD OR AGUAZUL
Go through the streets of Yopal, visit the Iguana Natural Park and the Mararay Park to learn a little more about the variety of the Eastern Plains.
From Yopal to Aguazul you will enjoy the imposing landscapes formed by morichales, extensive plains, and a diverse fauna. That yes, it ascends by almost 4 km and it arrives until the viewpoint El Topacio to contemplate a llanero sunset.
DISTANCES BY BIKE
🚲 Yopal to Trinidad: 120 km approx.
🚲 Yopal to Aguazul: 29 km approx.

-> Recommended: Casanare, earthly paradise.
7) CHOCÓ
ROUTE: UNGUÍA – BALBOA – ACANDÍ – SAPZURRO
It is literal, when we told you about knowing Colombia by bike, there is no beach, river or swamp that stops you from doing it, much less in the idyllic Chocó.
Go to Sapzurro and get to know the paradisiacal Caribbean of Chocó, where you will find the archaeological discoveries of the first Spanish city in Tierra Firme: Santa María de la Antigua del Darién, or cross between beaches and Capurganá.
DISTANCES BY BIKE
🚲 Unguía, Balboa, Acandí, Sapzurro: 50 km approx.
WHERE TO STAY?
🏨 In Capurganá: Acuali Ecohostal or Hostal Capurgana.
🏨 In Sapzurro: La Diana or Hilltop hostel

-> With this guide you can plan your trip to Capurganá
8) CUNDINAMARCA
ROUTE: CHOACHÍ – LA CALERA
The route from Choachí to La Calera begins at 3,000 meters above sea level, takes you through exceptional landscapes, on the way you rest a little in the hot springs of Choachí and visit the Chingaza Natural Park.
ROUTE: SOPÓ – EMBALSE TOMINÉ
On your bike you can climb the Cerro de Pionono where you can take a paraglider and visit the Tominé reservoir.
ROUTE: CHOCONTÁ (SISGA) – SUESCA – CUCUNUBÁ
Pedal to Suesca, get off the bike for a while to get to know the Sisga reservoir and put on the gloves to climb the Suesca Rocks, the top will be your goal.
ROUTE: LA CALERA – GUATAVITA – SESQUILÉ – SISGA
If you feel capable of pedaling a demanding route, do this circuit, start recharging energies with a delicious hot water of panela in La Calera, visit the Laguna de Guatavita and in Sisga do not miss the Sisga Dam.
As you can see, Cundinamarca is one of the departments with the most routes for travelers eager to get to know Colombia by bicycle, all you need is to get ready, that the roads of bicycle tourism are at your disposal.
DISTANCES BY BIKE
🚲 Choachí to La Calera: 45 km approx.
🚲 Sopó to Sesquilé: 43 km approx.
🚲 Chocontá to Suesca and Cucunubá: 65 km approx.
🚲 La Calera to Guatavita, Sesquilé and Sisga: 60 km approx.
WHERE TO STAY?
🏨 In La Calera: Hostal San Rafael la Calera
🏨 In Suesca: Hostal Caminos de Suesca
🏨 In Guatavita: Jardín Colibrí
🏨 In Sopó: Casa Agreste Sopo
9) HUILA
ROUTE: VILLAVIEJA – TATACOA DESERT
Surely this is one of the favorite routes to get to know Colombia by bike, and it is not for less, to pedal to get to witness the magic of the Tatacoa desert, the second largest arid area of Colombia is a privilege.
A few kilometers from Villavieja you can reach the Tatacoa and its two zones, El Cuzco and Los Hoyos, unmissable destinations in Colombia. If you want to continue the adventure, spend a night in Villavieja or camping in the desert to observe the sky full of stars from the observatory or from your tent.
DISTANCE IN BIKE
🚲 Villavieja to Desierto de la Tatacoa: 8 km approximately
WHERE TO STAY?
🏨 In Villavieja: Dunas Tatacoa

-> You can plan your trip to the Tatacoa desert with this practical guide..
10) LA GUAJIRA
ROUTE: RIOHACHA – MAYAPO – MANAURE – CABO DE LA VELA
In La Guajira the adventure begins in Riohacha and your first stop is the beautiful beaches of Mayapo, where the winds blow without stopping and you can take a break to practice kitesurfing, or sail in small sailboats and windsurfing.
If you really want to travel by bicycle Colombia, you must keep pedaling stop for Manaure, meet sea salt, immerse yourself in the Wayuu culture and continue to the Cabo de la Vela that its desert landscapes await the Pilon de Azucar and the Lighthouse.
DISTANCES BY BIKE
🚲 Riohacha to Mayapo: 27 km approx.
🚲 Mayapo to Manaure: 47 km approx.
🚲 Manaure to Cabo de la Vela: 84 km approx.
WHERE TO STAY?
🏨 In Riohacha:Happiness Hostel
🏨 In Cabo de la Vela: Rancheria Utta

-> With this guide you can plan your trip to Punta Gallinas and Cabo de la Vela
11) MAGDALENA
ROUTE: MINCA – KENNEDY HILL
Following your trip along the Coast, start a new route from the green Minca, enter the mountains, rest at the San Lorenzo Station and end enjoying the incredible view of Kennedy Hill.
From the top of Kennedy Hill you can clearly see the snow-capped peaks Bolívar and Colón, Santa Marta and the entire mountain range of the Sierra Nevada de Santa Marta.
In addition, your tour will be adorned by rivers, crystalline waterfalls and the multiple species of endemic birds that are found in the mountainous forests of the road.
DISTANCIA EN BICICLETA
🚲 Minca to Cerro Kennedy: 30 km approx.
WHERE TO STAY?
🏨 In Minca: Casa relax boutique or Finca Carpe Diem
12) META
ROUTE: CHINGAZA LAGOON – SAN JUANITO – EL CALVARIO
Start knowing the Chingaza lagoon, make small pieces so that a spectacled bear or a rock rooster crosses.
On this route you can enter the Meta and see first hand the Andean topography of the Eastern Plains.
ROUTE: MESETAS – LEJANIAS – ARIARI RIVER
If you are someone who loves to finish a good bike ride on the river, prepare your bike because this route is for you.
It is that along the nearly 150 km of this route you can give you enjoy the scenery of the Sierra de La Macarena, go through the yamanes and Ariari rivers and take a dip obvious natural pools of Guejar river in Lejanías.
DISTANCES BY BIKE
🚲 Laguna de Chingaza to San Juanito: 30 km approx.
🚲 San Juanito to El Calvario: 17 km approx.
🚲 Plateaus to Lejanías: 60 km approx.
🚲 Distances to Río Ariari: 80 km approx.
13) NARIÑO
ROUTE: IMUÉS – ÓSPINA Y BUESACO – PASTO
The route of Imues that passes through Ospina and Buesaco until you reach Pasto, will allow you to know the historical heritage of Tacines and Buesaco, a picturesque village on the top of the mountain.
DISTANCES BY BIKE
🚲 Imués a Pasto: 50 km approx.
WHERE TO STAY?
🏨 In Pasto: Casa La Bohemia or New Winds boutique house
14) PUTUMAYO
ROUTE: SIBUNDOY VALLEY
Riding the bike and walking through the Sibundoy Valley is a good idea, but do it with caution and take the curves with little speed, also to appreciate the landscape you need to walk slowly and safely.
On this Putumayo route you will be in contact with the ancestral customs of the region and you will be able to meet 4 sister towns: San Francisco, Sibundoy, Colón and Santiago.
DISTANCES BY BIKE
🚲 San Francisco to Sibundoy: 7 km approx.
🚲 Sibundoy a Colón: 7 km approx.
🚲 Colón to Santiago: 6 km approx.
WHERE DO YOU HOST IN PUTUMAYO?
You can start your journey through the Putumayo from the beautiful waterfalls of the End of the World, near Villagarzón. Very close to there you can spend the night in Huaca Huaca Hostel or in the Samay Hostel.
15) QUINDÍO Y RISARALDA
ROUTE: SALENTO – PEREIRA – SANTA ROSA DE CABAL
On the way you will find coffee landscapes, the Otún River, you will meet the wax palms in the Cocora Valley and you can finish the trip with a relaxing bath in the Santa Rosa hot springs.
DISTANCES BY BIKE
🚲 Salento to Pereira: 40 km approx.
🚲 Pereira to Santa Rosa de Cabal: 15 km approx.
WHERE TO STAY?
🏨 In Salento: Casa Hostal Lili or Coffee Tree Boutique.
16) TOLIMA
ROUTE: MURILLO – SANTA ISABEL
In Tolima you can visit Santa Isabel, the municipality located in the highest part of the Central Mountain Range.
When you are there, take advantage of the time and go up to the Nevado Santa Isabel, pass by some of the lagoons of glacial origin and the pools of thermal waters.
ROUTE: MELGAR
On the Melgar route you can go mountain biking and get ready because on the way you will pass through forests, steep basins, rapid descents and hard ascents through narrow roads and demanding circuits.
ROUTE: IBAGUÉ
The Combeima canyon is perhaps a good place to pedal, observe the frailejones, fog landscapes and the imposing Nevado del Tolima.
DISTANCES BY BIKE
🚲 Murillo to Santa Isabel: 45 km approx
🚲 Melgar: 45 km approx.
🚲 Ibagué to the Combeima Canyon: 12 km approx.
WHERE TO STAY?
🏨 In Murillo: Hostal Wuandra
🏨 In Ibague: Bahareque Hostal
17) VALLE DEL CAUCA
ROUTE: NATIONAL PARK NATURAL LAS HERMOSAS
Las Hermosas Natural Park is a mountain corridor that is located between the municipalities of Palmira, Tuluá, Buga, Cerrito and Pradera, in Valle del Cauca, and in the Tolima it is shared by the municipalities of Chaparral and Rioblanco.
Las Hermosas Park has more than 300 lagoons of glacial origin, is made up of the páramos of Domínguez and Pan de Azúcar and its trails lead to the natural reserves of El Pailón and La Palma.
You can start your tour in Cali, go through Palmira, take the road to Tenerife and finally the road to Pan de Azúcar.
Take the road to observe a large number of endemic and migratory bird species, or maybe it is your lucky day, you may see a spectacled bear, a puma or the rabbit deer by far.
ROUTE: CALI
Take a tour of the Boulevard del Río, get to know the iconic Ermita Church of Cali, pedal a little more and reach the Gato de Tejada and admire the other cats that give life to the place.
Cycle tour around the emblematic neighborhood of El Peñón and finally climb the hill of San Antonio, there try some "empanada", quench your thirst with a "lulada" and recover calories with a delicious "marranita".
DISTANCES BY BIKE
🚲 Cali to las Hermosas Natural National Park: 70 km aprox
🚲 Tour of the River Boulevard, Gato de Tejada, El Peñón and San Antonio: 4 km approx.
WHERE TO STAY?
🏨 In Cali: Caelum Hostel or Magic Garden House
TIPS FOR TRAVELING IN BIKE IS SUCCESSFUL
To make your trip as safe as possible, always leave accompanied by a group of cyclists, comply with traffic regulations, bring some snacks, pack a bag for your trash and have your safety equipment at hand.
To finish this account of the best routes to travel by bicycle, you have to know that in Colombia almost any road is used to ride a bicycle, so your favorite route may be here, but this is just a short summary, it depends on you as far as your path goes.
If you want to receive more useful information about places to travel through Colombia and follow closely the updates of this travel blog, do not hesitate and register now!
Thanks to the guys from Letsgocariño for the cover photo!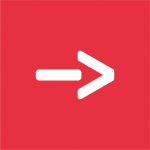 Travelgrafía
Somos un medio de comunicación que conecta viajeros amantes de la naturaleza y la aventura con historias que inspiran a descubrir la Colombia inexplorada.