How I managed to travel with a chronic disease
AUTHOR: Diana Marroquín Gómez
In the year 2004, I was diagnosed with Ulcerative Colitis a disease that maybe for a learning purpose stayed with me to live together till death do us part.
Is defined as a <<chronic intestinal disease associated to an excessive immune response, which produces continuously lesions in the large intestine (colon) with varying degrees of severity>>.
A patient with ulcerative colitis –among many other symptoms- may experience a permanent feeling of tiredness, emergency episodes (incredible urge to poop), overwhelming abdominal pain that weakens and can result in rectal bleeding and sometimes there is no relief at bedtime.
All these pains aren't visible to the naked eye and can interfere with your dreams of freedom.
For years, I presented a number of physiological and psychological changes like insecurity, stress, uncertainty, anxiety, depression, and isolation.
Today i work building an emotional and spiritual healthy lifestyle, i enjoy doing meditation, i accept my organism and above all, i enjoy and love to travel.
When it comes to travel, a patient with ulcerative colitis cannot feel self-pity, the patient must develop the skills to feel a strong human and must be adapted to circumstances of the manner, time and place.
That is why I have decided to make a list with 10 useful tips that will be of great help for a patient with a chronic intestinal disease.
TIPS FOR TRAVELING WITH A CHRONIC INTESTINAL DISEASE
1. LOAD A CARTRIDGE WITH HYGIENIC PAPER
Forget about everything except take one with you at hand, it will be your best friend on the trip, it does not matter that you are in the best moment of your illness.
2. BECOME A GEO-BATHROOM LOCATOR
Locate the closest to your destination, or upon arrival recognize where you can enter a bathroom nearby.
3. CARRY A MONEY COVER OR SMALL BILLS
Have coins at hand, they will be very useful, if they do not lend you a bath you will have to pay to enter one.
4. KEEP CALM
If you know how to meditate do it, otherwise learn how to do it or try whichever relaxation technique. This will help you a lot in the middle of the trip with the emergency episodes, when there's no a toilet nearby when the people don't let you use the toilet, or just when you can't stand it anymore.
5. BREAK TABUES
If you travel with a group of friends, with your partner, or good, if you do not travel alone and these people do not know about your illness, explain briefly what it is and what help you need if you need it.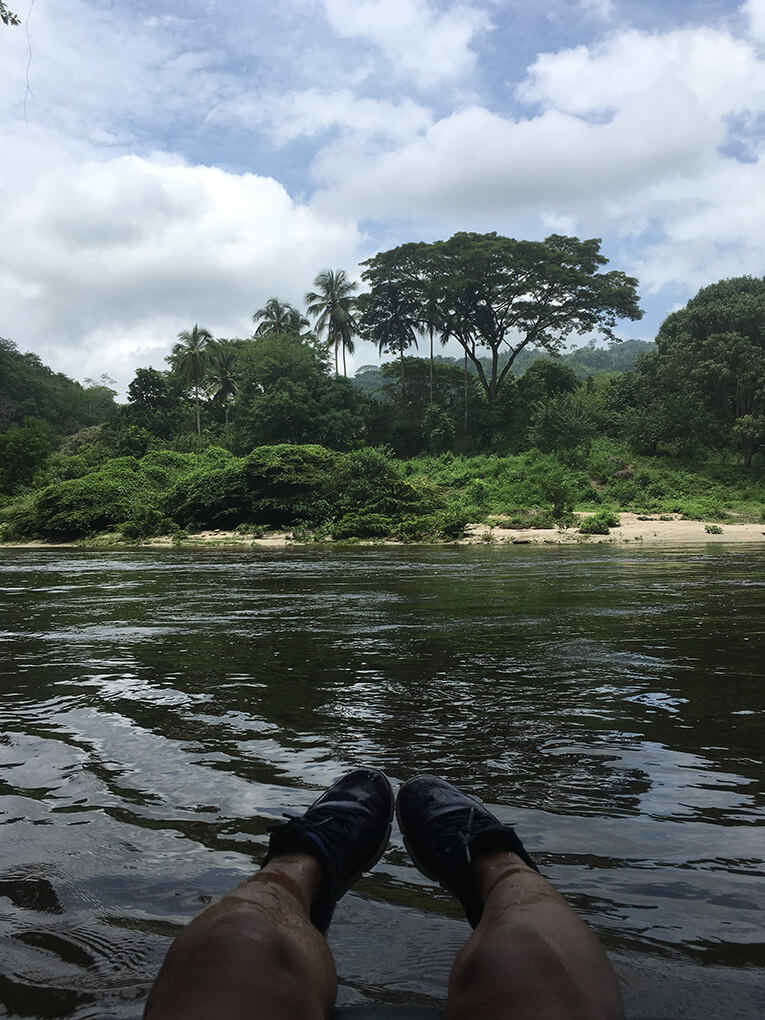 6. MENTALIZE AND ADAPT TO THE CONDITIONS OF THE PLACE
If your travel destination is a place of luxury and comfort, relax. But if it is an off-road trip, adapt, maybe there are no clean toilets or your liking, however you will feel like entering and you should do it.
7. ENJOY YOUR JOURNEY TO THE MAXIMUM AND MAKE IT UNFORGETTABLE
Forget the limitations, you will be able to perform many activities just like anyone else.
8. TAKE YOU WITH HUMID TOWELS
The disinfectants, they will help you clean some dirty toilet.
9. CARING FOR FOOD
Although each person detects that food causes intestinal inflammation, it is worth noting that before each trip you do not eat foods that contain high fat content or refined sugars, flours, dairy products, spicy drinks and sodas.
10. MUSIC AS A THERAPY WILL MAKE YOU VERY WELL
A good playlist will keep your thoughts scattered and the desire to enter a bathroom will be relegated.
And seriously, they do work, at least they have helped me.
Before travel try to investigate a bit about the destination place, analyze the possible risks and make a list of needs and you will see that the travel won't cause you anxiety.
If you are reading this but you are not a patient diagnosed with Ulcerative colitis or any other intestinal disease, I ask you to please show your worry at the needs of the others and share your toilet whenever you can.
If after reading these tips you want to make a trip to Colombia, you can start in Monguí, one of the most beautiful villages in Colombia, close to the Oceta páramo, the most beautiful in the world.
Also, if you feel indisposed and can not climb the Ocetá wasteland, the good side is that you can stay in Monguí, visit it and know the history of this place. Here is a travel guide if you are interested in planning your trip.
Diana Marroquín Gómez
Soy un poco abogada, un poco sensible, un poco de todo y una amante más de los viajes.