Holy Week in Colombia: 10 destinations 2020
AUTHOR: Travelgrafía
If you are wondering where to travel during Holy Week in Colombia?, you arrived at the place it is! In the next lines you will discover 11 incredible destinations, full of nature and of course magical places of Colombia.
These are our 11 destinations to discover Colombia in Easter 2020:
1/10 SAN AGUSTÍN ARCHAEOLOGICAL PARK, HUILA
WHAT TO DO AT SAN AGUSTÍN ARCHAEOLOGICAL PARK?
Definitely if you are near Huila, you can not leave without visiting the Archaeological Park of San Agustín, visit the Bosque de las Estatuas where there are tombs that seem to be from beyond, figures carved in volcanic stone, and numerous pre-Columbian remains scattered among several sites.
Within the archaeological park you will find the largest collection of religious monuments and megalithic sculptures of South America. A place declared by UNESCO as a World Heritage Site.
After your adventure in the park, you can visit the viewpoints of Alto de la Chaquira in the Magdalena Valley or Alto de Lavapatas.
If you have energy and time left, you can get to know the beautiful waterfalls such as Salto de Bordones and the Salto de Mortiño, and of course! the Magdalena River Strait.
Admission fees to the San Agustín Park: General $25,000 COP. They only receive Colombian pesos and in cash.
WHERE TO STAY IN SAN AGUSTÍN?
In case you need a comfortable, safe and close to the park, you should spend the night at Masaya Hostel San Agustín, undoubtedly one of the best in the region.
2/10 PALOMINO, LA GUAJIRA
WHAT TO DO IN PALOMINO?
Palomino is a place that offers many plans to do, from sitting to watch a sunset, surfing, spend a night out on the beach or spend your Easter meditating, are some of the things you can do in this Caribbean beach.
But undoubtedly one of the most recommended plans in Palomino is the Tubing by the Palomino River or Don Diego.
The Tubing is basically like this: rent a tire and hire a person to take you on a motorcycle to the nearest place where you can leave, from this place you will have to ascend and descend through the mountains to reach the river.
When you get to the river, throw the tire into the water and jump straight, let yourself be carried by the river current on the tire, enjoy the journey, the silent sound of the jungle.
And surprise yourself with the end, because you will reach the mouth where the Palomino river meets the sea.
The floats can be easily rented in the town of Palomino from $50,000 COP, or if you prefer to go to the safe you can book your adventure at awake.travel from $60,000 COP.
WHERE TO STAY IN PALOMINO?
A hostel with great atmosphere and spectacular views of the Sierra Nevada de Santa Marta, is the Dreamer hostel, there you can get shared rooms from $50,000 and private for two people from $180,000 COP.
If you want to know how to get to Palomino look at this mini guide that explains what you should know, or a very good idea is to download this eBook that contains more than 90 destinations in Colombia.
3/10 QUEBRADA LAS GACHAS, SANTANDER
WHAT TO DO IN QUEBRADA LAS GACHAS?
La Quebrada las Gachas is located around Guadalupe, in the department of Santander.
To get to the Quebrada de las Gachas from Bogotá, you will have to go first to the municipality of Oiba, from where you can get for $7,000 COP a van that will take you to Guadalupe.
From Guadalupe you will have to walk about 1 hour to get to this beautiful river of red color, a color given by the rocks and an oxide that makes the stream look red.
The natural Jacuzzis that form in the Quebrada las Gachas can reach from 1 to 3 meters deep, so be careful when you key in them, we do not want you to ruin your Holy Week in Colombia.
WHERE TO STAY IN GUADALUPE?
In Guadalupe you can find farms and camping areas very well maintained, one of them is the Portal de Don Luis, a beautiful farm that offers tents for camping from $25,000 and private rooms from $35,000 COP.
4/10 CHINGAZA NATIONAL NATURAL PARK, CUNDINAMARCA
WHAT TO DO AT THE CHINGAZA NATURAL PARK?
If luck has accompanied you throughout your life and you believe in the power of good vibes, possibly during your Easter holidays, you can see in the Chingaza Park a family of spectacled bears, white-tailed deer, some tapirs and even the condor of the Andes.
The journey through the Páramo is very calm but also very cold, here rest more than 60 lagoons that supply more than 80 percent of the water resource that Bogota receives.
The Chingaza National Park has 3 entrances, the first is accessed from Guasca, the second from La Calera, and the third option is to enter through the municipality of Fómeque.
If you want to travel to Chingaza Park, remember that you must always be accompanied by a certified guide and that the best thing you can do is go on one of the tours that Minga Expeditions regularly organizes.
5/10 TUPARRO NATIONAL NATURAL PARK, VICHADA
WHAT TO DO IN TUPARRO?
Within this unexplored park you can visit the ravine of Maypures, declared by Alexander von Humboldt as the eighth wonder of the world in 1800, and home to a rock called the rocker because it does not move regardless of the strength of the current of the River Orinoco.
On your trip to Tuparro do not forget to also pass through Caño Lapa, a place of transparent waters whose plants give it a green color. Can you imagine taking advantage of Holy Week to go meditate on these rocks?
And for nothing in the world, forget to take your camera, here species such as the butterfly tiger, the howler monkey, the zaino, the tapir, the pink dolphin, the otter, and around 325 species of birds, 17 of reptiles and 26 of fish, and maybe you'll meet one of them.
Traveling to El Tuparro Park on your own is very difficult, almost impossible, so you should always look for a trusted agency that makes expeditions that include food and lodging.
Keep in mind that in Awake.travel you can find very complete plans for Tuparro Park.
6/10 THE CAVE OF THE GUÁCHAROS PARK, HUILA AND CAQUETÁ
WHAT TO DO IN THE CAVE OF THE GUÁCHAROS PARK?
Definitely visit the Natural National Park Cave of the Guácharos is for adventurers who are willing to walk, climb and cross rivers with the help of ropes and pulleys.
In short, it is a destination for trek lovers.
It would be great to spend your Holy Week in the Cave of the Guacharos, hiking, caving, photography and wildlife observation.
This park occupies more than seven thousand hectares surrounded by forests, among hills, mountains, slopes, canyons, valleys, caves, natural bridges, waterfalls and underground streams.
To get to the Cave of the Guácharos you can do it from the municipality of Pitalito in the department of Huila, then you must reach the municipality of Palestina and finally the town of Mensura, where the journey starts.
To enter the park you must do so in the company of a guide from the Fundación Cerca Viva or Corpoandakies, two rural communities authorized to operate and offer the camping service within the park.
Reservations: (+57) 312 509 5275 and (+57) 321 216 5419
7/10 NATURAL NATIONAL PARK URAMBA BAHÍA MÁLAGA, VALLE DEL CAUCA
WHAT TO DO IN BAHÍA MÁLAGA?
Although the main tourist attraction of the Bahía Málaga National Natural Park is the sighting of humpback whales, there are also more plans to be made on its incredible beaches.
In Bahía Malaga you can go trekking or aquatic hiking through the mangroves, tour the park, oxygenate and recharge your body of the energy provided by nature.
But you can also visit the Cascada la Sierpe, a spectacle that surprises with its 2559 inches high, it is one of the three waterfalls that are in this place.
To get to the Uramba Bahía Málaga Natural Park you can depart from Cali and go to Buenaventura, there you go to the dock and the company Bahia Mar takes you by boat for $70,000 COP back and forth.
WHERE TO STAY IN BAHÍA MÁLAGA?
Within the PNN Bahia Málaga, the only lodging you can find is Pacífico Hostel, a very, very fun place, from where you can take some tours through the park or simply relax on the beaches that surround it.
Another beach in the Pacific that is crazy and is very close to Bahia Málaga is La Barra.
8/10 SANCTUARY OF FLORA AND FAUNA IGUAQUE, BOYACÁ
WHAT TO DO IN IGUAQUE?
Inside the park a 10-kilometer hike awaits you to the high part of the moor, where the Iguaque Lagoon lies, you decide if you dare to walk them.
To make your trip to the SFF Iguaque a complete plan for Easter, we recommend that you stay a few days before in Villa de Leyva and from that beautiful Heritage Town you go to the sanctuary.
Visiting the Iguaque lagoon is the closest thing to living a purifying experience, surrounded by indigenous culture and traditions, it is a true space of peace in every sense of the word.
WHERE TO STAY IN IGUAQUE?
Inside the Iguaque Flora and Fauna Sanctuary you can find some camping areas and cabins managed by Naturar, whom you should contact if you want to spend the night inside the park.
Otherwise, if you are only going to spend the afternoon, you can stay at Villa de Leyva in the Hostal Magma, a very bohemian hostel, where you can find rooms from $25,000 COP.
9/10 GUANE, SANTANDER
WHAT TO DO IN GUANE?
Walking through its cobblestone streets surrounded by dirt houses, visiting the fossil museum and crossing the Royal Road, will make you feel that this Santander town would be frozen in time.
And maybe it is frozen in time, because here it breathes a peaceful atmosphere, it seems a haven of peace.
Perhaps one of the best plans for Easter in Colombia, is to travel to Barichara and walk the old Camino Real de Lengerke to the quiet village of Guane.
WHERE TO STAY IN GUANE AND BARICHARA?
Guane for being such a small town has few alternatives to spend the night, but among the few it has is La Patagonia de Guane.
If you are spending the night in Barichara, an excellent option is Hostal Casa Nacuma, this has rooms from $35,000 COP.
10/10 PUERTO NARIÑO, AMAZONAS
WHAT TO DO IN PUERTO NARIÑO?
In the municipality of Puerto Nariño if it is difficult to decide what to do, its varied adventure options may make you want to do all of them at the same time.
Only 15 minutes away you can visit the Mundo Amazónico Ecological Park, an environmental interpretation center that has collections of endemic and fruit plants from the Amazon.
You can also see the largest lotuses in the Amazon and walk the streets of a town where there are no cars.
You can also take a boat trip for 45 minutes leaving from Leticia, to visit the Monkey Island and look for pink dolphins in the Tarapoto Lakes.
And finally, but not least, you can enter the PNN Amacayacu, one of the most jungle and unexplored national parks in Colombia.
Finally, go to the Tanimboca Reserve that offers ecotourism activities.
WHERE TO STAY IN PUERTO NARIÑO?
The Naineku Lodge organizes trips to the PNN Amacayacu and night walks through ecological trails and through swamp ecosystems, appreciating the variety of trees, medicinal plants and different types of flowers.
With this list of destinations we hope we have given you enough inspiration to have decided the place to go during Holy Week in Colombia.
In any case, do not forget for nothing in the world that on your trip you must respect the vegetation and the habitat of all species, do not carry plastic bags, return all your garbage and do not make bonfires, the last thing you want is to cause a fire forest.
NEED MORE IDEAS FOR YOUR HOLY WEEK TRIP IN COLOMBIA?
We have what you are looking for, look at it here.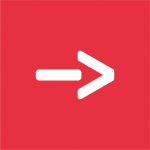 Travelgrafía
Somos un medio de comunicación que conecta viajeros amantes de la naturaleza y la aventura con historias que inspiran a descubrir la Colombia inexplorada.