4 BABYS TO GIVE YOUR BODY SOME VITAMIN SEA
AUTHOR: Travelgrafía
Because we know everything gets better with a swim in the sea here we show you 4 beaches to give your body vitamin sea:
It is one of the most impressive and beautiful places of Colombia; here the barren desert is coexisting with the waters of the Caribbean Sea is located 3 hours from Rioacha and is really easy to find transport to get there.
On the road you can stop in Uribia which is consider the indigenous capital of Colombia, once you are there take advantage and go to the biggest salt complex of Colombia (Manaure) there you can learn about the process of the salt.
Once you are in Cabo de la Vela you can sleep in a 'chinchorro' (a type of hammock really cool to rest) or also in rooms (that are difficult to find) but the rancherías (ranches) offer you the hosting service, from there you can appreciate the orange colors of the sunset as well as the spectacle of the sunrise.
Now you have spent some money and time going there spend a bit more and go meet the northernmost point of South America
You can get there from Medellín, Nuquí is popular because of the Choquibtown song if you haven't listened to it run and do it!
If you like the quiet plans you can go to the natural pool of limestone, the water has a pleasant temperature and will help you to disappear the back pain (probably product of the debts)
If you consider yourself more adventurous you can surf, ideally in beaches like Playa Terquito, Pico de Loro, Playa brava among others. In addition, you can practice kayaking, diving, torrentismo (a type of rappel in waterfalls), climbing and hiking.
The most important thing is, no matter what you like if you don't go whale watching is like you've never been in Nuquí, for real we are not lying.
Leaving aside the drama in which has been involved because of its temporal close, Jhonny Cay is the best place to appreciate the sea of 7 colors, the weather is around 27 º C the whole year, reason why you can enjoy a great swim, dive, sleep, tastes the typical food, or just chill.
*Note: Recently it was forbidden the use of coconuts to serve drinks and cocktails. Hopefully, this doesn't end in a disproportionate use of plastic.
You can get Jhonny Cay by motorboat from San Andrés, and if you are not bad negotiating you can find a good price for a package that includes a visit to the islet.
Among its main beaches are Nuguanje, Playa Cristal, Bahía Chengue, Bahía Concha, La Piscina and Cabo San Juan del Guía, all of them Works from 8am to 5pm.
Its beaches contrast with the mountains of the Park, the White sand is a real massage for the foots, in Neguaje you can find the biggest waves as well as shoals of fishes near to the shore and a lot of chorales.
To get those places you can go by motorboat from Santa Marta or Taganga, but if you really want to live the adventure then you should access from one of the entries of the Tayrona Park.
Important: When you get there (or in any other beach) remember to act sustainably, don't get dirty the sea or the beach, minimize your trash and deposit it in the provided places, respect the schedules of the beaches, ahhh! And lastly take a lot of pictures, for serious! When we say a lot is a lot so that you can share the best of them with our Instagram community.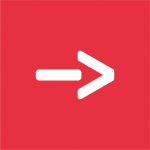 Travelgrafía
Es un medio de comunicación que conecta viajeros amantes de la naturaleza y la aventura con historias que inspiran a descubrir la Colombia inexplorada.