The 20 most instagrammable places in Colombia
AUTHOR: Travelgrafía
We have all thought of visiting that place in particular to get the perfect photo, the one with which we can be the envy of all our friends and followers on Instagram, so here we show you the most instagrammable places in Colombia.
1/20 SANCTUARY OF LAS LAJAS, NARIÑO
A church with a Gothic style built on the Guáitara River Canyon, and located near Ipiales between the cliffs of the Andes mountain range.
Undoubtedly, recharging yourself with faith is not a bad idea to continue your trip through the most instagrammable places in Colombia.
2/20 NATIONAL NATURAL PARK TAYRONA, MAGDALENA
Tayrona's beaches are terrific, you can visit any of them, Neguanje, Playa Cristal, Chengue Bay, Concha Bay, La Piscina and Cabo San Juan del Guía, all from 8am to 5pm.
If your travel time is very limited, calm, because here there are camping areas where you can spend the night and sleep with the sound of the waves of the sea.
Also here we have a guide to travel to Tayrona and not fail in the attempt.
3/20 PUNTA GALLINAS, LA GUAJIRA
One of the most coveted destinations by nationals as well as foreigners is La Guajira especially Punta Gallinas, because here where the sun heats up strongly and the wind feels like a blast, the energy transmits something special.
Visit the Cabo de La Vela where the Sugar Pylon is located, the rancherías and the hills of salt that are reflected in wells of water in Manaure. Keep going up to Punta Gallinas and do not miss the Macuira National Natural Park.
4/20 MINCA, MAGDALENA
If you want to show off your travels, you definitely have to put Minca on your list of most instagrammable places in Colombia.
This small coffee town in the heart of the Caribbean region is located 14 kilometers southwest of Santa Marta. It's up to you if you want to take a photo so naked.
Stay a couple of nights at Casa Elemento or at Casa Loma Minca, spend the days among gorges and natural waterfalls and obviously trek through the Sierra Nevada de Santa Marta.
5/20 SIERRA NEVADA DEL COCUY, BETWEEN BOYACÁ AND ARAUCA
What landscapes leave us this pair of travelers.
If you do not have much to travel to the beaches, we suggest you visit this mountain range where you can find lagoons, páramos and the emblematic Pulpit of the Devil, one of the most instagrammable places in Colombia.
You can plan the trip to Cocuy with this guide
6/20 VALLE DEL CÓCORA, QUINDIO
Maybe you do not travel with your pet like the guys from @abori.gen, but believe us, in Salento beautiful dogs abound and maybe you can take a similar or almost equal photograph to this one.
Without a doubt, the Valle del Cócora is one of the places that should be on your travel list through Colombia, its wax palms beyond being one of Colombia's instagrammable plants are a unique natural resource that we all must respect.
-> Hostels near the Valle del Cocora: Ciudad de Sergobe and Mochila Hostel Salento.
7/20 SAN BERNARDO ARCHIPIÉLAGO, BOLIVAR
If your thing is the beach, the sunsets, the sea and a lot of rest, you will have gone to the right place when you get to the San Bernardo Archipelago..
Believe it, those dreamy photos are real, and you can also get yours, it's just a matter of waiting for the perfect moment when the sun goes down in the distance, a great natural light.
8/20 PÁRAMO DE CHINGAZA, CUNDINAMARCA
A natural paradise near the capital of Colombia that promises to be a relief to the spirit of the city.
It is the second largest place in Colombia and says that its lagoons harbor submerged treasures, we do not know, but we are sure that it is the refuge of a great wealth of fauna and flora.
Another of these beautiful sanctuaries in the moor of Santurbán, a jewel among the santanderes.
9/20 NUQUÍ, CHOCÓ
The beaches and the jungle of Nuquí. A lot of time to play with your photos, here you can surf and only 3 steps are enough to pass the immense sea to thick jungle.
In Nuquí the dream of sailing in canoes among mangroves, visiting waterfalls by the sea and bathing in wells with crystal clear waters was fulfilled.
10/20 THE NEVADOS NATURAL NATIONAL PARK
Get ready very well before descending to Los Nevados National Park, know what you like adventure, do it, but without taking risks.
Hiking, and observing the wildlife are some of the planes but yes, once you are up, take the best photos of your life.
11/20 SANTA ROSA DE CABAL THERMAL SPRINGS, RISARALDA
One of the most instagrammable places in Colombia that deserves to be visited by the Thermal Springs of Santa Rosa de Cabal. A trip that will leave you an authentic postcard like the one that has been taken @pola_unique.
🏡 A hostel: Coffee Town Hostel Santa Rosa
12/20 ISLA MÚCURA, BOLIVAR
A perfect place for two, or for one, in any case, its beautiful beaches, always framed, perfect in every photo, tomes and are the best resource to be the envy of a traveler.
Well, that's what I feel when I see the photo of this traveler, who inspires the calm of a pleasant day.
13/20. GUATAPÉ, ANTIOQUIA
You see, the colors always brighten the photos, and in this little town every street, every door lends itself to the perfect photo.
It is like a trip 2 for one, because very close is the Piedra del Peñol, which after climbing its almost 700 steps has a privileged view of the entire reservoir.
Lodging near Piedra del Peñol: Galería Guatape or Bacoa Hostel
14/20. UNIQUE NATURAL AREA LOS ESTORAQUES, NORTE DE SANTANDER
Traveling to Playa de Belén will leave you with authentic photos like those of Andrea and Samir, a couple of traveling bloggers who left an incredible record of their passage through the Estoraques.
I'm not pushing you, but apparently it's better to travel in company, yes, train very well in your partner so you can get the best memories of the trip.
15/20. TATACOA DESERT, HUILA
In a desert that is not his own but that seems to be, Antonio has taken a photo of what we call instagrammable places.
Its privileged location in the perfect scenario to enjoy the astrological phenomena, if you are a novice in the subject, do not hesitate to go to the astronomical observatory.
-> Recommended: Guide for your trip to the Tatacoa Desert
16/20. TOCHE, TOLIMA
The wax palms of the Cocora Valley are not the only beautiful ones in Colombia, in Toche there is also the setting for a dream photo.
17/20. CRAB CAY, PROVIDENCIA
Every effort deserves its reward, this traveler who traveled to Providence, climbed to the top of Cayo Cangrejo and may he have the luxury of capturing this quiet moment.
18/20. BARICHARA, SANTANDER
Some have verified that this beautiful colonial town is a dream. Going through its colorful streets and flower arbors that look like another time, will make you want to take a picture on each stage.
19/20. CARTAGENA, BOLIVAR
Every corner of Cartagena and in space the Getsemani neighborhood keeps a story to tell and we would all like to be part of it.
These travelers know that they can enjoy every corner to save on their Instagram the best memories.
With so much art on the street it is better to spend the night in Getsemaní and you taste many, but many photos.
20/20. LA CHORRERA, CUNDINAMARCA
@Davidviajero_ if you know how to take advantage of each space, without a doubt an inspiring waterfall full of contrasts that leaves an enviable photo for posterity.
These 20 places are just a small sample of the amount of instagram places in Colombia, you can start your journey through unexplored corners and find extraordinary destinations.
-> Follow us on Instagram and share your best photos with the travel community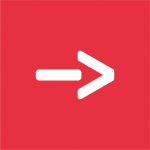 Travelgrafía
Somos un medio de comunicación que conecta viajeros amantes de la naturaleza y la aventura con historias que inspiran a descubrir la Colombia inexplorada.