Photography challenge # 1 Churches
AUTHOR: Travelgrafía
We tested the photographic skills of our Instagram followers and we challenged them to show their best photographic records of churches.
At the beginning, we were going to choose 10 pictures that from our point of view represent the cultural, historic and architectonic richness of Colombia, but incredibly we receive a lot of great works from professionals and amateur photographers, so it was inevitable raise the quota to 20 pictures.
Well, without further ado these are the pictures selected:
We love that the travelers appropriate of its spaces and that through photography leave evidence of those little secrets that our country keeps for all those who venture to know it.
If you want to participate in the next photography challenge follow us on instagram, we have challenges every 15 days so dare to share your work with this community of travelers and crazy about Colombia, together we will discover the unexplored Colombia.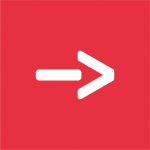 Travelgrafía
Es un medio de comunicación que conecta viajeros amantes de la naturaleza y la aventura con historias que inspiran a descubrir la Colombia inexplorada.