Global big day Colombia
AUTHOR: Travelgrafía
You as a traveler may not be an expert in birds and find it difficult to participate in the Global Big Day that was held on May 5, since in this global competence you must go out to watch birds for 24 hours and then register the species in a platform with technical information that you may not know.
-> SPOILER: Colombia champion of the Global Big Day 2018
WHAT IS THE GLOBAL BIG DAY?
The Global Big Day is a world day dedicated to bird watching, throughout that day, birdwatchers from all over the world leave massively to register the greatest number of bird species.
But do not be discouraged, take advantage of this type of competition as a good reason to go out to birch, learn something new and have new adventures in the mountains, jungles, seas and rivers that exist throughout Colombia.
Look at some of the birds in Colombia that you can portray with your camera:
1/10 THE TAGANGA RUBICUNDA CAN BE RECOGNISED BY ITS GOLDEN YELLOW COLOR IN THE HEAD AND RED IN THE FACE.
2/10 BARBUDITO PARAMUNO CAN BE FOUND ONLY IN THE ORIENTAL COLOMBIAN ANDEAN RANGE.
3/10 POLLA SABANERA, SHE SUBMERGES IN THE WATER TO SCAPE THE PREDATORS.
4/10 INCA BUCHIDORADO, TYPICAL COLIBRI FROM THE EAST COLOMBIAN MOUNTAIN RANGE.
5/10 CHIRRIADOR CUCARACHERO DE PANTANO, SMALL BIRD ENDEMIC IN BOYACÁ AND CUNDINAMARCA.
6/10 CALZONCITOS COBRIZO, CAN BE FOUNDED IN COLOMBIA AND VENEZUELA ITS SPECIES IS ALMOST UNDER THREAT.
7/10 BÚHO LISTADO, WITH MEDIUM SIZE, LONG FEATHERS THAT LOOK LIKE HAIR IN ITS HEAD APPEARING TO BE EARS.
8/10 INCA NEGRO, THIS COLIBRI IS CONSIDERED TO BE ENDANGERED BECAUSE OF THE CUTTING AND BURNING OF FORESTS.
9/10 BIENPARADO ANDINO, LITTLE KNOWN SPECIES IS NOCTURNAL AND DURING THE DAY STAYS STILL.
10/10 ÁGUILA PARAMUNA, ONE OF THE BIGGEST PREDATORY BIRDS THAT LIVE IN THE HIGH MOUNTAINS OF COLOMBIA.
This small sample is a good example of why Colombia in 2017 rose for the first time with the title of champion of the Global Big Day. At that time of the 1,921 recorded species that inhabit Colombia, 1,486 were observed within 24 hours of the competition. Tremendous feat!
COLOMBIA CHAMPION OF THE GLOBAL BIG DAY 2018
Colombia retains the title of champion of the Global Big Day thanks to the 1,547 species that were registered in the 24 hours of the competition, quite a feat given that this figure represents about 80% of the birds that inhabit the country.
In the Valle del Cauca, Antioquia, Risaralda, Meta, Tolima, Putumayo, Cundinamarca, Boyacá and Caldas were recorded more than 500 species in a single day, a figure that in the world was only exceeded by 13 countries.
If you want to consult in detail the results of the Global Big Day you can do it in ebird.org and if you are interested in knowing some of the best routes for hiking and birdwatching in Colombia, click here.
So you know, if you are not an expert in birds, do not worry, join the trend, go out to browse, take some good photos and share the best ones with Instagram with #travelgrafia. And if you are an expert in birds, participate in the 2019 edition and help us to retain the championship!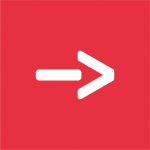 Travelgrafía
Somos un medio de comunicación que conecta viajeros amantes de la naturaleza y la aventura con historias que inspiran a descubrir la Colombia inexplorada.