Should I get vaccinated against the yellow fever in Colombia?
AUTHOR: Travelgrafía
If you are programming a travel for the unexplored Colombia, as long as you are sure that you are in the safe place of Colombia. Luckily here you will find out.
1. THERE ARE YELLOW FEVER OUTBREAKS IN COLOMBIA?
At the end of 2016 were confirmed in laboratory 7 cases, however in the course of the year there is any case confirmed, but take it easy this is a sylvatic illness and it hasn't come to the urban areas, therefore it is important to take the prevention measures.
2. DURING MY TRIPS, IS MANDATORY TO BE VACCINATED AGAINST YELLOW FEVER AND CARRY THE CERTIFICATE?
According to the Ministry of Health the vaccine against yellow fever it is not mandatory for Colombian people is just an advice for those who travel to places they deem at risk.
On the other hand, travelers coming from Brazil, Angola, the Democratic Republic of the Congo and Uganda, who have the same requirements as the International Certificate of vaccination against yellow fever because Colombia may be eligible for entry into Colombia or during Check-in.
3. SO, WHAT DO I DO, VACCINATED ME OR NOT?
Yes, no matter you are Colombian or foreigner the best is to get vaccinated and carry the certificate no matter what when you travel to the departments of Amazonas, Arauca, Caquetá, Guainía, Guaviare, Putumayo, Vaupés, Vichada and to the National parks, in this last are recommended the Tetanus vaccine and hepatitis A-B.
-> Now that you know what to do with the National Parks, it is better to be vaccinated, you look at this guide to travel to: PNN Tayrona, PNN Puracé and PNN El Cocuy.
🤷‍♀️ 4. IN WHICH OTHER PLACES IT IS RECOMMENDED BE VACCINATED AGAINST YELLOW FEVER?
Antioquia: Dabeiba, Mutatá, Turbo and Yondó.
Casanare: Maní, Orocué, Paz de Ariporo, San Luis de Palenque, Monterrey, Nunchía, Trinidad, Pore and Hato Corozal.
Cesar: Manaure, Balcón del Cesar, La Paz Robles, San Diego, Agustín Codazzi, Becerril, La Jagua de lbirico, Chiriguaná , Curumaní, Pailitas, Pelaya, Pueblo Bello, Valledupar.
Chocó: Carmen del Darién, Juradó, Acandí, Nuquí, Riosucio y Unguía.
La Guajira: Dibulla, Barrancas, Fonseca, San Juan del Cesar, El Molino, Villanueva, La Jagua del Pilar, Urumita, Riohacha.
Magdalena: Santa Marta, Ciénaga, Fundación and Aracataca.
Meta: Mapiripán, Mesetas, La Macarena, La Uribe, Puerto Concordia, Puerto Gaitán, Puerto Rico, Vista Hermosa and San Juan de Arama
Norte de Santander: Convención, El Carmen, El Tarra, El Zulia, Hacarí, San Calixto, Sardinata, Teorama and Tibú.
5. WHERE CAN I BE VACCINATED?
All over Colombia are provided vaccination points and any citizen can be vaccinated for free, take advantage and search here your nearest vaccination point.
Oh! And we forgot, if you are too chicken for the injections, you are in luck because be vaccinated once against yellow fever it's enough to be protected for life. But, your certificate will be available just if you were injected 10 days before travel.
YELLOW FEVER VACCINE IT IS NOT RECOMMENDED FOR
🚫 Children under 12 months and people over 59 years of age.
🚫 Women in pregnancy.
🚫 People with congenital or acquired immunodeficiencies.
🚫 People with thymus disease.
🚫 Allergic to eggs and / or aminoglycosides.
🚫 People who have been vaccinated against cholera or typhoid fever in the previous three weeks.
In these cases, it's better to see a doctor for its evaluation.
TRAVEL GUIDES FOR YOUR NEXT JOURNEY
Monguí and Páramo Ocetá, Boyacá.
Tayrona Natural Park.
End of the World Waterfalls in Putumayo.
Punta Gallinas and Cabo de la Vela, La Guajira.
Cocuy Snowy.
Santa Cruz de Mompox.
-> And do not forget to follow us on Instagram and share your best moments for unexplored Colombia!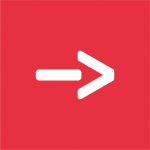 Travelgrafía
Somos un medio de comunicación que conecta viajeros amantes de la naturaleza y la aventura con historias que inspiran a descubrir la Colombia inexplorada.