3 Destinations that you can reach just by bus
AUTHOR: Travelgrafía
The Colombian geography is so wide that the destinations to visit can turn out to be countless. With so many places it is difficult to arrive by plane because the flights are very scarce or there's no airports near the place of destination.
For this reason the best option is always to travel by bus, take advantage of the wide coverage that is between towns and municipalities to enjoy the landscape and have real contact with the people, those experiences are unexpected when you choose to travel by plane.
Here we show you some of the incredible Colombian destinations where you can go just by bus.
1. JARDÍN, ANTIOQUIA
In the beautiful municipality of Jardín, Antioquia, one can find an endless range of details to fall in love with this place, which reflects the most traditional aspects of the "paisa" culture, such as the colorful houses, kind people and a unique gastronomy.
Its proximity to Medellín (3 hours) makes it easily accessible for what the offer of buses is wide, both from the paisa capital and from other places of the department.
Maybe the 2 attractions that attract more attention from Jardín are its cobbled streets and the impressive Minor Basilica of the Immaculate Conception.
A place that is still unexplored in Jardín and that you must include in your next visit is La Cueva del Esplendor. A paradisiacal place that is located just some kilometers from the town because of what you can arrive walking.
The big news about this cave compared to others is that its entry is on the roof from where you enter through a hole that it's not big. From this entry runs down freely a waterfall of crystalline water.
Because of the location of the entry in the 'Cueva del Esplendor', the entry and exit must be made descending through rope. It is really a hidden gem, which receives few visits, but it is ideal to avoid the annoying congestion.
2. MOMPOX, BOLIVAR
Maybe is one of the most beautiful towns of Colombia. The atmosphere in Mompox is unique. A place with an indescribable atmosphere that allows its visitors fall in love since the moment that they arrive.
Surprisingly this popular destination has an airstrip but its flights are scarce and you can rarely find a charter flight in different dates than from the Jazz Festival or any event of concern that makes many people travel at the same time to this place.
But those who wants to enjoy the colonial architecture that this place exhibit can take different buses from Cartagena or Valledupar, as well as from the towns that are located nearby.
Most of the Mompox streets are completely pedestrian, allowing the travelers to walk freely while they see the colorful houses and taste the typical 'costeño' cheese or a glass of corozo wine.
This marvelous destination is bordered by the Magdalena river, for what it is common to eat different dishes freshly caught. It is possible to cross over to the surrounding islands, where besides to hear the different myths and legends from the Aldeans you can also see a large number of monkeys.
3. PAIPA, BOYACÁ
Less than one hour from Tunja a small town can be found but with plenty of activities to explore.
Besides the contact with the kind people and the diversity of bakery products, Paipa stands out for having thermal waters wells, which are very frequented by its visitors for curative or leisure purposes.
All the hotels of this area possess thermal water pools but there are also public places that provide this service.
Every weekend, Paipa receives visitors from Bogotá, Tunja, Bucaramanga, and Yopal given the proximity to all these cities, what allows to do these journeys by land either by car or bus.
One of the attractions that attract more attention from the visitors is the 'Pantano de vargas' where one can see a massive monument that pays tribute to the lancers who fought in the Battle of Boyacá in 1819.
Aside from visiting the thermals, those who come to this town are heading to the Sochagota lake, where one of the many offered activities can be done, such as ski, ride an aquatic bike, worm (inflatable with worm shape), kayak or just enjoy the landscape in one of the piers.
This attractive destination has also a small cannon between the mountains that few people visit. You can reach this place on foot or on horseback.
Although the cannon isn't very deep is highly spectacular and there is also a unique view from its top.
-> Follow us on Instagram and share with our travelers community the places of Colombia that you had visited by bus.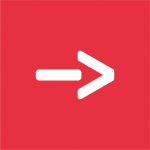 Travelgrafía
Es un medio de comunicación que conecta viajeros amantes de la naturaleza y la aventura con historias que inspiran a descubrir la Colombia inexplorada.