How to get the Fin del Mundo Waterfall in Putumayo
AUTHOR: Travelgrafía
Located 6 kilometers from Mocoa in the way to Villa Garzón in the village San José del Pepino, the mythic entry to the Fin del Mundo waterfall can be found, one of the preferred by the passionate about adventure, hiking and nature.
The best of this travel that you are about to embark is that you will be able to walk rocky trails on which you will enjoy from the beautiful landscapes and in this guide you will know how to get the Fin del Mundo waterfall, where to stay, and more to do in your stay in Putumayo.
1. HOW TO GET THE FIN DEL MUNDO WATERFALL
Whether you travel from inside the country or from another city, Mocoa will be always your starting point to visit the Fin del Mundo waterfall and another natural jewels that the Putumayo amazon jungle hides.
There are many ways to get Mocoa by car, and here we show you how to get from Bogotá, Cali and Pitalito.
🚍 Bus Bogotá to Mocoa: $77.000 COP one way and 12 hour journey
🚍 Bus Cali to Mocoa: $55.000 COP one way and 11 hour journey
🚍 Bus Pitalito to Mocoa: $25.000 COP one way and 2.5 hour journey
If you choose to travel by plane you can do that with Satena to the Cananguchal airport in Villagarzón, just 20 minutes from Mocoa or to the Puerto Asís airport, 2 hours from Mocoa overland.
Advice: With some clicks you can quote prices and buy from Redbus your bus tickets and if you go by plane from Skyscanner.
WHEN YOU GET TO MOCOA
Take a bus going to Villagarzón because to get the Fin del Mundo waterfall you have to get off in the 6 kilometer, tell the driver he knows where to stop, in any case, better tell him to leave you in the Tourist inn Dantayaco. There you can use the bathroom and start your journey.
The cost of the ticket from Mocoa is approximately $3.000 COP each way. The journey can take less than 20 minutes and in the Dantayaco inn you can find a guide who accompany you.
2. WHAT TO DO IN FIN DEL MUNDO
In this trip you should go ready to live the adventure, to walk ancestral and sacred paths,to practice torrentismo (way of rapel that is made between the waters of the cascade), rapel, hiking, bird watching, to meditate, make yoga, and also sleep in a tree house.
Before continuing remember to be cautious, to address all of the guide recommendations, to choose certified companies when hiring extreme sports and abstain from take a bath in prohibited sites, because keep in mind that there are natural pools even with 10 metres deep!
This is it! These are some of the places that you can visit in your trip to Fin del Mundo:
FIN DEL MUNDO WATERFALL
This waterfall has a fall of more than 70 metres high and from its top you can watch the immensity of the Colombian Amazon.
To get to this waterfall you must tie really well your shoes, because the walk is from 1 to 2 hours, but it depends on your physical state and how many times you stop to admire the wildlife of the place.
In this waterfall is PROHIBITED to take a bath, from its top you can just get close to the edge crawling back and watch from the top how the water falls with great force. It is a feeling of peace and vertigo.
The path to the waterfall Fin del mundo is completely marked but don't be overconfident and go with a guide, because if you go alone it's easy to get lost in the forest. Also, be aware that sometimes you will find the path swamped because of the rain and for this reason you will need boots or closed shoes with good support.
The most recommendable is to spend one day to walk the path that leads to the Fin del Mundo waterfall, because as we told you in the path you will find smaller waterfalls and natural pools in which you can swim or relax a little and you can easily find small restaurants where you could buy something to drink or eat.
Finally keep in mind that the opening hour is from 7am until midday and you have to return at 3.30 pm at latest. There is no public attention on Tuesdays and the entry ticket has a cost of $15.000 COP and $7.500 COP if you show a student card.
HORNOYACO WATERFALL
Hornoyaco is an impressive waterfall of no less than 55 meters high and in its fall shapes a big natural pool in which you can swim and have a good time.
The Hornoyaco entry starts in the 2 kilometer from the way Mocoa – Villagarzón, from this point takes you less than 30 minutes walking the road line that leads you to the waterfall.
The road line to Hornoyaco isn't well marked for what you should be prepared to crawl and even hang from vines like Tarzan.
You can watch this waterfall from below and the good thing is that usually is lonely so here you can relax doing some meditation, yoga or swim a bit.
The best thing is that the entrance is free, in short it is one of the ecotourism attractions that you should know when visiting Mocoa.
OJO DE DIOS WATERFALL
Another destination that you must visit in your stay in Putumayo is Ojo de Dios.
This waterfall is one of the most beautiful of the Putumayo, here the water breaks through the rocks and falls over 35 meters high. This is a good place to practice torrentismo or rappel.
This waterfall like Fin del Mundo waterfall is located in the rainforest in the northern department of Putumayo, and to get to this place you have to take the same entry from Fin del Mundo waterfall and the cost of the entry is $15.000 COP per person.
MANDIYACO CANYON
The Mandiyaco canyon is along the Manda and Caquetá river, it is specifically located in the border of the Cauca, Caquetá and Putumayo departments and they say that the winding shape of its paths is the result of the eruption of a volcano.
The entry to the Mandiyaco canyon is located in the way that leads from Mocoa to Pitalito, near the Caquetá bridge and the entry has a cost of $2.000 COP.
SURUMA PARK AND THE AMAZONIC EXPERIMENTAL CENTRE – CEA
Visiting the amazonic experimental centre is a nice experience, this environmental observatory promotes the scientific and traditional knowledge, and looks for the flora and fauna preservation of the region.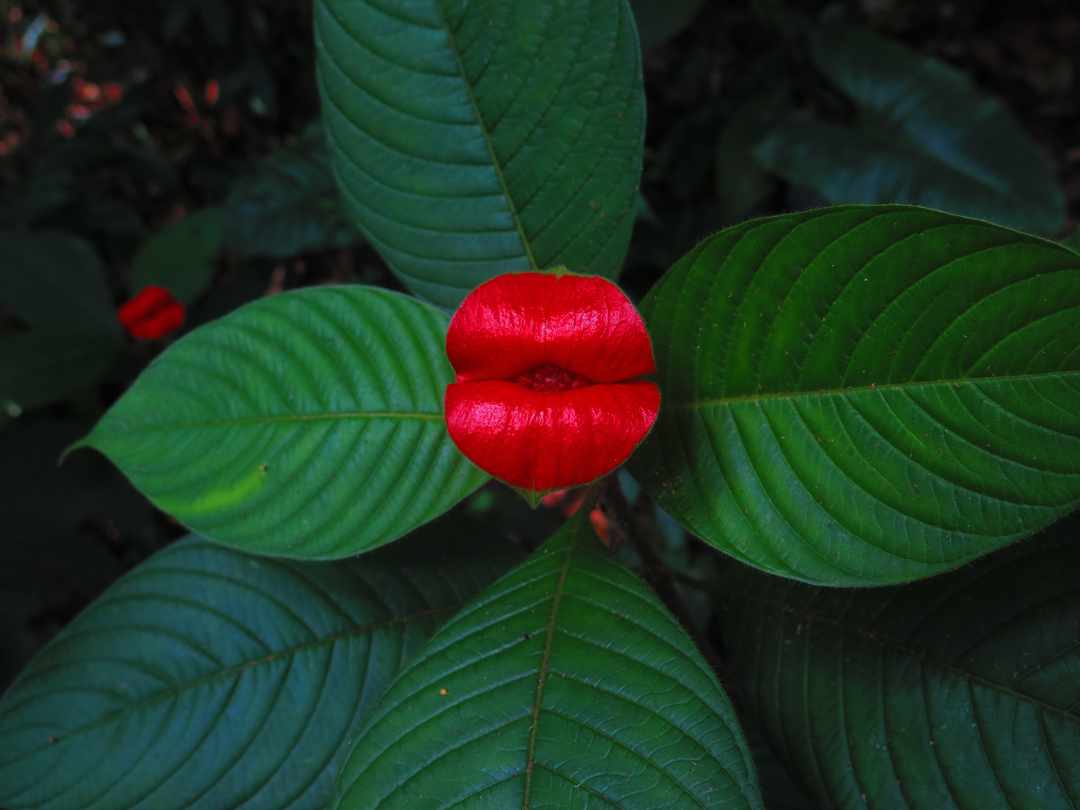 The centre is located in the 8 kilometer of the same way Mocoa – Villa Garzón, the entry has a cost of $10.000 COP and the purpose of this place is to improve the quality of life of the animals that were in captivity.
3. WHERE TO STAY IN FIN DEL MUNDO
The best of this adventure in the Putumayo is being able to stay away the noise of the chaotic cities, and instead stay in the middle of the forest, it's not that literal but almost.
Near the path that leads to Fin del Mundo there are several places to stay that offers shared and private rooms, mostly made with own resources of the nature or at least doesn't go against her like 'bahareque' and wood.
Some of the recommended places are:
A. NATURE RESERVE OF PAWAY
In Paway you will find a Butterfly park, you will learn about the value of the forest and the respect towards the environment and the natural resources. Plus you can sleep over a tree.
Watch here the places and availability of the tree house.
B. HUACA HUACA HOSTEL
In Huaca Huaca hostel you will find enough comfort to disconnect from everything and is the perfect place to fully enjoy the nature and the forest.
The good thing about this hostel is that is located precisely in the path that leads to Fin del Mundo waterfall and it is just 1,5 km from the highway.
-> Here you can watch closely its rooms and book them.
C. POSADA DANTAYACO
This inn is a very comfortable place that is located just 100 meters from the Fin del Mundo entrance over the paved road, and in addition there you will find guide service, parking place and public bathrooms.
-> Here you can watch its rooms and book them.
Important: Keep in mind that in some of these places you have to forget about the electricity or the wifi network, because sometimes you will not find it or is very low.
4. WHAT TO TAKE TO MOCOA
✅ Closed shoes with good support
✅ Light clothes
✅ Impermeable layer
✅ Bathing suit
✅ Cream repellent
✅ Cream Sunscreen
✅ Hiking sticks
5. FINAL RECOMMENDATIONS
Remember to take care of the natural resources of this place, it depends on you to find the place as in the first time you were there.
And of course, it is pertinent to warn you that this destination is not recommendable for persons with reduced mobility and it is not permitted to camp in the waterfall areas and please do not take your pet with you because it is prohibited.
Finally, take care of yourself, be careful because sometimes the way to the waterfalls can be wild and or full of mud but especially always observe the warning signs of the place, do not risk your life nor of those who travel with you.
ANOTHER TURISTIC PLACES NEAR PUTUMAYO:
Amazonas: Puerto Nariño and Moncagua
Cauca: National Natural Park Puracé and la Isla Gorgona.
Huila: Tatacoa desert
Nariño: Telpis lagoon
Valle del Cauca: La Barra, San Cipriano and Bahia Malaga
-> Don't forget to follow us on Instagram and share with our traveler community your best pictures.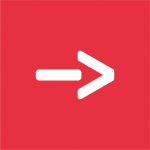 Travelgrafía
El blog de viajes donde los viajeros confluyen para compartir sus experiencias y descubrir la Colombia inexplorada.